"Thanks mate. She's all yours," as he got up and left the room.
I continued gazing at my wife's gaping cunt. The best part was when his cum started to dribble out of her and into the crack of her backside.
She lifted her head and looked down at me.
"Aren't you going to fuck me? Aren't you supposed to reclaim my pussy?"
She was a bit sore so I took it slowly. The extra lube his cum provided helped. This was my first ever sloppy seconds. I had read stories about how good it felt but the reality far exceeded my imagination. So silky smooth and wet inside her. I added my load to her in quick succession.
We got up, dressed and left the club.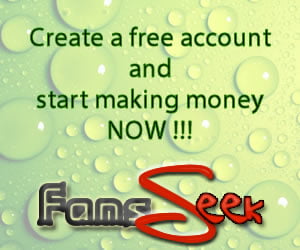 As we were driving home, Sue asked, "You OK?"
"Yes, I loved watching you and seeing you enjoy cock so much."
"Want to do it again?"
"Absolutely," I replied.
After that the floodgates opened and we became fully fledged swingers. We always swung together, never separately, and I always reclaimed her afterward. I marvelled at how lewd, dirty and loud she had become. I was grateful that she was always happy to return to me and allow me the right to reclaim her.
**
Fast forward a couple of years. We were both still in good physical shape and Sue always looked forward to a thorough fucking at a club every month or so. Although she had multiple partners on more than one occasion, she was always very selective about who fucked her. I, of course, enjoyed the benefits of her sloppy cunt after the others had finished with her.
Sue's friend, big dick John, had recommended a club a little further away from home than we normally travelled. It was in a large mansion style house and supposedly hosted the best parties so we decided to give it a try. She had fucked John a few times since our first meeting and always looked forward to his big cock being buried in her pussy.
It started out as just another night with us exploring the club.
In one room we encountered John. Sue hugged him warmly, at the same time reaching for and stroking his cock.
She squatted down and took him into her mouth. After a few teasing sucks of his cock she stood.
"Maybe later," she smiled at him.
John seemed excited.
"You have to check out the orgy room. There is a chick in there getting her brains fucked out. She is loud and dirty. I think she might be taking on all comers."
So of course we had to go take a look. There were quite a few people in the room either fucking or watching the action in the centre of the room. All the male watchers were stroking their hard cocks.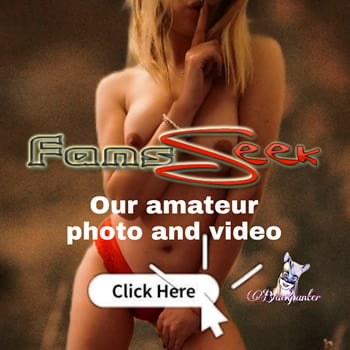 John was right. All we could see was a pair of female legs wrapped around a guy's waist as he pounded the fuck out of her. His glistening cock could be clearly seen thrusting in and out of her cunt and she was equally meeting his thrusts as she spoke to him.