"Peter this is John. John this is my husband Peter. John and I have been chatting and he would like to take me to a private room."
With her eyes she indicated towards his cock. Wow, very impressive. I could see why she was interested.
"I understand this is your first time. I won't go any further than you want to," from John. "I will be gentle."
We found an empty private room and went inside. John gently laid her down on the bed and began sucking and nibbling on her tits. I could see from her movements that she was quickly getting aroused.
She looked across at me and smiled before closing her eyes in pleasure.
Twisting her body around she took his hard cock in one hand and gently started stroking it. I could see the pre-cum start to leak out. She soon felt it on her hand and started rubbing her thumb across his cock head and ridge using the pre-cum as lube. I could see that he definitely enjoyed this.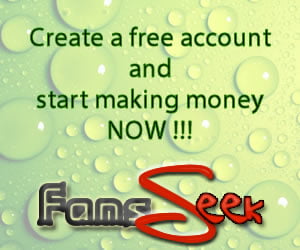 Slowly he moved into the classic 69 position with his cock directly above her face. He didn't force her but waited until she lifted her head to lick his cock head. With this he lowered his body down, his cock entering her mouth. I wondered how much she would take. Once the head and a small length of his shaft was in her mouth she tapped him on the backside to indicate that was enough. I know from experience how much she enjoys licking and sucking cock head and she didn't hold back for John as I saw her tongue working on his ridge and pee hole.
Once he was comfortably in her mouth John reached around and from below her thighs gently spread her pussy lips.
"Sue you are so wet," as he lightly flicked his tongue against her clit, "and you taste so good."
Sue's eyes flicked open in surprise as his tongue touched her. She soon got that dreamy look in her eyes as John's tongue worked its magic.
John worked slowly and gently on her clit and soon Sue was squirming underneath his body.
Sue moaned around his cock, which was still in her mouth, clamped his head between her thighs and shuddered as she orgasmed.
John climbed up and lay beside her.
I looked at Sue, "That was a big one. I could tell."
"It was huge."
"Well," John asked. "How far do you want to go?"
Sue's hand went to John's cock and continued stroking.
Sue gave me a look, "I want him to fuck me. You OK with that?"
I couldn't believe it.
"Of course, but you know the rules. I have to watch and get to fuck you afterwards."
John, "You want to watch? I know the perfect position."
John lay on his back with his knees over the edge of the bed and showed Sue how to mount him reverse cowgirl.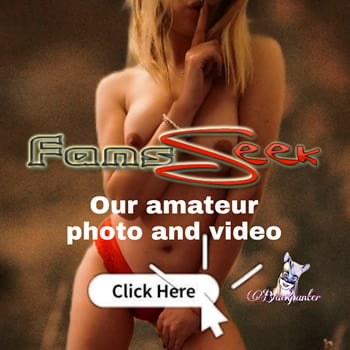 "Take your time, whatever you are comfortable with. You are in control," he reassured Sue.