The train screeched to a halt. Being an introvert, I waited till my co-passengers left with their baggage. I contemplated my next move in an unfamiliar place and with no money. Suddenly, a leather purse on the floor caught my attention. The world was never kind to me, and I quickly disregarded any fleeting moral thoughts of returning the purse.
Me: "Jackpot. Twenty Thousand. Looks like I won't have to worry about money for a while". I exclaimed while glancing at the ID.
"Mrs. Saranya, Lecturer, Mount Cornell Engineering College." A teacher, no wonder she was so orthodox and smirked at my education as a fashion designer. Well, her body was generous, unlike her mind as I recalled fleeting images of her mature neglected body, especially her big rounded melons and fleshy tummy, beautifully draped in a blue cotton saree while she struggled to get up on the middle berth. The stretch marks around her navel were the only revealing sign that she was 55.
I thanked her in my mind, took the purse, strapped my only shoulder bag, and roamed on the streets till my hunger became unbearable. Nearby, I saw a small hotel as isolated as the road I was walking. As soon as I approached the shop, an aged lady stood up and beamed at me, and asked me If I wanted food. After a debate in my mind, I decided to call her granny rather than aunty. Her hair was predominantly white with streaks of black hair and was tied up in a tight bun. She was wearing a faded, light blouse with a torn saree pallu. The blouse was loose at her neck and the arms She was very dusky, slim with dark circles around her eyes, tell-tale signs of her poverty and hunger. It seemed she was running the shop alone. She asked something to which I had no clue. By hand gestures, I managed to order meals.
Me: "Yeh Kaunsi Jagah Hai (What place is this)."
Seeing her confused face, I used hand gestures. She replied, "Chennai. Tamil Nadu".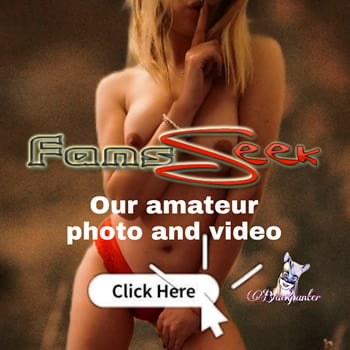 So that's where I am at. Maybe this place is the key to my destiny. The secluded spot and the lack of her customers make me ogle at her aged body in detail. (Yeah.Yeah.I understand your disgust. But think about how, at some point in our life, sex starvation made us lust on some average-looking aunties, beggars, maids and low-class women if no one is watching. Come on. This granny is average-looking. We all know how perverted lust and an idle mind can make us). Anyway, her saree was untidily wrapped around her body, almost entirely passing through the valley of her twin oranges. Her boobs were small (I would argue 32B) and saggy. It was no surprise that she wore no bra. Her charcoal black nipples were straining against the thin blouse fabric. Her tummy was well-toned, and her ass seemed well rounded and firm despite her age.
After lunch, seeing no other customers, I enquired about Chennai in general and her history in specific. Chennai is a metropolitan city with a significant mix of liberal and orthodox people. Slums are common, and many people live in poverty, like the Granny Gowthami. She lives in a slum nearby. After her husband's death, she runs this shop and struggles to make ends meet. She broke down crying, and I generously comforted her, letting my arms run over the back of her blouse, feeling her sweaty blouse while smelling her oiled hair bun, oddly arousing me. I proposed an arrangement to let me stay with her and provide me with food, and I will give her three thousand monthly. She was wary at first. However, I cunningly emotionally blackmailed her with my non-existent orphan history of being a wandering nomad looking to settle down here. In addition to money, I will help her with the shop, and she fell for that.