"I know sweetheart but you really gotta get up. Go get the blanket over yourself and you can come sit with me."
"Okay, if you really want me to." I said, getting up. I slowly made my way to the couch, grabbing the blanket but not covering myself until I was right in front of Daddy. I took my position back in his lap, but this time he scooted me so my butt was on his thigh, not his crotch. It didn't matter though, because I laid across his lap with my head on the armrest and my legs hanging off the other. His arms had nowhere to go but on my belly, his right arm dangerously close to my boobs.
I was going to try one last thing, I was going to act like I fell asleep again, and do a big stretch, letting the blanket fall to either side of me. Hopefully Daddy would touch me when I was naked and asleep in his lap, even if just for a moment.
About 30 minutes is all the patience I had, I stretched my arms above my head and rocked my body, and just as I had planned the blanket fell off of me. I placed my legs down over top the bottom section, and my arms the top section to at least make it difficult for Daddy to cover me back up, but he didn't!
My heart pounded a mile a minute as I lie naked and exposed in Daddy's lap. I felt his left hand on my side, fingers wrapping around my ribcage, and felt it inch upwards until it was just under my right breast. I waited and waited for it to move higher and touch my boob, but it never did. He eventually stood up with me in his arms, Daddy's so strong, and carried me to my bedroom.
I knew this was my last chance of the night for Daddy to see what a woman I was becoming, and when he laid me I down I kept my knees bent and let them fall flat, pointing outwards. This gave Daddy the best view of my lady parts he could ever ask for, and I was barely able to contain my delight as he stood there looking at me for a moment before covering me.
The second Daddy left my room I shove my hand between my legs and rubbed at my kitty, feeling so horny I could barely contain myself. I rubbed on my clitty like I was trying to start a fire, wishing Daddy would walk in and catch me.
Now that I was finished with step one, it was one to step two: Figure out what Daddy likes in a woman, and be that. I had it on my side that I resembled my mother, so I at least I knew I was his type, but I wanted to dress how he wanted a woman to dress, and be into what he's into.
Daddy would always grumble when I wore skirts, saying that I'm going to attract too much attention from boys, so I started there. The next morning I came down the steps in my shortest skirt, a plaid one with a frilly hem, and a white tank top belly shirt. I gave Daddy a kiss on the cheek as I sat next to him. "Good morning Daddy."
"Morning sweetheart."
"Thanks for taking me to bed last night."
"It's no problem baby, just make sure you wear some clothes if you're going to nap in the living room."
"Sorry, Daddy. I'm sorry I grossed you out." I said, my voice filled with sadness.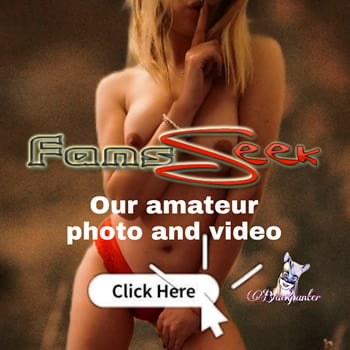 "Oh Millie, it's not that. I just shouldn't be seeing you naked like that anymore."