I cracked open the door and whispered, "Daddy? Are you awake?" He didn't answer, and was obviously knocked out. I snuck to his bedside and lightly shook his arm. "Daddy?" Still no answer.
I pulled the covers off of him, exposing Daddy's muscled and hairy chest, down to his boxers. I was shaking in a mix of excitement and fear, and my hand trembled as I placed it on his crotch, feeling his soft penis through his boxers.
I slipped my hand in the hole he was meant to pee through, and touched it for the first time, sending an electric shock straight through my body to my kitty. I opened the hole with my other hand, and pulled his penis out into the open. It looked a lot smaller like this, floppy and squishy in my hand.
My heart was pounding in my ears as I tried to make Daddy hard, rubbing it up and down with my hand. It was awesome to watch it grow, and I couldn't help but rub myself as I touched Daddy. As it grew and hardened I really wanted to get closer, so I took the covers off Daddy completely and laid on my belly between his legs.
Daddy's hard penis was now right in front of my face, I could smell his man smell and it made my mouth water and lady parts tingle. It being right there in front of my face made me want to kiss and lick it so bad, so I pursed my lips and pushed them against the top bit, kissing Daddy's penis.
The I kissed it all over, down the front, bottom, and sides making sure I didn't miss a spot, before doing the same with my tongue, licking Daddy all over and tasting it. It tasted so good and I was getting so excited. I got lost in the moment as my tongue ran up and down, enjoying the taste of Daddy on my tongue.
I put the top bit in my mouth and sucked on it like I saw in dirty videos, and his penis seemed to expand before his stuff shot into my mouth. It was super warm and salty, but knowing it came from Daddy made it delicious. I moaned with my lips still around his penis as it continued shooting in my mouth, once it stopped I swirled the big glob of goo around in my mouth with my tongue, coating it with the taste. As I kept swishing it around my mouth Daddy started to get soft, so I quickly swallowed the goo and continued licking and sucking at Daddy, taking more and more of his penis into my mouth.
I was proud of myself for being able to keep Daddy hard. I just wanted to suck it all night, so I staid there on my belly playing with Daddy until my jaw started to hurt. I was so horny and wanted Daddy to touch me so badly. I crawled up and sat on my shins next to him, grabbed his closest hand with both of mine, and laid it flat under my kitty, palm facing up. I lowered myself down and felt Daddy's hand on my lady bits for the first time, making me shake in an instant.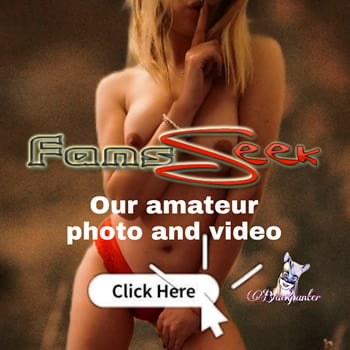 "Daddy, Daddy, Daddy." I moaned repeatedly as I rocked back and forth on his hand. I was quickly feeling a pressure building within me, one my body seemed to know I needed to keep humping Daddy's hand to release. My abdomen tightened and pleasure rippled through my body, my hands gripped Daddy's wrist tight and my hips rocked on their own. "Daddy!" I squealed loudly.