After that we all went to the bathroom for shower there was a big round bathtub we went there we 3 sit In 3 different position. we was drinking and taking shower then he told u both r just awesome. mark told your also very kinky type. mark told u r kinky u suck my dick .mark get shame then mark directly put his1 feet on manoj chest and on my boobs and told us to lick his toe finger we feel very humiliating but don't know why I start and told manoj also to do. then we both was liking his toe figure then he told us to suck his dick together until he comes then we both start suck him together Finally he came In tub only. then after 2 minute he told you people take sour I am going he came out from the tub but again he told to come to him he pull both of us hair from back took our face to his dick I thought he want to make us suck him again but he start doing pee in our face body all over and he Lough and gone to the room and rub his body and get ready and gone some where .and we was so blank not understand what to say or what to do.
we was so confused what happened and all we was not understanding what to do. finally we went out of bathtub and used soap and taken shower below shower as In the tub water he did pee. we finish our bath we came out. but we have nothing to wear I have only the bikini and manoj have only the jockey as he already keep all our dress In cupboard. so we can wear also manoj get afraid he told I think he gone as we was told him for 24 hrs so he might gone. then I told him the last night Incident that he make me a written of the note he took our passport after lessen to all we fall In tension but nothing to do.
then what to do I told to manoj all what he did with me. we was thinking what to do but nothing coming to our mind but we was confirm he will be back. after thinking a lots we was not find any solution finally we think he will be back at evening may be now he has gone for some work and we book the lunch as we was In bikini and jockey we again order the food finally the room service guy came and serve us manoj was taken the delivery.
Then we went to bed and we was taking about him only we was discussing he Is the exact man whom we was looking for very dominating wild nasty naughty very kinky aged man. some how we get horny again we had a round of sex and we sleep.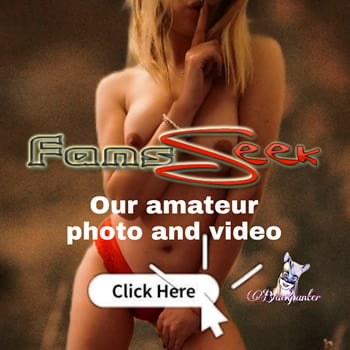 I just wake up listing the sound of some1 opening the door .I saw Mr Mark was came back. I gave him a smile and ask him where was u gone? He told I have much other duty also Bitch so I went there. Listening to our conversation manoj wake up. Manoj also talk to him a few then Mark ask us why both of you are In bikini and jockey i was told to stay nude till I want. We told him you was not here so. he Told us ok so for your this fault I will punish both of you get naked right now and come to me in dog and bitch position he was sitting in the couch we was in the bed, without asking him anything we went to him then he open his jeans he was in a half pant he told us to lick his feet we start lick his feet for a long then he told manoj to like your wife pussy and ass hole while i will like his feet and legs while he was taking some 1 in his phone then i was getting mad to take is big dick in my mouth i was tried also to times but he slap on my mouth after that he push me and while taking on his mobile he went to the balcony then again he call us to him instruct us with his figure in the doggy pose we again went to him there he took out his dick and instruct both of us to give him a blow job manoj was hesitating at first then he complete his call and hold both of us head from back pull our hairs and he start insert his dick once in my mouth and 1ce in manoj mouth then he made us suck them together. while doing this suddenly the bell rand he told come in the hotel room service guy was came to clean the room he enter the room and saw we both hubby and wife is completely nude sitting on his feet and giving him blow job. Then after the room service guy gone . Mark came in manoj mouth and then mark told to manoj split my spearm in your wife mouth .after that he stand and hold our hairs and make us walk in our 4 feets like a dog and a bitch took us to the washroom he went to the tub and told us to do sex in the washroom floor we start do that then after few minute we was doing sex in the missionary position in the floor he came to us and pee on both of us and he start laugh and told us you dog and bitch complete ur sex and shower and come to the room we did as per his instruction we don't have any other option also. so after complete sex and shower we came out
He give me panty bra a jeans and a top and gave a t-shirt to manoj and a jeans we wear that .then I understood now we will go for lunch when we was about to go out from the room he call me near to him told me to open your jeans bottom then zip then made me pull down my jeans and panty and he took out a small device and put it in my pussy i was so shock i told him what is this ?he told me only 1 thing shut up and told me to wear my jeans as it was before i obey him. then we went to the restaurant while i was giving the food order to the water he start control that device (remote control vibrator dildo ) i was getting mad he was used that full time some time he was increasing the speed a lot some time normal i was just simply dying but nothing to do i was so helpless .after the lunch we went out of the resturant and went few place there also he keep using that way then at evening we came to the hotel he told me to take out that device i follow his instruction then we all was gossiping normally
He told me bitch u start a strip dance and dog u give me a blow and bitch will keep on dance until the dog don't make me cum. we have no option so i wake up from bed mark start the song from our laptop and i start dance and manoj give him blow job he took 20 minutes to cum and i did strip dance nude dance for him after he cum he call me and told me again to lice him and make his dick hard as he want to fuck me so i start lick his dick which was full of his sperm and saliva of manoj i suck that, mark get hard mark made manoj lie on the corner of bed made me sit on manoj mouth told manoj to lick my pussy and he start fuck my ass i was just dying in the pain and pleasure of anal sex and liking my pussy .i was screaming in pleasure while fucking my ass some time mark was also fucking my pussy and also manoj moth so he have 3 holes for fuck at a same time he was doing that then he came inside my ass hole and say manoj to lick and clean those he did after this we all sleep in the bed
Next at the evening we wake up near about 7 pm we saw mark is having tea in the balcony it mean in between again a room service boy was came and serve tea to him and we both was sleeping nude in the bed . i wake up i understood now whatever he is doing it is not good but somehow i was also start like his all ideas so i wake up silently went to him sit near to his feet keep my head on his lap and told him i am liking all your kinky ideas i was never think it can be really happen but thanks for fulfil my fantasy what next plan?