so manoj sit in the sofa told mark i am sorry .Mark told what you say very angrily ?manoj again told i am sorry. Mark told don't say sorry like this way U have done mistake U people will be punish for this. or else i have yours many pic and video i will post them Mark told .then i go to mark and told him we are very sorry we will not say you no on anything but please don't get angry and return our passport and don't post those . He slaps me and push me to bed and told me you people will get your passport only if you will make me happy. He & that man went to the balcony have a cigarette. we was not understanding what to do. Finally we get broken towards him and we both gone to the balcony and hold his feet.
He told us let's leave the hotel tonight only you people will stay at my our hotel. so we get ready . We pack our luggage call room service guy he came and took our luggage to the lobby there we did check out In the reception & came out from hotel went with mark on his taxi to his our hotel. In the taxi everything was got normal again we become good friend type he was cracking jokes with us we was also. Actually i was also wanting this type of man only who can dominate us make us do all he just want anyway.
Then we reach at mark house. it was in the road side only we all entered to his house there was a swimming pool a garden & a garage where more 2 cars were keep for repair and a room and in the 1st floor there was total 3 rooms. A kitchen 2 toilets a balcony road side.
Now mark took our luggage and show us our room and he told us your all the belonging will be stay with me other than my permission you people cannot take anything. We say yes like obedient students .he show us our room and told us to take of our dress and come to his room. So as per his instruction we open our dress and get in to my bra and panty and manoj in his jocky .and we was discussing our self we are in the bad trap now we don't have any chance to escape or go back other than listen to him completely. but from inside i don't know i was really feeling good and getting very horny. but i was telling to manoj please honey cooperate with him we don't have any other option. and no body know us here so no problem. I make understand manoj .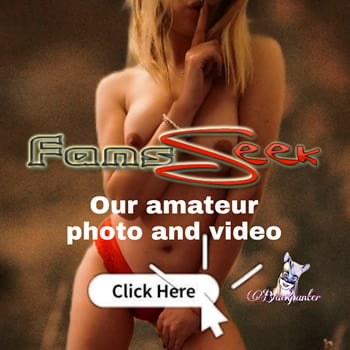 Then we open the door & went to mark room knock the door we saw mark was sitting in a sofa and he take out a sari blouse petticoat and a inners for me and he keep a jeans and a tshirt for manoj. he told us why you people are in the inners i told u people to take of your every thing .i told mark we are so sorry and i start open my bra and my panty then manoj also open his jocky.
Mark told now stay like this it was your punishment for not listening my order properly and shout on me on the first day when i came late to pick you dog and bitch and for today understand we say yes .then mark told manoj to take out the drink bottle from the fridge soda cold drinks and snacks and told me just to sit opposite of his sofa and do the fingering my self he want to watch. so i was already wet and liking his ideas so i sit opposite to his sofa and start doing fingering for him .and i was not taking out and sound from my mouth he told me i want to hear the moan sound from your mouth then i start moan like aaaaaaaaaaaaaaaaa uuuuuuuuummmmmmmmmmmmmm oooooooooo aaaaaaaaaaaa like this .then manoj did all the arrangement and mark told me to stop but i was not in the mood to stop. but i stop.thn mark give us our dress and told to wear all the dress. We get ready and went to the disk.
After read you people If you think you like this story then please reply me In my mail at [email protected] or give here comments as id air a lot to share our this real story here .I will tell you what all happens later In next 2 days and how he took us to his our hotel what more he make us do. how we came back to our our hotel IndIa