Hi friends. Ela unnaru? Nenu mee venky ni, age 27.
Naa recent story chadivi nannu encourage chesi nanduku chala chala thanks.
So friends first and second part (foursome with my girls part 1 and part 2)evaraina chadavakapote ventane chadavandi, lekapote deni continuation ardamkadu.
Hey horny young and beautiful girls meeku oil tho massage chesukuntu sex cheyalani unda?Unna lekhapoyina ee story chadavandi.
Meeru kachithamga oil massage ni okksari experience avvalani anukuntaru.
Endukante ee story lo unna Kavya ni oil tho massage chestu dengam. Eka late cheyakunda let's begin the story.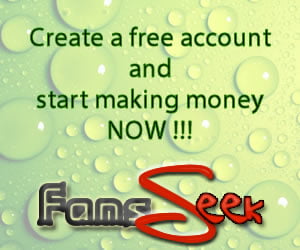 Part 2 tarawata nunchi continuation,
Nenu, Raja iddaram sarika ni dengutunnam. At last Raja sarika pukulo karchesadu. Mari nenu matram pakkane sofa lo kurchuni mamalne chustunna.
Kavya mida padi dani moham mida karchesa. Naa sperm mottam Kavya tagesindi. Naa modda mida unna dantho saha. Next enka Kavya undi maa iddaritho denginchukotaniki.
Andaram bagaa alasipoyam kabatti tindam ani one hour sex ki gap ichi zomato lo dinner order chesam.
Order vache lopu kasta fresh ayyi kurchunam. Malla maa discussion start chesam Kavya ni ela dengudam ani. Kavya mamuluga dengakudadu.
Dani shapes enka sizes pichekinchelaga untay. So danni dengite shapes anni maripoyelaga dengalani decide ayyam.
Maa matalu vintunna Kavya kuda bagaa horny ga matladutundi. Dengandi raa dengadi naa bokkalanni pagaladengandi antu mamalni enka rechagottindi.
Order vachindi, fast ga tinesam. Eka rangam loki digudam anukunappudu naku oka idea vachi oil tho Kavya ki full body massage chestu dengali ani anukunnam.
Melliga nenu Raja lechi Kavya dagaraku velli kisses tho start chesam. Nenu lips kiss chestu boobs ni pisukutunna.
Raja dani leggin kindaki lagesi puku nakutu dani pirralani pisukutunnadu. Slow ga maa dresses tesesam, mugguram nude ga unnam. Ala kiss chestune Kavya maa moddalani chetho pattukuni handjob chestundi.
Nenu kiss stop chesi pakkane unna oil bottle tesukuni nenu konchem Raja konchem oil chethilo posukunnam.
Nenu Kavya boobs pai oil rastu massage chestunnanu. Naa rendu chetulani dani boobs pai vesi baga pisukutunna.
Dani ki Kavya chala horny ga respond avtu naa moddani vadalakunda enka gattiga pattukuni speed ga handjob chestundi.
Nenu kuda assalu taggakudadani enka gattiga aa boobs ni press chestu body upper part mottam oil tho baga rudhi rudhi massage chestunna.
Raja Kavya puku daggara start chesi dani thodalu, pirralu, kinda fingers tho saha mottam oil tho nimpesadu. Raja, Kavya pirralani pisukutu dani thodalani kiss chestu pukuni nalukatho nalipestunnadu.
Ala mugguram body body rasukuntu pisukkuntu untee abbaa aa feeling anubhavinchina vadike telustundi either boy or girl.
Maa mugguri body mottham oil tho baga massage chesukunnam. Raja gadu Kavya patti lepi bed paina padesadu. Nenu velli bed paina kurchuni Kavya ni naa midaki laagi kurchopettukunna.
Naa chetulatho Kavya mundu unna boobs pisukutu dani lip to lip kiss es pedutunna. Raja dani rendu legs ni vidadesi dani pukulo vellu petti pump chestu.
Aaa pukuni baga kasiga nakestunnadu. Ala oka 5mins chesaka, Kavya eka kamam tattukoleka aapandi raa babu enta sepu pattukoni nakutaru.
Pukulo okadu guddalo okadu moddalu dinchi dengadi antu arustundi. Appudu Raja gadu naa vodilo kurchunna Kavya ni vadi mida ki lagesukuni, vadi modda pai Kavya ni kurchipetadu.
Kavya tanaku tanuga Raja moddani chetho pattukuni melliga dani pukuloki pettukundi. Full body anta oil kabbathi free ga aa modda motham Kavya puku lo ki vellipoyindi.
Naku mathram venaku unna gudda migilindi. Eka late cheyakunda nenu velli naa modda ni Kavya gudda mida rastu unna.
Kavya guddalani naa chethulatho pattukuni pisukuthu melliga Kavya gudda bokkaloki naa moddani tostunna.
Konchem tight ga anipinchina oil valla free gaa ne vellindi. Ante eka mugguram kalisi riding start chesam.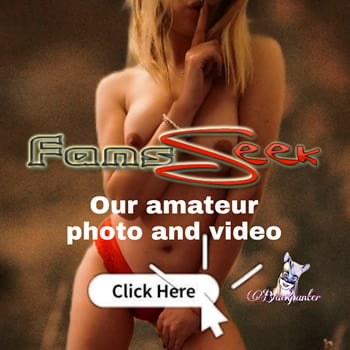 Nenu front and back pushes istunna, Raja gadu up and down pushes istunnadu. Maa iddari moddala madhya Kavya puku gudda bokkalu pagilipotunnayi.