Hello Everyone, I am Niyar Borah back with my love life with my mom. Thanks for your valuable feedbacks and so much of love. If anyone missed my previous experiences then go through them first to better understand my life.
After meeting Naznin, Swapna was in good mood. She was telling me about her college life. It was not so fun or exciting but her interest on sharing made me listen to her. From her words I came to know that, Naznin was mom's best friend although naznin was junior. Mom told me about Naznin's love story. She was in love with a senior named Arpan Saikia. Her parents rejected the idea of their marriage as Arpan is Hindu. Atlast they both eloped and married at local temple. Naznin's family and society disowned her. They both started their family taking love as main bond but unfortunately their marriage failed. Naznin's family created a hovoc in their life and threatened Arpan's life. After struggling for sometime he gave up and returned to his house. Naznin's life never became the same, She remained single and a heart full of hate for Arpan and her family. After listning to mom's words I became sad. Like my swapna Naznin also faced hardship. Swapna and Naznin seems like two faces of same coin, Rejected and betrayed by love of their life.
Mom said to me
Mom: hunny, I am fortunate to have you. I thank god everyday for giving me you but Naz was not that lucky. She was all alone. Sometimes she cry on phone remembering her past.
Mom's words hit me on hard, she was hugging me and I was playing with her hair. Her hair is silky smooth and it smelling of jasmine flower. I was lying on my back and she was putting her head on my chest by wrapping her arms around my shoulder.
Me: she should have remarried, She is young and beautiful……anyone will be happy to marry her.
Mom: Sweetie, Society don't work as you like. You respect women therefore you understand pain of women but everyone is not like you. She tried every thing to fall in love again and get married but with every person she met she was disappointed more. It seem all her dates want to get laid only, they are not for committed relationships. They wanted a night full of crazy fuck. Slowly she stopped dating and gave up on her love life. So you see, everyone is not like as I am.
Mom's words were emotional and sad. It is hard reality of Indian society, every man crave for sex but they want a untouched girl to marry. No one seems to be interested in widows or divorcees.
Mom: I fell very sorry poor Naz. In her whole life she was lonely, she had a dream of having a family. A loving husband and two kids, she told me earlier about her dream. Dream of being someone's love of life. To have a man to cuddle, to live for. All her dreams shattered away by that coward Arpan.
Me: Don't worry hunny, we will together find her a partner. That will be my gratitude towards her for helping me having you.
Mom blushed , her chicks became red. She rubbed her nails on my bare chest. Earlier she used to keep her finger nails short and plain but after we married she started to grow her nails and colour it in Red. With thin and long fingers her Red nails completely looks awesome. I grabbed her fingers and kissed them and started to suck them. Mom smiled to me and whispered into my ear.
Mom: Sweetie, so you like my fingers naa.
Me: Yes mom, They are awesome. So beautiful……..It is making me hot. I love your fingers. I love every part of you………. They all are beautiful.
Mom blushed again and hide her face between my chest. In a small hardly audible voice she asked me.
Mom: Which part of me you love most?
Me: Guess it sweetie.
She looked at me and smiled. Pointing to her boobs she asked me.
Mom: My boobs…………… I am 100% sure. It will be my boobs. You always love to touch them and suck them.
Me: wrong …….By a big margin. I love them but not the most.
Mom was surprised by my answer but a naughty smile came to her lips. She pointed towards her Pussy and asked me.
Mom: It will be my lower lips then………………….I know you men always find women pussy beautiful.
I just smiled to her and shake my head for no. She then pointed towards her ass and asked me.
Mom: Don't lie to me, You love my butt……….. you forced me to try anal. It is sure…………..my ass.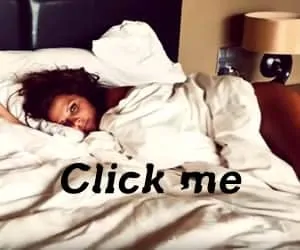 I again shake my head for no…………. She said to me.
Mom: Lier, Boobs, Pussy and Ass………These are the three things men love most in women. If not these then what is it?
Me: You face……. I love your face the most. It is reminds me how wonderful you are. Your face is the most beautiful thing in this world because it reminds me I am looking at the most beautiful lady of this world, my mom. Your deep eyes have an attraction and I can't resist them. Your Lips always ask me to kiss it. When you shy, you look like heaven on earth.
By saying this I kissed her forehead and nose. She closed her eyes and offered me her lips. Her lips were vibrating and dry. It is asking me to kiss it deep. I caught her hairs with my left hand and grabbed her back with my right hand. Slowly placed my lips on hers. Taking her lower lips in between my lips and sucked them. Mom placed her arm around me and grabbed me. Then she opened her mouth and welcomed my probing lips.
After some time she broke the kiss and with a sad face informed me.
Mom: Hunny, I don't want to disappoint you but I am bleeding down their. So not today.
I looked at her eyes, she was making a sad face and her eyes are pleading me.
Me: It is just kissing mom, don't worry I am not disappointed with you. I just want to kiss my sexy lady.
Mom: You always start with kiss and it is the perfect time to stop. Otherwise after some time you will not listen to me.
I just smiled listing her words and nodded my head for yes. Hugged her and pull her towards me.
Me: Good Night , Swapna.
She kissed my forehead and said to me
Mom: Good Night Hubby.
Next morning then I wake up mom was in towel and she was seating in front dressing table. She dried her hairs as she was combing her hairs, I was looking her from bed. When our eyes met she smiled and blew a kiss towards me………and said "Good Morning" I acted like grabbing it and wished her " Good Morning". Then she put on her innerwear and her saree. She placed nearly 10 glass bangles in each hand. She came towards me grabbing her sindoor box. She asked me to put it in between her hairs.