Wasim was very upset today because his close friend Imran had become his enemy. Wasim used to work in property and the money that Wasim used to invest in his work belonged to his friend Imran. Once Wasim invested Imran's money in a plot but the other party turned out to be a fraud and ran away with all the money. Wasim was not at fault but Imran blamed Wasim for his loss. Imran said that his money is with Wasim and he is lying. Imran gave Wasim a week to return his money or else he would report the fraud to the police or he would kill Waheed.
Wasim was very upset. When Wasim told this to his wife Ghazal, she too became upset. What could a poor housewife do? Ghazal was a beautiful married girl of 32 years. Ghazal and Wasim also had two children, but Ghazal kept himself well groomed. The figure of the ghazal was 40 '32 ٫ 38′. Ghazal could seduce any man with her innocent face and this figure. Ghazal's big breasts full of milk were the target of every man's eyes.
Wasim had only one hope.
Ghazal's cousin Dawood was a rich man. As well as being rich, David was an attractive young man. Wasim knew that Dawood had great respect for Ghazal and considered her a sister. Wasim hoped that maybe Dawood would help him. Wasim hesitantly asked Dawood for money to give to Imran. Dawood understood the intensity of the situation and agreed to pay Wasim.
It was a great pleasure for Ghazal and Wasim. The couple were grateful to Dawood. Wasim invited Dawood to his house for dinner to thank Dawood and Dawood accepted his invitation.
Ghazal had been preparing different dishes for Dawood since morning. Wasim had left the children with thier grandmother so that Ghazal and he could calmly organize the evening party. Ghazal had finished cooking before evening. Ghazal took a bath and put on a new dark pink shalwar kameez. Dawood arrived their home late. So the ghazal immediately offered food. Both men were hungry so the ghazal did not delay.
After eating, Wasim took out a bottle of wine from the fridge.
He wanted to be a good host to Dawood.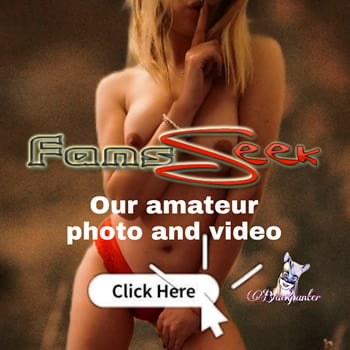 Dawood: "No Wasim bhai. I don't drink alcohol."
Wasim: "Dawood, drink a little for my happiness."
Dawood: "Okay Wasim bhai."
Wasim started pouring alcohol in Dawood's glass.
Wasim: "I am grateful to you in Dawood. If you had not helped, maybe Imran would have killed me."
Dawood: "Brother bhai, it was my duty to help you."
Wasim: "I will return your money very soon. We are both grateful to you."
Then the ghazal came out of the kitchen and into the lounge. Ghazal picked up the dishes from the table. after that, Ghazal sat next to Dawood۔
Ghazal: "What are you two talking about?"
Dawood: "Thank you ghazal baji for eating such delicious food. I have never eaten such delicious food till today."
Ghazal smiled and said: "Dawood, I'm glad you like my cooked food."
Wasim: "Ghazal Dawood is saying that he will give me money in the morning." Ghazal: "dawood How can I thank you. You have done us a great favor."
Dawood: "Ghazal baji don't be embarrassed me. I can't see you getting upset."
Ghazal: "No Dawood, if you didn't help us, this bastard Imran should have killed Wasim. Dawood will drink more."
Saying this, Ghazal started pouring wine into dawood's glass. Ghazal wore a slightly deep-necked shirt. If the ghazal is slightly bent, then the big and white breasts of the ghazal are reflected in the shirt. Unknowingly, Dawood's gaze fell on the two large white domes peeking out of the ghazal shirt. Dawood was shocked to see Ghazal's breasts. The big boobs of women were Dawood's weakness. Water started dripping from Dawood's mouth. Ghazal: "Wasim, can I give you more wine?"
Wasim: "Yeah darling give me more too."