Ghazal opened his mouth wide but Dawood's cock was not fitting into it. Ghazal placed his mouth on the head of Dawood's cock. Dawood grabbed Ghazal's head from behind and gave a jerk. The tip of cock went into Ghazal's mouth.
Dawood hit another blow and his cock reached Ghazal's throat. Dawood grabbed the ghazal's head and began to move his cock back and forth in the ghazal's mouth. Dawood was fucking Ghazal's mouth like a pussy. After a while, Dawood didn't have to move because the ghazal itself was doing it. Ghazal had also started sucking Dawood's cock.
Ghazal's hesitation was over. Now she was sucking David's cock like a porn star. There was a feeling of guilt in Ghazal's heart that she was cheating on Wasim. But she reassured herself that she was doing it for Wasim.
Ghazal had been sucking Dawood's cock for the last fifteen minutes. Now Ghazal's pussy was getting wet. Ghazal placed her finger on her pussy from the top of the shalwar. Dawood understood that now the ghazal was hot. And she's enjoying it, too. Ghazal was taking all the Dawood's cock in her mouth. Dawood's cock was reaching Ghazal's throat.
Ghazal was running her mouth very fast on Dawood's cock. The cock and testicles of dawood would be filled with the saliva of ghazal. Ghazal had forgotten that her brother was standing naked in front of her and she was sucking his cock. There was a man in front of the ghazal and she is fulfilling her duty of being a woman. Ghazal had been sucking Dawood's cock for half an hour. Dawood was moaning now. Suddenly Dawood roared loudly and a fountain of hot and thick cum started falling in Ghazal's throat.
Dawood's cum was going straight to the ghazal's belly. Ghazal drank almost all of Dawood's cum. It was twelve o'clock at night. The sound of Dawood's roar reached the streets. Surrounding houses must have heard.
After the ejaculation, Dawood was ashamed of what he had done. He considered ghazal as his sister and has been abusing her. But when Dawood came back to his senses, he was amazed. Ghazal was still clinging to his cock and she was licking Dawood's cum. Ghazal was wiping cum from Dawood's cock with her tongue. Ghazal must have liked the taste of Dawood's cum.
Dawood glanced at Wasim who was drunk. Dawood was jealous of Wasim for having such a lovely and sexy wife but he did not value ghazal.
Dawood's powerful cock was still standing. And the way the ghazal clung to it. Dawood understood what Ghazal wanted. David's thinking was changing. The feeling of embarrassment was overwhelmed by the feeling of eroticism. Wasim was still unconscious and he had a sexy and lovely girl like Ghazal. He had been waiting for Ghazal's pussy for many years.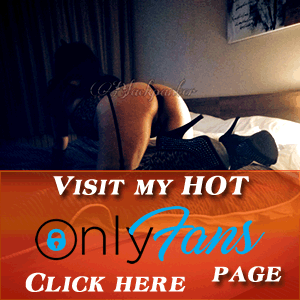 Ghazal soon realized what she was doing wrong. Ghazal had realized from Dawood's eyes that Dawood had sensed his sexual feelings. Ghazal left Dawood's cock and went some distance and sat down. Ghazal's head was bowed.
ghazzal۔ "Now you go away. I have fulfilled my promise. Now you also fulfill your promise.