Dawood started pounding Ghazal's pussy very hard with his cock. It was unbearable for the ghazal. She could not have imagined that anyone would have fuck her like that. Ghazal was accustomed to the gentle love of Wasim's small dick. Ghazal started moaning and sobbing loudly. The sound of ghazal screams was going out of the house into the neighborhood. Ah ah ah oye oy. One could understand by the sounds of "ah ah ah oy oy" that a porn video was playing.
Dawood's cock was moving so fast in ghazal's pussy that it looked like an engine pistol was running. Ghazal's pussy once again released a lot of cum. From which the sound of "Porch Porch" started coming from the Ghazal's pussy. Dawood's stomach and thighs were hitting Ghazal's soft and milky thighs loudly. Which was making a sound like "thap thap thap". The room resounded with ghazal sighs as well as the sounds of "thap thap thap porch porch.
ghazal۔ "Please David, fuck me slowly. I'm going to die."
David "Ghazal baji, your vagina is just mine. I will keep it as my own."
ghazal. "Ah ah ah. oh my mother. I'm dying."
Dawood. "Ghazal baji. Today I will have fuck your pussy and make it the size of my cock. Then you will have fuck only with me. Your pussy will not be of any use to Wasim Bhai."
Dawood used to have fuck ghazal like this for a long time. Ghazal had ejaculated four times. Ghazal was feeling that she would faint. Ten minutes later, Dawood brought his cock up and began to hit Ghazal's pussy hard. In this way, Dawood's cock hit strongly in Ghazal's uterus. Ghazal would be tormented when the cock gets stuck in the uterus. David was about to cum.
David "Ghazal Baji, I am about to ejaculate".
Ghazal۔ "Yes, David, ejaculate now."
David "Not yet Ghazal Baji."
Say that Dawood removed his cock from Ghazal's pussy. If he continued to have intercourse with the ghazal for some time, he would have ejaculated. But now he wanted to have more sex with the ghazal so he took out his cock.
Ghazal would have been in bad condition. The ghazal was out of breath. she began to try to restore his senses. she was still worried that Wasim might not wake up. Suddenly there was a noise outside. Ghazal got scared.
she said to Dawood anxiously. "Looks like Wasim will wake up. I look back."
Ghazal hurried to the door, the door was open. Wasim was lying unconscious in his place just as Ghazal and Dawood would have left him.
Ghazal was thankful that Wasim was still unconscious. A prayer came from her heart that Wasim would remain unconscious for some time. But in that time Dawood had come after Ghazal. He pushed the her on her shoulders and knocked the ghazal to her knees and turned her into a horse.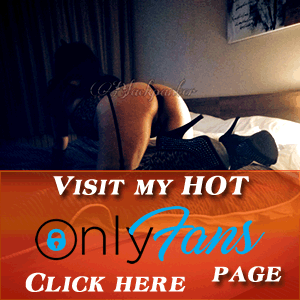 Dawood "Ghazal Baji, take care of Wasim Bhai, but I can't stay away from your pussy." Dawood put his cock back into Ghazal's pussy from behind. A loud scream came out of the ghazal's mouth as the flesh of Dawood was hard and hot in ghazal's Injured pussy.
Dawood was fucking ghazal in doggy style. Dawood maintained the rhythm of intercourse. Ghazal started sobbing once again. Dawood's stomach was throbbing with Ghazal's flashy hips.