Mark look at me and Lough louder and hold my hairs from back and told me ok first you give a review excellent review from your mobile on your app. I took out my mobile & give him a excellent review after that he told me to sit on the table in front his sofa in doggy style & he start spank me & told me to count after every spank and say him sorry he spank 20 times each side on my back & i keep say him sorry after his every hard spank. His every spank was like an electric shock for me I was start get hornier after his every single spank more and more.
after that he bring a paper & a pen gave me that & told me to give him a note mentioning that we are submissive our self to him on our wish & he have all the rights to do everything with us he want as we have taken 1500$ loan from him which we can't repay him & If we clams anything later that will be known as Illegal & how long we are In USA we will stay to him and will do all he says.
I did that also after that he told me to give me both of yours passports visa tickets i gave him all then he told me to transfer that file of our dance and Manoj and my sex tape which he was gave us few min ago I was got afraid but I have no place to escape that time I was already in his trap so I transfer that also to him.
After that he say so from now onwards I will call u Bitch you are a Bitch u will call me master & your hubby Is a dog u will just do all I just want i say yes master.
Then he told me to sit in the floor in 4 feet like a bitch I sat he start open his jeans belt & tie that in my neck another end on his hand made me walk in the room every corner I was feeling very embarrassment he was telling me u was shouting on me few hours back and now you are walking nude in 4 feet like a bitch. You are a real bitch. I say him yes master.
He ask me who are u of mine I told him I am your bitch master He told me then bark like a bitch I did bhowww bhowwww He again slap in my ass harder and told shout loud I say bhow bhow bit louder. He says good my bitch.
Mark told me now onwards whatever I will say you will do I don't care what the dog think. I say yes sir.
Now Mark told me to sit in 4 feet and come to me I listen to him he tear a paper from the diary and make a paper ball and threw that one side of the room and told me to bring that with your mouth like a bitch. I walk like a bitch take that ball and collect that in my mouth and gave that to him again he threw that and I bring that to him like that he threw that ball every corner of our room for few times and I bring that for him.
After that he take out a handcar chip from his pocket and tie that in my eyes and was making me walk in my 4 feet and was tie belt in my neck after a long walk he told me to lick his feet i was liking his feet suddenly he open my blindfold and I saw he took me out of the room we are in the lobby we has crossed at least 12/15 rooms I get so shame and afraid and I ran to our room.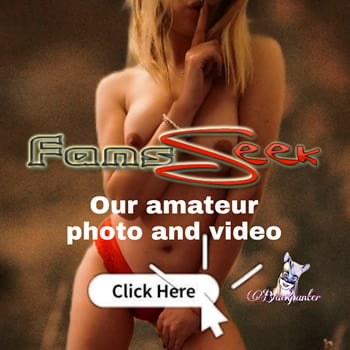 now we came to the room I was sit in the couch he told me u have not done this well u have to do all I just want I told him sorry but please don't make me expose to others you do whatever you want to do with me please he told me shut up I told you already I will make you a slut tonight the way he shout and say I got afraid and say him sorry sir he told me not this way lick my feet and keep say you're sorry
Mark told me now that time when you was dancing the waiter was came and you both told it's not good to expose you I feel that bad .
I told him sorry sir he say no now u call to the room service and will tell them to clean these table and u will dance that time until he left then only I will fuck you I was feeling so shame that moment there was nothing to do already we was in his trap so I call to the room service and told please send someone to room number 1005 to clean the table and then I was lying in the floor between his 2 legs he was rubbing my clits with his toe and I was getting just so mad I cant say .