Now dressed like a complete slutty secretary amidst these five older men, I was beginning to get my usual feelings of sexual craving and lust.
"Fuck me." Gordon exclaimed as I made my way over to the bar area.
"You like what you see then?" I cheekily asked.
"Too fucking right," came the instant reply from Pieter.
I poured a couple of drinks asking the guys what they would like and then carried them over on a silver tray.
I wiggled my ass the best I could as I served the men their drinks, each of them giving my arse a slap as I passed them. My tight leather mini skirt was saving me from the sharp sting of the slaps as they paddled my ass.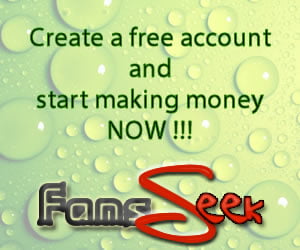 "Oooh spank me!" I mockingly teased as Raj gave me one helluva smack across my arse cheeks.
As I gave Gunter the final drink from the tray I teasingly bent over, this had the effect of my mini skirt rucking up, and being bent so far over my arse was on full view. My supple, round arse encased in the see through black panties I had chosen to wear.
A sharp, hard blow was delivered by Gunter's hand across my ass, stinging me as it did so.
"Ouch!" I cried out. My mock pain was met with a chorus of cheeky laughs and comments.
"You have one fucking great ass," Pieter commented.
"It's fucking delicious," Raj joined in.
"I'm glad you like it," I said back to them as I made my way, tottering in my heels to an armchair opposite.
The guys had begun to play a hand of poker and for a few minutes they chatted whilst I wandered around the room. I served them a few snacks in bowls, all the while being ass slapped, fondled and groped as I did so.
Finally I settled into the leather armchair opposite the table.
As the guys continued to play the game, I slowly began to cross and uncross my stocking clad legs, dangling my high heels from my feet alternately. I know many men find this appealing and teasing.
I then began to open my legs a little wider, exposing my see through panties, my skirt basically a belt. I gently began to rub the front of my knickers, making circular motions around my clit area, moistening my cunt up nicely,
I was beginning to feel very horny, my exposure increasing my sexual desire and I desperately wanted a little bit of action.
I slowly got up and as the guys watched me I slipped my panties off, letting them glide down my stocking clad legs. The sound of my lacy panties travelling down my nylons made a delightful swishing sound.
"Get em off," Jack encouraged me.
Raj then intimated he wanted a refill. He instructed me to pour him another drink, and to "Get my fucking ass over to him."
I wiggled my way over to drinks area, made another round of whiskeys' for the guys, all the while leaning over exposing my bare arse and cunt from behind to them.
Before taking the tray over I undid another button on my white blouse. My firm, heaving tits now displayed in the black push up bra I was wearing.
On getting to the table Raj's hand was the first to wander from my ass to my inner legs. As I placed his drink on the table, his left hand shot in between my thighs.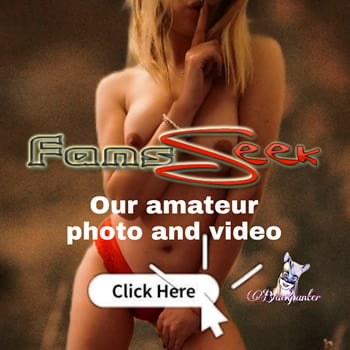 I stood still and simply parted my legs a little wider. His brown, warm hand slowly made its way up, caressing my stocking as he did so. My legs splayed, my mini skirt now a mere leather belt, his fingers found my warm, moist pussy lips.