Once at the club, I was quickly ushered up a luxuriously carpeted hallway and up some stairs to a stylish meeting room.
I was introduced to the men one by one, each of them being thoroughly charming and exactly my type. All older males, all married and all of normal build. No body builder types.
Raj was about 6 ft. tall, stocky without being fat and he had a charming smile and seemed a real gent.
Pieter and Gunter were very similar. Both obviously sharp business men, they wore expensive looking suits and smart shoes, the mark of a true gent I always find! Both men were blonde, about 6 ft. tall and slim built.
Gordon and Jack I had obviously previously met and knew fairly well. They both scrubbed up well as we say, and had both made the effort.
Once we were fully introduced I was offered a drink and they complimented me on my looks, my hair etc. I had decided to wear my hair in pigtails, again I know a lot of men like this look.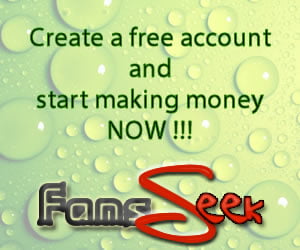 I then had couple of G&Ts whilst we chatted and then suggested I could get changed whilst they began their first hand of poker.
My duties were to be simple. They wanted me to make sure their glasses were filled, and that they had snacks if they wanted them and of course, the odd grope and fondle was on the cards as well.
Raj in particular seemed eager to get me changed, commenting on my tits asking if I liked them tweaked and played with.
I offered no resistance to such naughty talk and made sure the guys knew I was game for more than just a grope and fondle.
I reciprocated by using a bit of naughty language back telling Raj that I did like my 'Tits played with,' but added that 'I prefer my pussy taken care of.'
Raj had already used a few swear words, the others quickly joining in. The Dutch guys spoke impeccable English, and obviously knew a few of our dirtier words too!
Gordon had decided that I should wear the secretaries' outfit to start with and he had told the guys that if I was feeling up for it then maybe some stronger fun would be on the cards.
I was then shown to the adjoining cloak room to get changed, my heart racing as I coolly stepped into it to get ready for my evening of fun and frolics.
Once inside the room I quickly set about changing. I applied some heavy make up to set the tarty tone right, decided on my seamed silk stockings and then popped on my bra and panties set. Once my suspenders were positioned to hold up my stockings I made the effort to squeeze into the tiny, ridiculously short leather mini skirt.
It didn't even begin to cover the tops of the stockings.
Once that was on, it was on with my blouse, making sure I left three of the top buttons undone.
I admired myself in the full length mirror playing with myself as I did so and then gulped a couple of slugs of my G&T for courage.
As soon as I made an appearance through the door I was greeted with wolf whistles, cries of sexual delight and I knew the guys were enjoying themselves already.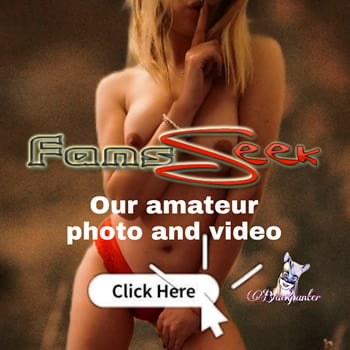 I had begun to get the warm, wet and hot sensation in my quim. Whilst getting ready I had gently teased my clit a few times and had tweaked and pulled at my titties and nips to start and get me even more in the mood.