Whilst sucking on each of the cocks my ass was being slapped and spanked by the others. I wiggled it at them, each slap leaving a red hand print or stinging sensation across my butt cheeks.
After having done my cock sucking rounds a couple of times the action moved on.
As I was sucking on Gordon's thick chubby cock, Pieter had positioned himself behind me. He slowly eased a couple of fingers up my dripping cunt hole.
I moaned as he did so, arching my back and slowly began bucking back to meet the thrusts of his fingers.
"Oh fuck yes. Go on finger fuck me," I urged.
"You dirty little fucker," he replied.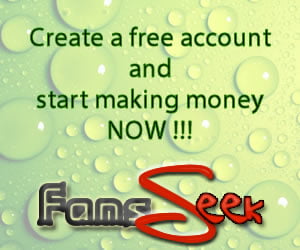 With this my first orgasm began to build. I sucked harder and harder on Gordon's prick; he began to thrust his hard on into my mouth. Each forceful stroke from behind was forcing me onto his cock.
Each buck back from me was getting the fingers of Pieter deeper and deeper up my sloppy wet cunt.
"Fuck I'm going to cum off," I cried, letting Gordon's hard on slip out of my mouth.
"Go on then cum," was the chorus of cries I received as encouragement.
I wildly fucked back against Pieter's fingers; he had four up me by this point, four fingers fucking me furiously.
My cunt juice sprayed out, sending a river of juice flying back. Coating Pieter's hand in the process, spraying my sweet ooze across the floor. It was a tremendously big climax. A wild and wet torrent of my juice was sent spraying everywhere.
Once my orgasm had subsided the action really heated up. For the next 45 minutes or so I was fucked, licked and fingered as I sucked cock in all manner of positions.
I had two guys up me, one up my arse and one up my cunt. Two in my mouth, I was fucked doggy style on all fours in a spit roast position.
At one point I was sat on Pieter's cock, with him sitting on a chair, his hard cock deep up my asshole. Gunter stood in front of us rubbing furiously at my rock hard clit. I orgasmed intensely like this. Sending yet another spray jet of my cunt juice flooding across the floor and Pieter's legs.
Each of the five guys had me up my pussy, in my ass and had me sucking on their cocks. My silk stockings were a complete mess. My sweet, sticky cum juice having leaked onto them. They were stained, ripped and torn from the furious fucking I had taken.
I had been shagged hard against the wall, bent over the desk, over chairs and on the floor.
Pieter and Gunter both unloaded their hot spunky loads up my cunt. My pussy leaking their mingled cum onto my stockings too and some oozing onto the floor as I moved, or was rather passed around.
Jack came up my arse, his cock twitching as it unloaded up my bum hole. Pulling hard on my hair as he emptied his ball sack up my willing butt.
Gordon came across my tits.
Well he came everywhere really! Across my tits as they dangled out of my ripped and dishevelled blouse. Some of his sticky jizz splattered across my white blouse too.
Raj eagerly jacked off all over my face. The last to spunk up he simply revelled in coating my "whorish face," as he called me.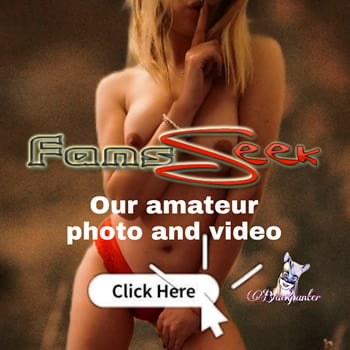 After fucking my cunt from behind he spun me around and wanked furiously inches from my face. My puffy, wide open cunt leaked cum. My arse was sore and dripping with spunk and spit. My blouse was ripped open, my tits displaying the load added by Gordon moments earlier.