Gerry was very hot naked. She has a great body, I could see the feminine outline of six-pack abs, her small tits were very firm looking and her nipples were rock hard and jutting out from her small mounds about half an inch. Her pussy was waxed totally bald. Her long legs were very shapely. She looked at Toni with her blue eyes and said, "To hell with cards, I'm too horny. Do you mind?"
Toni shook her head no, and Gerry leaned over and began lustily French kissing her husband, while caressing his cock with her hand. As Toni and I watched, Brent stood up and pulled his wife back onto the bed with him. He lay down on his back and they continued to kiss. Then Gerry slid down, kissing his body all over, slowly working her way to his groin. She kissed and licked his inner thighs, then took his hard cock into her mouth and began sucking his cock while we watched. I jumped a little as my wife reached over and began to stroke my rock hard cock, never taking her eyes off of the show in front of us. I was already leaking a lot of precum and soon my dick was getting a slick hand job from my wife as I was frantically fingering her pussy. Gerry continued sucking on Brent's cock while she moved her body around and planted her bare pussy right on Brent's face. Soon the noise of her blowjob was joined by the wet slurping sounds of Brent eating her cunt. My wife began to moan loudly and told me to frig her pussy faster. Within seconds her wet cunt was flooded even more with the juices of her first orgasm. When we turned back towards the bed, we noticed that the action had stopped and they were both looking at us.
"Listen" Gerry said "I don't wanna pressure you guys, but if you want to join in, that would be cool". Toni and I looked at each other then almost simultaneously smiled and nodded. We stood and walked over, joining the other couple already on the bed. Toni got on all fours and began taking turns with Gerry sucking Brent's cock. I lay on my back with my head in the "V" of my wife's legs and began noisily sucking her pussy and clit. Brent also began eating out his own wife's cunt again. We stayed like this for a while until my wife said "I want some cock in my pussy, who wants it?"
Brent and I both said "I do", but Toni said to me "You can have it whenever you want, honey. Can Brent fuck me now?"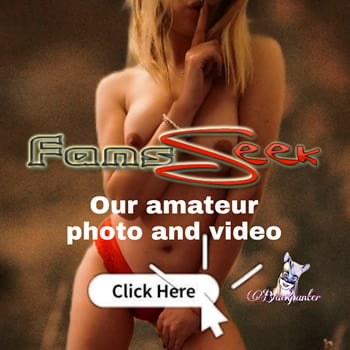 I smiled and said "You're right, go ahead and let him fuck you, but I get to lick your clit while he does it." Toni looked at Brent, who nodded his head okay (I think he would've agreed to anything at that point). So Toni spun around into a 69 position, and as I watched from 6 inches away, Brent kneeled behind her and stuffed his fat cock into my wife's hot cunny. As he slowly began to fuck her, I stuck out my tongue and began to lap at her clit and sloppy wet pussy. As Brent fucked her his heavy ball sack was brushing across my nose, and I would occasionally lick his shaft "on accident" as he pistoned in and out. I felt the bed move a bit and soon I felt the warm velvety softness of Gerry's pussy as Toni sat up and Gerry sat on my cock cowgirl style. Soon the girls were making out as they were being fucked by each other's husband. Toni's body suddenly tensed and I could tell that she was coming again as we all fucked, sucked, or kissed her. The scene was very hot and Brent was really picking up the pace, ramming his cock in and out of Toni's pussy while I licked at both of them like a starting man. Brent was fucking her so hard that his cock popped out of her pussy and when he thrust forward I took it right into my mouth. He fucked my face two or three strokes then reached down and used his hand to stuff his prick back into Toni's snatch. He thrust in and out about 10 times then said "I'm coming". With that he pulled his cock out of her pussy and jacked off, shooting hot sticky cum all over her ass, back pussy, and my face. It was quite a load! As he sat back to rest, I used my tongue and fingers to clean up all the cum I could find and ate every last drop. I looked over at Brent and he smiled lustily at me "That's cool" he said.