Meanwhile, Toni had reached down and was playing with Gerry's clit while my cock was up in her pussy. Gerry began to moan, and writhe around, and really bounced on my cock. I could actually feel her pussy tighten up as she began to cum…and cum…and cum. Her orgasm was shattering. She must have come for more than a minute. Her pussy was like a vice clamping and unclamping on my cock. It was too much and I shot a big load of jism right up in her pussy. We all collapsed onto the bed to catch our breath, then Brent crawled over and began to lap at Gerry's dripping snatch, cleaning out the load of cum that I had just shot into her steamy box. Before long Gerry was again caught up in the throes of orgasm, when Toni leaned down and eased Brent out of her way. "I want some of that Too," she said.
Brent sat back and looked at me with a confused look on his face. His cock, like mine, was rock hard again. As Toni ate his wife's pussy he said to me "I'm not gay or anything…but…"
I silenced him by leaning forward and sucking his cock into my mouth. I could taste the mingled juices of my wife's pussy and his cum on his cock as I sucked on it. I used my hand to stroke his shaft while I sucked him, and played with his still heavy looking balls with the other hand. I heard a gasp and looked over at the bed to see Gerry sitting next to my wife, with one hand over her mouth looking surprised, and the other hand playing with her pussy. She seemed even more surprised when she realized she was frigging off to the sight of me sucking her husbands cock.
He looked at her and smiled, the pushed me off of his cock and back onto the bed. Then he leaned down and took hold of my cock. He held it n his hand and looked at it for a moment, and then he leaned down and took me into his mouth. It was not a great blowjob, too much teeth, and not deep enough, but it was fucking hot none the less. Gerry watched as Brent sucked on my prick and continued finger fucking herself, while Toni went to the suitcase and grabbed the dildo that had started this whole thing. Toni walked back to the bed and knelt on the floor in front of Gerry. Toni took the head of the dildo and began rubbing it on Gerry's pussy. Gerry took her hand away and closed her eyes, enjoying the sensation of the dildo. Toni slowly worked the head, then the shaft of the rubber cock into her girlfriends pussy, then began to fuck her with it, faster and faster.
Brent and I wriggled around on the floor until we were in a 69 position, lying side by side and we sucked each other's cocks while Toni was fucking Gerry with the dildo and licking her clit at the same time. Gerry soon came again and the girls switched positions, Gerry now using the dildo on Toni's cunt. As I watched Gerry suddenly pulled the dildo out of Toni's pussy with a "plop" and dove her face into that sloppy box and ate her out until she had a screaming orgasm.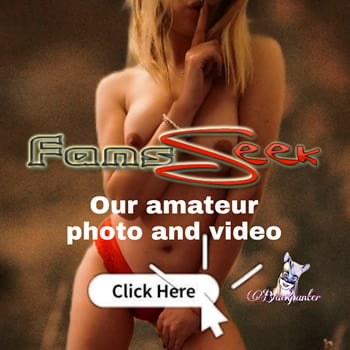 It was too much and without warning, I blew a load of cum right in Brent's mouth which he swallowed like an old pro. This pushed him over the edge and he blew his wad into my mouth too. I held it in my mouth, savoring it as I stood up and walked over to my exhausted wife on the bed. I leaned down top kiss her and we shared Brent's load between us.