Hi all.!!! I'm Arun..!
"Thanks sex4stories for the regular publish"
Read part-1 , part-2 , part-3 , part-4 and part-5 before this…!!
To continue…..!!
"It was a LONG DREAM come TRUE DAY"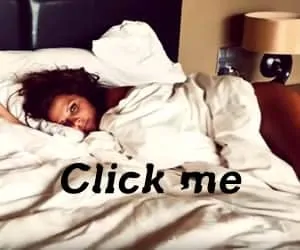 "Me and MY LUSTY QUEEN in BED …sounds good right…"
"After that incident , I was very happy and positive , looked very fresh and clear"
"SEX PLEASURE makes you clear"
"I was back to my normal college routine because rani maa said that I should not come regularly and she wants to maintain her dignity and respect… If people gossip something , it wouldn't be nice ,so in this regard, we both were very clear"
"Rani maa used to talk via phone call daily twice, but we maintained distance"
"Meanwhile her husband came back home and her regular works ….bluh bluh..!!"
"After exactly 10 days ,she called and asked me to just come home for a dought regarding some medical issues"
"I instantly went to her home as I was very excited to see her after that incident"
"Rang door bell , she opened door"
Me: Hiiiii….!! (Nalla sirichite sonen)
(With smiling face)
Rani: ulla va da…!! Avaru edho medical report pathi kekanam nu vara sonnaru da..!!
(Come in da..!! He(her husband) wanted to ask some doughts in medical reports..!!!)
Me: ok seri maa..!!
"Rani maa was in purple colour SAREE and looked very beautiful and homely aunty"
Rani: Nenga pesitu irunga …na coffee podren..!!
(Let me bring some coffee..!!)
Her husband (Kumar): va da nala irukiya…!!
(Come da..! How are you?)
Me: Nala iruken Uncle …nenga epidi irukinga..?
(I'm good uncle …how are you..?)
Kumar:
Nala iruken da…Namma katchi la friend, avaruku edho romba nala kaal vali nu solite irudharu, Vellore GH la dha kamicharam!! Edho varicose veins nu sonnangalam…! Operation pannanum adhu idhu nu solirukanga ….na dha GH la apidi dha solluvanga….Namma CMC pakkalam nu sonen…!! adhu enna nu onnum puriyala , adha kekalam nu koopten…!!
(I'm fine da..my party friend was having chronic leg pain , he went to Vellore GH , they said him that he has varicose veins and they asked him to get operated , then I said him not to worry as GH people won't diagnose well so and to get second opinion from CMC , as I didn't know what it is ..!! So I called you ..! )
Me: varicose veins la romba neram ninni vela senja varum…!! Operation pannuvanga onnum prechana illa..!! Nenga enga vena kamikalam …!! CMC koganamnalum ok dha…!!
(Varicose veins comes for longstanding people..!! They may ask him to get operated wherever he goes ,but it is ok…!!)
Kumar:
Apidiya pa seri….adha enna yedhu nu kekalam nu…!!
(Oh is it…!! Ok ok)
Me: Hmm seringa uncle….!!!
(Ok uncle..!)
"Meanwhile rani maa gave coffee and he was on call then after 10 minutes, he went out"
"I went to kitchen to see my beauty"
"From back I held her hips with my hands , she frightened"
Rani: Ne dhana da panni…!!!
(Oh god ..!! it was you…!!)
Me: Ama nane dha…!!
(Yaa its me only…!!)
Rani: Enna pa sir orey kushi la irukinga…!!
(Sir is very happy itseems…!!)
Me: Ama , sir um madam serndhu…….!!!
(Ya sir and Madam now…!!)
"I GRABBED her and gave her HOT LIP LOCK KISS"
"After some time she just PUSHED me"
Rani: Dei podhum nirthu da , na idhuku kupdla unna…!!
(Dei ok stop it…!! I didn't call you for this..!!)
Me: oru kiss koodama tharakoodadhu…!! Romba dha panringa ponga…!!
(It was just one kiss …it's ok I'm going..!!)
"Rani maa GRABBED me and gave HOT KISS and she bit my lips"
Rani: Oru kiss dhane…podhuma….!! Na edhuku sonen nu unake therium….so amaidhiya iru …nane solren….!!!
(One kiss right…!! Is it enough…!! You know why I restrict , so wait till I call…!!)
Me: seri seri…!!
(Ok ok..!)
"I nodded for whatever she said but instantly I GRABBED her BOOBS and FONDLED"
Rani : Dei po da rowdy paya…!! Sonna kekamatiya..!!
(Go da rowdy …!! Listen….!!!)
Me: Seri seri poren….oru book edukanam …kiran room open la dhane iruku..??!!
(Ok ok I'm going…I need to take a book …kiran room is open right? !!)
Rani: ahm ahm open la dha iruku..!!
(Ya its opened…!!)
"While I left kitchen I TAPPED her ASS …. Aaaaaaaaah"
"She smiled and asked me to go"
"I went upstairs , to take a crime novel "
"I searched that book in his cupboard , it was full shaby , clumsy dressess all around the cupboard "
"Unknowingly my leg HITTED his bed and bed moved a bit …!!!
"One blue colour kind of cloth was visible under his bed , I went and lifted his bed"
"I was ASTONISHED , SURPRISED , Some kind of SUDDEN RUSH when I saw BLUE colour BRA and black Colour PANTY under his bed"
OMG !!! Kirannnnn !!!
"It was used BRA and PANTY ….!! I just got confused and kept it under , made bed in right position and sat down"
"The thing is rani maa dress won't be there in his room , it's his exclusive room"
"Ommgg..!!"
"I just concluded that this kirannnn has a eye on Rani maaa"
"I was very much surprised on this matter"
Rani : Book eduthutiya da…!!
(Did you get your book??)
Me: ahn eduthuten …dho varen…!!
(Ya I got …I'm coming…!!!)
"Meanwhile kumar uncle came back and I said bye to rani maa and left to my home"
" I was in deep confusion… don't know since when Kiran was on to his mom or is he just took those BRA and PANTY out of excitement to keep them or is he on to other ladies ….!!!!"
Other unexpected things happened in the following weeks and months…!!!
I'm very excited to share all those freak things happened …!!
Let's see all these twist after some days….
A break…!!!
Next part after some time…!!
But will be Coming quickly…!!!