Hi all..!!! I'm Arun..!
"Thanks sex4stories for regular publish"
I hope you all enjoyed all previous parts..
Read part-1, part-2 , part-3 and part-4 before this part.
To continue…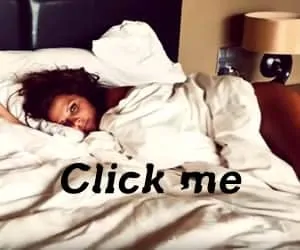 "As Rani maa clearly shown me the intent , I was all pumped and ready for next day."
"As I decided that I should accomplish my dream today , I wanted her to take chance so that I can use it to improve the situation and get her for all stunts I wanted"
"Next day morning , as Rani maa asked me to come , I got ready and informed my mom that I'm going to Rani maa home for some important work."
"While going to her home which is just 6 homes away , I was in very much joy and pleasure"
"Rang door bell, Rani maa came and opened door"
Rani: Va da kannaa
(Come da kannaaa)
Me: Good morning maa …enna panringa?
(Good morning maa…what are you doing?)
Rani: Good morning da , 70% vela nane mudichitannn , innum konjam dha iruku..
(Good morning da, I finished 70% of works , now some small works are remaining..)
Me: Enna maa na dha varen nu sonnan la , adhukula yen nengale pananingaa??
(What is this maa? I said that I will come and do , why did you do alone?)
Rani: parvala da kannaaa ,ella chinna vela dha ,adhnala nane paniten…
(Its all right da kannaaa , it was small works , so did it by myself..)
"Rani maa was is same dashing RED colour saree , as she did all works by herself , she was SWEATY , full of patchy WET body and ARMPITS ,looked VERY HOOOOT"
Me: chinna velaya?? Adhuka ivlo verthupoirunkinga ?
(Is it small works? You sweated alot?)
Rani: Ne nondi nondi kelvi kekadha da …
(Don't keep on asking questions da)
Me: Apidiya seri ok , ana nenga ippidi pakka semaya irukingaaaa!!!
(Ok ,But you so HoT now !!)
Rani: Adhane pathen ,innum edhum sollalaye nu , kedi paya ..! (Laughing)
(Wondering you don't say this … You naughty ..!)
Me: Enna maa ,nenga epidi pathalum azhaga irukingaaaa..! Na enna panradhu…(vekapatukite sonen)
(What to do maa..! You look beautiful in all looks..!) (Blushed and said)
Rani: Hahahaa ..! Seri da … saptiya ne?
(Hahaha ..! Ok da , did you eat anything?)
"Oh…! She was blushing"
Me: illa maa ..!
(No maa..!)
Rani: innum konja vela dha da , mudichitu serndhu sapdlam ..!
(Just some more works da ,will finish and eat together…!)
Me: seri maa , ippa enna pannanam?
(Ok maa, what are we going to do now ?)
Rani: indha room la konjam theva illadha saman la iruku , adha eduthu kitchen mela iruka slab vekanam avlodha…!
(In this room ,some unwanted things are there, we need to keep it in kitchen slab , that's it..!)
Me: Avlodhane , vanga na mela eri edukaran !!
(Ok maa , let me climb and get those out..!)
"I climbed up on the slab , I gave vessels one by one , rani maa RAISED her hands above to collect them "
"OMG…! It was breath taking scenes , her BOOBS raised when she raised her hands , and those WET ARMPITS …Wowiee it was very HOOOOOT scene"
"She then bent down to keep the vessels one by one …OMG !! WoWwww!!! Her BOOOBS and NAVEL …. SLEEK and HOOOT"
"I know she was showing it intentionally but I enjoyed all those scenes by acting unknowingly"
"After giving all those vessels I got down by myself as it was little height so I jumped"
Rani: pathu da!!! Chair vechi erangirukalam la..!
(Careful da..! Could have used chair na!!)
Me: Ada idhelam oru height ah ..! Seri vanga kitchen la vekalam..
(It was not that height maa , come let's keep it in kitchen..)
Rani: Seri da , iru bathroom poitu varen…!
(Ok da ,wait let me go to bathroom..!)
"Rani maa went to bathroom , I sat on sofa and I was thinking about those CRAZY HOOT BODY , I was in sparkling mode"
Rani: Hmm va da ,adha eduthu veikalam..!
(Come da ,let's go..!)
Me: ok maa!!
Rani: Ne iru na chair la eri nikran , ne onnu onnu ah eduthu tha ..!
(You wait , let me stand on chair , you give me vessels one by one..!)
Me: maa ,nenga irunga na eruran..!
(You wait maa, let me climb..!)
Rani: Dei sila pathram la kitta vekanam ,enaku etra madhiri , solren la Kellu..!
(Dei , I need to keep certain vessels in gettable height , so do what I say..!)
Me: Ennavo ponga..!
(Whatever..ok..!!)
"I was confused , because if she insists ,I can keep things in place of her needs , but she said that she herself wants to keep things"
"I was giving vessels one by one , now I got why she wanted herself to keep them"
"Wowwwwww so HOOOOT , she stood sideline , RAISED her ARMS and kept things one by one ,her BOOOOOB show in side was AMAZING, I was surprised ,her SAREE is now a bit down than it was before , she wanted to SHOW her HOOT SLEEK NAVEL"
"I was literally DROOLING SALIVA "
"She might have got ready for this incident in BATHROOM"
"She is killler CRAZY women"
Me: Avlodha maa ,ellam mudinchurichi..! Nenga pathu chair la irundhu erangungaaa!!
(That's it maa, all over you get down carefully from chair..!)
Rani: Seri da..!
(Ok da..!)
"She was standing on stool kind of chair , I was standing near by , while getting down suddenly she SLIPPED on ME …OOoooMG..! She just FELL ON me , but I kind of CATCHED and HELD her but we both landed down sideways"
"After we fell down , I wantedly roll down on her acted like I wasn't in control"
"I KISSED on her SIDE NECK knowingly ,but I didn't show it , I was keeping my left hand on her PILLOW SOFT BOOOOOOB …wowwwwww how SOOOOOFT it is..! My RIGHT hand was on her LEFT hand..!!
"To my surprise rani maa didn't make so much noise that usually people make after falling down, instead she made it lower than that , I got up and lifted her slowly"
Me: Aiyoo sorry maa..!Ungala Pidika try panni mela vizhunduten..!
(Sorry ma..! I was trying to hold you but I couldn't and I fell on you!!)
Rani: Ada poda , Evan vera sorry sorry nu , semaya vizhunduten da arun , valikudhu da…!!!
(Dei , goo da simply sorry sorry , I fell nicely da , it's paining da arun…!)
Me: Aiyooo , enga maa valikudhu …!!!
(Aiyoo ..where is it paining ma..!!)
Rani: Idupu , thodda semaya valikudhu daaa..!
(Back and thighs are paining daa..!)
Me: vanga maa , room ku kutitu poren , konjam kila padunga…!
(Come maa , will take you to room ..!)
"I didn't think she had that much pain , but she was expressing it very much , I too acted according to situation"
"I held her left arm around me and slowly took her to room"
"Wowwww her WET AROMA ARMPITS..!"
"With my right hand I held her other side hips behind back"
"Slowly I made her to lie down on bed"
Rani: Aaaaaaaaaaaaah valikudhu daa…!
(Aaaaaaaaah it's paining daa…!)
Me: Aiyo irunga maa , na iodox kondu varen ..!
(Aiyoo wait maa , let me bring iodox..!)
Me: indhanga maa , thechikonga…!
(Here it is maa , apply it..!)
Rani: Dei arun valikudhu daa..! Neye thechi vidraa kannaaa..!(over ah act pannanga)
(Dei arun it's paining daa..! I can't …you help me da kannaaa..!(over expressive)
"In all these drama, I quickly remembered yesterday she called for some works , now she gave me this situation knowingly and I wanted to take advantage of it"
Me: paravala maa , na thechividran onnum prechana illa…! Nenga side ah padunga !!
(Its ok maa…don't worry I'm here…! You lie down sidely)
Rani : seri da…!
(Ok da..!)
"I applied iodox on back ,where her skin was visible just above saree"