Hi all!! I'm Arun..!!
"Thanks sex4stories for the regular publish."
Read the part – 1 Tamil friend's Mom and Me – part-1 and part – 2 Tamil friend's Mom and Me – part-2 before this part.
The movie night:
To give a great reading pleasure ,I'm going to share the mind voice or insights of Rani maa(When she was alone) which she shared with me ,after all wonders happened between us and in addition to that, my narration will be there too but that doesn't mean I was present , it's like third person view(Actually she is alone)..Hope you like.
To continue with part – 3…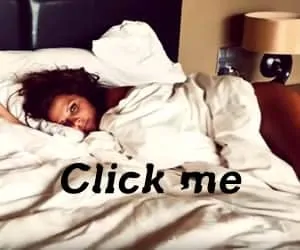 "After coming back to my home, I was very anxious and hoped that she should watch the porn CD and things would go in a way what I thought."
Same day night Rani maa mind voice and my 3rd person narration:
Rani maa: Seri Namma saptachi ,ella velayum mudinchurichi ,ippa oru nalla pudhu padam pakkanam ,indha pasanga nala padam edha vechurukangla nu paklam …
(Ok ,dinner and other works over, now I'm going to watch a movie ,does these boys kept some good movies ??,let's see)
3rd person view:
Rani maa Tv ,DVD switch on panitu ,first laye oru CD iruke adhe podalam nu podra ,andha CD na innaiku kalaila vechudhu, CD ah DVD la potutu, remote eduthukitu sofa la poi okarura, na sexmex la pamela Rios oda amma ,magan padam approm Melanie hicks padam Indha madhiri kadhayoda iruka padam potuvechan adhula subtitles um irukum ,Rani maa ku sumara english um therium. Pathoda Starting la konjam pesitu irundhunga ,rani maa ennada english padam ah nu yosicha ,odane mathalam nu pogumbodhu , padathula "Amma na unna okkanam nu english la oru scene"…
(Rani maa switched on TV ,DVD and looked for CD ,She got a CD on top which I had kept on morning ,since it was on top ,she thought it was a new movie and played it ,took remote and sat on sofa. I had kept Sexmex Pamela Rios mom and son , Melanie hicks and other friend's mom kind of videos with subtitles as rani maa can understand english better . In starting there was bit of conversation in that porn and rani maa thought it was some english movie ,after sometime she thought to change it ,but suddenly in that Porn there was a conversation "Mom I want to fuck you now".)
Rani maa: Enndhaa madhiri padatha vechitu poirunkaga paren indha poruki pasanga…???
(Omg!! What kind of movies this bad boys kept here ???)
3rd person view:
Ana rani maa padatha mathala , konjam kovama apidiye pathutu irundha ,konjam konjam ah padam avala edho paniduchi pola ,ava andha padathula pesra dialogue ah nala gavanika arambichita ." Avaluku sexual feelings romba varusham kazzich vandhiruku…So adhanla irukalam "
(But rani maa didn't change it , instead she was angry and reluctant, but after a point she was very much involved in watching those conversations in porn "As I said she was very much away from sexual feelings for yearsss ,so she could have got arousal")
Rani maa: seriiiyanaa poruki pasanga (ana rani maa ku kovam koranchiduchi) ,idha dha leave la na illadha apo pathanungla , adhum adhula avan amma, payen ,avan friend moonu perum irukanga. Ethna nala ah Yena ippidi pakranunga nu theriyaalee…
(These 2 rascals are very bad boys (but she seem to be cool now) now I understand that these 2 rascals watched this only when I wasn't there in home during holidays , and that too mom ,son and his friend ,three people are there ,omggg!! Don't know since when these rascals have these kind of thoughts on me)
3rd person view: Andha paduthla avanga amma va edho solli ,avala poda plan potutanga , rendu perum aal ku oru periya size molaya sappa arabichitanga ,idha pathu rani maa ku konjam kovam varudhu ana kovapadamudiyala ,edho onnu avala adha pakka vechite iruku ,rani maa ku konjam konjam ah mood agramadhiri theriyudhu…
(In that porn ,those 2 boys convinced his mom to fuck and they started to suck her biggg boobs each one, rani maa is getting angry, but something is keeping her temper low and she continues to watch it ,she started to get horny and hornier for that video…)
Rani maa: Oru kalathula ,evlo periya naatu katta na ,evlo varusham achi idhelam anubhavichi ,indha madhiri oru kudikaran kita vandhu matikitu cha,,,, (thirumba padam pakra)eppaaa ennala mudiyalaaaye…
(Once upon ,how sexy I used to be , couldn't imagine when was the last time did I tasted this feeling , my fate I got married to an useless drinker ,,,,, ohhhhh nooooo I couldn't tolerate this )
3rd person view:
Rani maa padam pathu moooood vara arambichiduchi , odambellam sillirkudhu , edho pasikra madhiri echaya muzhungra , padathula ippa andha amma va payen oda friend lip lock kiss panran , adha pathu rani maa odhadu thudikudhu , thirumba echaya muzhungra , padathula amma moooooolaiya sapiteee irukan ava payen , idha parthutu ennavo agudhu, rani maa rendu kalayum attention position madhiri kita vechi adakittttu pakra…
(Rani maa is getting hornier as scenes passes ,she is getting goosebumps , swallowing saliva as such she is very thirsty and hungry ,in porn that son's friend giving lock kiss ,after seeing this rani maa's lips started to dance and again swallows saliva ,now in porn that son squeezing and sucking his mom's booooobs ,rani maa is feeling kind of shivering and she kept her legs close ,kind of attention position and getting hornyyyyy)
Rani maa: Aaaaaaaaaaaaah semaya seirangale (Bittu padathla)…
(Aaaaaaaaaaaaah it's soooo hooooot (feeling after seeing porn) )
3rd person view:
Rani maa nala mooood ah adaka mudiyalaaaa, padathula 3 perum ammmanam ah ayitanga , payen oda friend moooolaaaaaiya saparrrraaan , andha amma oda payen kuthiiiiii ah nakkka arambichitan …..idhellam pathutu rani maa ku adakkkaa mudiyadha kaaaaamam , udane EZUNDHU PODAVA ,PAVADAYA KAZHATITU verum BRA , JATTI potu okkkandhuta……
(Rani maa couldn't able to control , as the 3 people went to become FULL NUDE and son's friend now started to lickkkk and suckkkk two booooobs , that mom's son started to lickkkk pussyyyy….after seeing all these rani maa busted in sexualll pleasureee , suddenly stood up and REMOVED SAREE , PETTICOAT , sat only with BRA and PANTY…)
Rani maa:
Inemel ennala adakaaa mudiyadhuuuuu ,,,,,, Aaaaaaaaaaaaah …
(I can't control myself any more… Aaaaaaaaaaaaah)
3rd person view:
rani maa MONANGAAAH arambichita , ava KAI ah vechi KUTHIYAAAA theiiikaaa arambichita, konjam neram kazhich padathula andha payen oda friend kuthiiyaaa oka arambichitan … Idha pathu rani maa JATTI ah velagi vittu , KAI VERAL AH NAKULA NAKKI KUTHIIIIII la theiiikaaa arambichita , innoru KAI ala MOLAYA pesaiya arambichita ….kattupadutha mudiyadha kaaaaamam….innum konjam neram kazhich padathula andha amma oda payen avala ooooka arambichitan , andha friend ava vaila sunni vittu sappa vechan , idha pathutu rani maa ku andha madhiri pannanam nu asai vandhruchii , sathama MONANGAAAH arambichita …Aaaaaaaaaaaaah ……ooooooooooooooooo……issssshhhhhhhhhaaaaahhhhhhhhh…. konjam neram kazhich padathula andha amma va mutti podavechi rendu per pooooolayum mathi mathi ommbavechanunga , rani maa ku POOOOOOL AH oooooombaa asai vandhruchi , ava RENDU KAI VERAL ah MATHI ,MATHI VAI KULLA vittu OOOOOOMBAA arambichita….approm oru VERAL AH OMBITE innoru VERAL ah KUTHII LA uttaaa atunaaa , Aaaaaaaaaaaaah nu MONANGAAAHIIIITE irundha ….15 mins approm paduthla avanga amma mela rendu perum serndhu MOONJILA KANJI ah ADICHIVITANUNGA ,rani maa mood agi NAAKI NEETUNA avanga kanji adikumbodhu, approm adha pathute AVA KUTHIIIIII la vegamaa VERAL VITUTE irundha , KUTHI la irundhu JUICE vandhrucchiii , apidiye thechite irundha apo OONUKUM POITA …..
(Rani maa started to MOOOOANNN , and started to RUB her PUSSY ,after sometime in that porn son's friend started to fuck her pusssy , by seeing this rani maa removed her panty till knee , salivated her finger and rubbed her PUSSSY , in other hand started TO SQUEEZE her own BOOOOOBS ,soon after in that porn his friend now puts his dick in mouth and that son fucked his mom ,,,after seeing this rani maa badly wanted this type of approach and started moaning loudly Aaaaaaaaaaaaah ooooooooooooooooohhhh Issssshhhhhhhhhaaaaahhhhhhhhh… after sometime in porn they made her to suck their DICK simultaneously , after seeing this rani maa desperately wanted 2 dicks and she started to suck her FINGERS of bath hand one by one…and inserted one finger in her PUSSSY , started FINGERING and moaned Aaaaaaaaaaaaah ooooooooooooooooohhhh…After 15 mins in porn, they both CUMMED on mom's face ..rani maa took her TONGUE out when they cummed in porn and rani maa got tempted moreee …made her fingering faster ,she PEEEEEED and got ORGASM…)
Rani maa:
Eppppaaaaaaaaa , Ennnnaaa madhiri senjaaangaaaaa ……..Aiyyyyaayooo Naaaa yen Arunnayum kirannayum nenachikiten….en payen madhiri dhane avanunga !!!…chaaaa!!!!…ana enaku Vera vazhi illa !!!…avanunga epala irundhu yenna ippidi pakaarambichanunga??….ennavoooo….inaike Arun ah correct panni pooool ombanam pooola iruku… atleast kiran kita idhelam vechikakudadhu ,mukiyamaa Namma Arun ah edha panna try pannumbodhu Ellathayum ragasiyama vechikanam…Ana indha CD namma vetla irukue ,apo idha kiran mattum pathan ah illa arun um serndhu pathanaaah?? , oruthanuku mattum asai ah?? ….chi na yenna ippidi yosika arambichiten ??….Seri nalaiku Bank ku poganam nu arun varuvan la apo pathukalam.. inemel avan ah adikadi vara vechi edha pani en mela asai iruka nu kandupidikanam….
(Oh woww how madly they fucked her… awesome ..oh shit !!!….why did I thought as if I was fucked by arun and kiran!!!..they are like my sons…shiitt!!!….but I don't have other choice…but since when are they looking me like this??…. watever…feel like correcting Arun in my way and suck his dick tonight …. atleast we should maintain distance with kiran and moreover kiran must not know if I try to do something with Arun….the dought now is ,the CD is in our home who watched it ??,is it kiran alone or both of them?, So who has crush on me ?…shit ….why am I thinking like this??…but somehow I should find out whether arun has crush on me..)
Pages: 1 - 2