Luke shrugged internally, completely giving her every bit of energy he could with abandon, and as they pushed on, they began to almost merge together, her wetness and cum soaking him and the combined stickiness of all of their secretions making them essentially glued together. Their skin almost seemed to melt together, and their breathing raggedy and sloppy, and as they continued to drive against each other, their eyes closed. Instinctively, Luke tilted his head, kissing the salty skin of Tika's neck, and as he moved down, gently teasing her neck and the slope of her shoulder with her tongue, she slightly dug her fingernails into his back. He arched up a bit, swooping upward with his pelvis, and the pressure on her g-spot caused another, heavier series of contractions. She began to groan, grunt, and scream, as fireworks went off in her head and limbs and her body tensed, then went slack for a moment, and the sheer intensity of her climax pushed Luke over the edge, as he shot jet after mighty jet into her.
They both went slack, struggling to keep consciousness as their bodies each spasmed and shook against each other, Luke struggling to keep from crushing her with his weight and Tika increasing her grip on him as she tried to keep from going limp, taken somewhat aback by the intensity of the event and the sudden lack of air in her lungs. Luke pulled in a mighty breath, exhaled, and then dipped his head, softly brushing his lips against her ear, and Tika gulped air as he did so. They both said nothing, breathing in the manner of a person who has just sprinted 400 meters after not running fast for the better part of a decade. At least a minute passed before Tika was finally able to speak. "Wow," she half whispered, laughing softly, then a bit louder.
"Yeah," was all Luke could manage.
"Damn."
"Did you get the number of that train that just hit me?" he joked.
"No. It hit me first."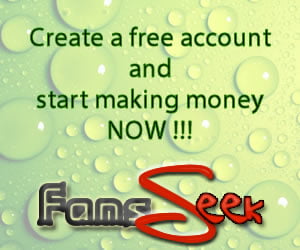 They stayed connected exactly as they were, kissing softly, their tongues playing off each other, very little more needing to be said. For another couple of minutes, all they did was touch, kiss, and lightly caress each other. The bed was reduced to a pool of sweat and cum, and their flesh was still flushed and hot to the touch, drenched. Tika's hair was a rat's nest of moisture and tangles, his just drenched. As Luke was finally forced to withdraw and move to the side, he went to kiss her again, only to be interrupted by clapping and cheering. They turned with a start, spotting Kiana and Harold in the doorway.
"How long have you two been there?" Tika asked.
"Since around your first orgasm," Kiana retorted.
"We heard the noise and couldn't resist spying," Harold interjected. "You two didn't even notice when we pushed the door wide open. I was tempted to go get the camera, but this was so fucking hot I didn't want to miss it." Luke and Tika glanced at each other, grinning.
"It was way hotter from over here," Tika offered.
"No shit," Kiana said.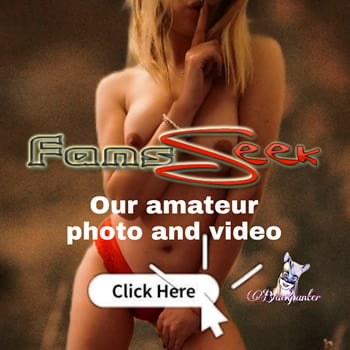 "I take back what I said earlier," Tika continued. "I'm keeping him for the night. All night," she added, running her hand over Luke's chest. "Although we're definitely going to have to change these sheets."