Friends my name is aryan. Na height 5.5. Ma friend tho sex anubhavam. Thana peru heena thana age 34 married and oka son unadu 9 years old, kani thanu 24, 25 la kanipistadi, thanu philipino
Thanu first lo antem bagundeydi kadu kani second marriage tarvata thanu chala sexy ga I indi, thana size 34 32 36 thanani chustey avarikina dengalani pistadi.
Thanu ma office lo work chestadi ma department a, nenu position lo thana kanna pedda so thanu chala close ga undedi, friendly kiss ichedi hug chesukunedi, apatnundi naku thana pina sex korikalu start iyayi. Oka roju thanu doggy style lo ninchoni system work chestundi apudey nen cabin loki velanu thanani chusi naku pichekindi nenu thana pirala pina gatiga kotanu, chala gatiga tagilindi thanu aah ani arichi na vipu tirigindi thana kalalo nilu chushanu sry ani annanu.
Next day casual ga matladtunnam thanu sudden ga naku pelli ayindakapotey nenu nitho denginchukonedani ani andhi, nenu annanu pelli itey emindi ipudu unnu niku a chance undi anni annanu ledu ani chepi velipoindi. Tarvata tarvata nenu thana nadum pina cheyi veyadam ala start cheshanu and melliga thana ass press chestundevani ma office uniform ladies ki black tight middy knees varki untadi ala ala inka close ayamu oka roju nenu na hand thana ass pina petti rudutunanu chala soft ga undi, naku doubt ochi adiganu nuvu panty veskova ani thanu navvi velipoindi, nenu time dorikinapudala thana ass press chesvani, fuck em undedi real ga akadey padesi dengalinipinchedi, oka roju outing ki vellam office nundi thanu jeans t shirt veskundi, avaru leni time lo nenu na hand tho thana ass press chesa sudden ga thanu u want to see ani thana hand thana jeans lopala petukoni thana panty chuinchindi apudu ardam I indi thanu single robe panty veskuntadani adi pink colour lo undi, konni rojul tarvata memu night shift chesham drink chedama ani adigindi k ananu thanu thana husband ki cal chesindi akada ani adigindi tarvata k miss u love u ani cheppi petesindi. K veldama ani adigindi k ananu.
Change cheskoni bytiki vellam and a roju thanu thight middy veskundi addi thana hips varki undi so ala tana rum ki vellam veley tapudu na choopulu mottam tana guddha piney unnai avvi atu itu shake avutunnai navala kavatledu tana appartment loki velli lift lo ekintarvata na valla control kaledu na hand direct ga tana soft guddha pina veshanu thanu oka look ichhi aryan please stop it avarina chustey bagundadu ani andi, nenu control cheskunna ala tana rum ki cherukunam tanadi single bedroom apartment so rum loki velagana avarevaru untaru ani adiga thanu nenu na husband ani andi, atanu office ki veladu ani andi, water kosam fridge dagarki velindi nenu melliga thana venakala velli thanani vanakala nundi patukunna na modda thana pirala madyalo undi chala hard ayindi na hands thana boobs ni piskutunnai thanu aryan no plz andi nenu vadalaledu na modda tho hard ga thana rendu pirala madya pinundi strokes istunna thanu vidipinchuko boyindhi kani thana vala kavatledu nenu na hands ni tana boobs pinundi tisi ventaney oka chey tho thana nadumu ni inko cheyi tho thana piralani press chestuna thana piralu abba em unnai ala oka 2 minutes tarvata thanu nannu odilinchukundi thanu na vipu face chesi undi thana face red I indi nenu malli thana lips pina muddu pettukuntu oka chey tho thana nadumu patukunna thana boobs na chest pina unnai inko chey malli thana sexy pirala pinaki vellindi isari nenu na cheyi tho thana pirala pina kottanu and malli thana piralani na cheyi tho chala hard ga vottutunna thanu nannu vodilinchukoni vellipoindi. Nenu venakala velanu tanu silent ga sofa degarki velli kurchundi nenu velanu silent ga undi nenu sry ninnu ila chudaganey na vala kaledu ani ananu tanu em matladaledu.
Oka 5 minutes tarvata tanu lechi veltundaga thana cheyi patukuni adiganu nenu niku ishtama leda ani ishtamey kani. Nenu niku already chepanu oka vela naku pelli kakapoyuntey nithoney undedanni kani nenu already married so ani andi. Ishtama leda ani malli adiganu thanu ishtamey kani….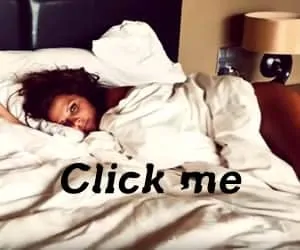 Ani gap ichindi nenu ventaney thanani hug cheskonni lip lock ichanu and thanu na shoulders pina cheyyi vesi venaki thosthondhi nenu lip lock odili emindi plz na valla control kavatledu ani malli lip lock istunanu thanu thoyadam apesindi oka 2 minutes tarvata nenu na right hand ni thana vipu pina vesi melliga thana nadumu varki tiskelli nadumu ni pisukutunanu oka 1 minute tarvata na cheyi thana soft pirala pinaki velindi 1st slow ga thana piralani press cheyadam start chesanu tarvata chala gatigga press chesanu nalo kasi inka perugutondi.
Melliga na cheyi ni tana back thodala varaki tiskelanu thana middi ni kodiga pinaki leputunna thanu kodiga venaki jarigindi thana cheyi tho na chiyini apadam kosam try chesindi nenu gatiga oka cheyi tho thana nadumu patukoni gattiga hug cheukuntunna thanu thana hand ni tisesindi nenu thana middi ni thana half piralu kanabadedhaka lepanu and thanu single robe panty veskundi a pirala pina cheyi vesi press cheyadam start chesanu ipudu na rendu chethulatho thana piralani press chestunna thanu na piralani press chestondi kani nenu jeans veskunanu so bytanundey thanu na piralanu press chestondi ventaney nenu thanani turn chesi na hands tho thana boobs press cheyadam start cheshanu and na modda chala hard iyindi adi thana pirala madyalo kindaki thagulthondi kani a robe na modda ki thagili naku pain ochindi nenu ventaney thanani turn chesi yethukunna thana nadumu na neck dhagara undi and thana piralu na lips ki koddiga duram lo unnai bed degariki tisukelanu bed pakana dimpi thana middi jip open chesi meliga thana shoulders pinundi kindaki tisheshanu ipudu thanu na mundara robe panty and bra lo undi naku inka kasi perigindi thanu na t shirt tisesindi and nenu na pant remove cheshanu thanu nilabadi undi thana thodala madya kiss chetunna and na hands tho thana piralanu press chestunna thanani back turn chesi thana piralani korikanu aah ani andi nenu thana piralanu kiss chestunna tarvata thanani bed pina padesi thana back kiss chestunna tharvata thanani front turn chesi thana white pussy dhagarki velli kiss chestunna thanu aah aah antu sounds start chesindi na ventrukalu patukoni laguthondi meliga thana round boddu dagarki velli na toungue tho lick chestunna thana boddu em undi and thana nadumu koriki akadnundi thana boobs dagarki velanu pinundi suck chestu thanani one side chesi thana bra hooks vipesanu wow thana boobs emunayi na tounge tip tho thana nipple ni lick chestu thana boobs ni na notlo petukunna thana vala kavatledu thanu ha haa haa haaa ani sounds chestundi thanani na pina paduko beti na hands ni thana pirala dagarki tiskela and meliga thana single robe panty thana thodala varki tisi thana etina piaralanu press chesha thana panty mottam tishesha and na underware thisheha nenu nude ayanu ipudu nenu thana pinaki ochanu thana legs separate cheshanu na modda tip ni slow ga thana pussy lo insert chesa wow emana feeling a slow ga strokes ivadam start chesa thana thodalani patukoni pisukutu thanani fuck chestunna thanu ha haa haa ani antondi ipudu thanani tippi back side nundi dengadam start cheshanu thana piralani press chestu dengutunna madya madya lo thana nadumu ni gatiga presschestunna thanu pain tho aah aryan plz no hey antondi malli thanani dengutu thana piralani gatiga kodutu press chestunna thanu hey plz its paining hard ga hit cheyaku na ass red avtadi ni finger prints kanabadtai ma husband ki doubt ostadi ani antondi ala oka 35 mins denganu madyalo nadi padipothadi ani anipinchinapudala oka 2 minutes gap istu denganu ala 35 minutes tarvata karipoindi.
Tarvata thanu nanu gatiga hug chesukoni kiss ichindi nenu thana piralani press chestunna thanu nannu adigindi na ass antey anta ishtama apudu ni hands na ass pinaney untai ani nenu avunu ani cheppi gatiga press chesa thanu ouch hey aryan ani andi nenu thanani back side lo padukobetti thana piralani okasari kiss chesi korikanu thanu ouch aryan ani antondi meliga thanani front side lo turn chesi boddu lo na tounge petti lick chestu thana ass ni patukonna thanu nenu pamula pina kinda avtunam tarvata thanani back side lo tippi na modda thana ass crack pina petti oka 5 mins padukunna tarvata thana pakana padukuni na hands thana ass pina petti idaram alasipoyi oka 2 hrs padukunam tharvata thanu lechi bathroom loki veltondi shit thana piralu chushanu atu itu shake avutunnai nenu ventaney lechi venakala velanu thanu shower on chesindi nenu velli na modda ni back nundi thana pussy lo petanu aah again ani andi nenu. Oka 2 minutes strokes ichhi na modda bayataki tisi suck cheyamananu thanu suck cheyadam start chesindi na valla kaledhu oka 2 and half 3 minutes tarvata nenu thanani pinaki lepanu thanani turn cheshanu meliga thana ass hole lo petaniki try cheshanu thanu no ani andi nenu plz plz ani na modda ni thana ass hole lo petti dengadam start chesha thanu ha ha haa no ani antondi naku swargam kanapadthondi ala o 3 minutes tarvata nadi karipoindi memu fresh ayamu thanu white short t shirt veskundi nenu na pant t shirt veskunanu food order chesham oka 40 minutes tarvata food ochindi tinesi kurchunam okay nuv vellu ma husband ochestadu ani andhi.
Naku velaanipinchat ledu k ani thana lips suck chesa malli na modda lechindi iddaram nilabadam k nv vellu andi k ananu thanu natho door varki ochindi nenu thana short lopala venaka nundi chey petti thana piralanu press chestu door varki ochanu thanu door open chestundaga venaki lagi liplock chestu thana short kindaku ananu turn chesi thanani wall ki petti single robe panty ni side ki jaripi nenu kindha thana legs madyalo kurchoni thana pussy and ass lick cheshanu thanu hmm hmm aa aa haa haa antu na hairs patukuni press chestondi oka 5 minutes tarvata pant kindakani thana pussy lo na modda insert cheshanu oka 6 minutes lo karindi tarvata nenu thana piralani kiss chesi na hands tho press chestu korukutunna ala o 3 minutes tarvata k late avutundi vellu ani andhi nenu malli lip lock istu thana piralani press chesa 0 2 minutes varki. Tarvata vellipoya,
Pages: 1 - 2