Saving mom by fucking her, Jeremy clutched his knees to his chest, "Oh, God…oh, God…oh, God…oh, God…oh, God…oh, God." He kept repeating as he rocked on his ass on the floor of his closet. His eyes kept darting around the room looking for…what? What could possibly make up for what he did. His eyes saw his school books on his desk, his laptop and he couldn't fight back the tears realizing he'd never see them again if he ran away. His head jerked towards his closed bedroom door hearing a creak. He strained his ears but not hearing anything more went back to rocking in terror.
Jeremy had just turned 18. His future seemingly glowing. He had just received his acceptance letter, his parents bought him his first car…"Oh, God." He cried, thinking about when his mom handed him the keys last week, a giant smile across her beautiful face. "What have I done? How could I do that?" He cried, the tears now flowing freely, his mumbling turning into sobs.
He cracked his head against the back of the closet hearing a scream followed by a door slamming. His stomach cramped hearing the feet pounding up the stairs. He tried to will himself to melt back into the wall behind him. He should have packed his bags and left. He should have hidden in the basement. He should have stood up to those guys.
The door exploded open and he saw his mother as furious…more furious than he'd ever seen her. He clutched his shins tighter feeling his tendons scream out as he stared wide-eyed at the half-naked woman.
"You, you little shit…you didn't, did you?" She screamed.
Jeremy tried not to look as she opened her robe, showing her nude form, tight breasts, muscular, taut waist, her clean shaven pussy and traces of cum running down her legs. He covered his face in his hands waiting for her blows. He wouldn't block them, he'd let her beat him as long as she wanted. He deserved it.
"Look at me you little shit. Get out of the damn closet and stand up like a man, since apparently that is what you think you are!" Stephanie screamed, her voice cracking. She watched as the skinny boy crawled out of amongst his clothes, the clothes she suddenly remembered lovingly washing and hanging up. As the boy stood up, she reached past him and yanked the shirts off the hangers and throw them around the room. As she raged, she saw Jeremy standing there, head down, tears streaming down his face and suddenly calmed down.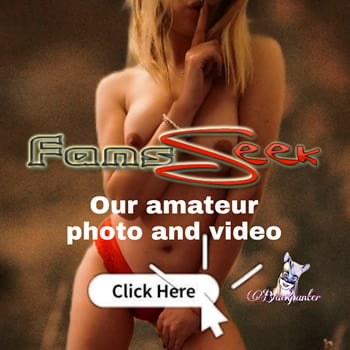 Panting from the rage, the screaming, her bare breasts heaving, her throat hurting from screaming she grabbed his shoulders and shook him. She reached between her legs and held up a white creamy substance. "Is this yours? Your cum? Did you fuck me? Did you fuck your own mother?" Seeing him feebly nod, she pointed down to her crotch, "And did you shave me? Why? Why would you do that? Are you acting out some sort of pent up frustration or something?" She slapped him once, hard. She thought about the violation of trust by her own son and she started crying and slapped him again and again.