A young girl visits the adult store and loves the gloryholes, There was a part of my life that I'm not particularly proud of but I feel compelled to tell about it. I was still in high school, life was fun and not much responsibility except sports, boys, and grades. I was barely 18 and relatively new to sex. My experience was basically having intercourse with a couple of boyfriends while either jacking or sucking off a few more. I was at that stage in life when sex was so exciting and fresh, you would have thought I was a guy because it was on my mind so often and I masturbated frequently to satisfy my urges. Who am I kidding, it's still fresh and exciting but nothing can replace that young sexual anticipation.
A girl named Maggie was my best friend and pretty outgoing, but nobody was as wild as our third friend Shay. Shay lost her virginity before all of us and told stories about her exploits. She was one of those girls who was the life of the party and because of that personality, we all loved being around her. We were all in serious relationships so we didn't spend as much time together as desired except when I was at Shay's house. Mostly the reason for going to Shay's house was because I was dating her twin brother Dawson. Dawson was very tall, played basketball and ran track. Their family was very religious so Dawson wanted to remain abstinent until marriage but Shay followed her own rules and never received that group text. I respected his beliefs, but as it turned out, they were difficult to obey.
That year, Halloween fell on a Saturday. We had purchased our costumes at a large retail store in the area when Shay suggested we go to the huge adult novelty bookstore located just a block from her house. We laughed and agreed as we were both very curious about the place. I was in the market for a new and more powerful vibrator while Shay needed some condoms. Shay and her boyfriend did it all the time which made me a little jealous but happy for her. Heading to Shay and Dawson's house, like I had previously done dozens of times, we pulled into the parking lot under the sign that read, "The Power of Love." From driving past it so many times, it didn't look as big as it did right then.
I don't know why but we were a little hesitant going in, but once we stepped into the massive building and saw all the sex items, the nervousness disappeared. We would walk around and see things that we didn't believe existed. We giggled at the many toys ranging from huge vibrators to monster sized dildos that had to be at least 18 inches long. At one point, I picked up the double headed dong and shook it at Shay while making a joke about sword fighting. When we found the condom aisle, I was amazed at the variety. There were different types, colors, shapes, sizes, lubricated, non-lubricated, glow in the dark, and it went on and on. Shay selected her choice and put the rubbers in her basket.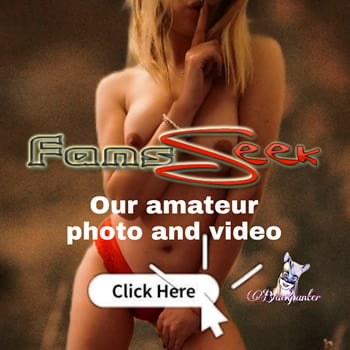 As we proceeded to work our way around to the back, we came to a door that said, "Must be 18 to enter." Of course that sparked our curiosity and even though were a young 18, we were 18 nevertheless. We walked in and immediately to the right was a small room with a guy working on a computer. Fred was a very unattractive man who was probably in his 40s with balding, greasy hair that he tried to hide with one of those hideous comb-overs. He was short, heavy, wore a thick mustache and had bad teeth. What he lacked in physical appearance, he gained in kindness and I would later learn his role at the adult bookstore was the guy who kept inventory of all the items and partly the security guard for the "back room" traffic of people.