As I lay there watching 2 of the sexiest females I've ever met in my life kiss and touch each other I felt totally complete. I didn't think I would ever be able to top off tonight sexually and I just didn't care. It was so erotic watching as the sisters passionately kissed each other. I knew this was a little incestuous and I'm sure they did too but they were so turned on at this point it didn't seem to matter. I spoke quietly and told Kay to feel Dani's tits and ass and see how incredible they were.
'Holy shit Dani, your tits are amazing and your nipples are so thick, come here and let me suck on them' Kay said.
As Kay began to get fully into this I mouthed to Dani 'Are you ok? Want this to stop?'
She nodded her head and a little part of me died, but then she took her sisters face in her hand, lifted her eye to eye and kissed her with new found vigor and abandonment. The lust returned and then I saw something that made my cock bolt up and harder than possible, Kay had her hand between Dani's legs and was sliding 3 fingers into Dani, as her thumb rubbed her clit. Kays other hand was working her own pussy into a lather. I had to grab my cock and slowly I started to pull on my shaft.
Kay saw me and broke the kiss with Dani and told me I had to watch and was not allowed to touch myself whilst I watched the show. I hated this just about as much as I was loving it. Knowing I couldn't make myself cum to the hottest thing on Earth was torment but of the great kind if there is such a thing.
Kay pushed Dani backwards and as she fell back Kays mouth made direct contact with the pussy I had been inside not five minutes ago.
I had always known Kay was Bi-curious and got turned on by watching lesbian and group porn but she had always said she didn't think she could ever go down on another female and let one of them go down on her. Clearly something had changed in the last half hour deep within her, her sexual depravity had been unburdened and she was now tonguing her sister's pussy like a cat with a bowl of cream. Personally I was really struggling to contain myself, I wanted, no I needed to touch myself, help the release that was building up faster than when I lost my virginity.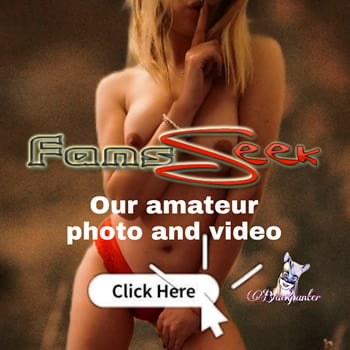 It was at this point I thought fuck it, I'm not gonna lay here and not be part of this so I stood up and walked around the bed, grabbed my Mobile Phone and switched on the camera. I will be using this footage for my own pleasure for the next ten years easily. The views I had were almost indescribable, but Kays ass sticking up into the air, asshole puckering with pleasure and her pussy, wow what a pussy she has, slightly open with the juices literally dripping down her thighs. Looking up a little seeing Dani's legs spread with my missus's tongue and now fingers working at an incredible rate to bring on an Orgasm to end all Orgasms. Up further still was Dani's chest, flustered red with amazing tits being pinched and twisted so much so they looked purple. Dani didn't seem to care what-so-ever about how they would feel in the morning and then there was her face; scrunched up looking like it was about to explode, the eyes were screwed tightly closed and trying to focus on the impending explosion between her legs.