In few sec I realize whatever my effects will go in my so I want to enjoy the moment each second thrills me and taken me to the new world, and in meantime she was trying to lift my dress i hold his hand tight and no with my head but he make a requesting puppy face which made me melt in second and slowly with draw my hand and closed my eyes in shy. He slowly mood his hand to my backbone and lift me like a feather and in an instant he removed my shirt with a shyness I hugged him tight. He is my dumb start kissing my lips slowly removal his t-shirt by touching his abs I feel so thrilled and keep touching them. I said like I met hero of my life usually I will watch this type of bodies in movie posters. Then his lips slowly moved to my neck and start linking my sweat then he slowly looking into my eye he moved to my neck then lower neck then suddenly he pressed my boobs hard when I closed my eyes with pain. he kept his month on my nipple and start drinking like a baby. I was moaning kelp my hand on his hair a strange feeling running to my body on bed my body turn into S shape I'm feeling very thrill to watch what coming next slowly he changed the nipples and start using that contain that turned red slowly moved his hand to my wrist slowly as a water drop from between my boobs restart moving slowly towards down words welfare my belly bottom and his both hands start getting grip on the both sides of my hip now I am more my body into rivers U shape and his slowly trickle nose on my belly bottom suddenly start laughing haaa haaaaa haaa, story start doing tongue job into my hole I start expressing my joy in the sounds like hum humm aaaaa aaaaaa abhaaaa interesting my legs and one another and last in sense when I start releasing he was kissing my side hip and with right hand he unbotton my jeans I said "this is sin, doing all this things before marriage please stop"with murmuring voice he said "okay I will stop, but who told you this is sin that society are parents of yours have we ever given any kind of happiness I am giving" if you really love me and believe me you have to accept me and show your love. With his romantic words I have completely sunender myself to show my love.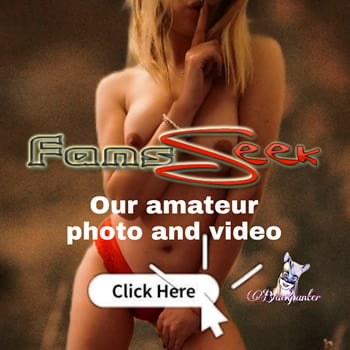 I just minded and closed my eyes and raised my hips. He immediately told me thank you for your trust. And remote my pant and he reached my toes in start licking my thumb and he said to look at his eyes please start licking my toes all kind of feelings and at the same time continuous same with other leg s slowly kissing my feet he start moving towards my nea then my thie them with his boyfriend he separated my legs start kissing my bush I never shared between my legs no one told me to do so he start licking my hair after sometime please start licking upper part of my pussy I started moaning haaa haaa haaaaa I can't take any more and my body she would like to fish without water and changes I find inside my body I don't know what to do something killing from inside and pushing me to come outside I am a passing that feeling with my voice haahaaaaa yaaaaaa and my nails decade into his neck with a short pain he starts shouting but not stopped licking my whole bodies by breathing like a phone hahaaa my throat got dry haa haah haaaa my heartbeat rise up to 122 to 200 speed every cell in my body was asking for more suddenly I was unable to control my pee I told "Sebastian darling I'm unable to control my pee leave me I have to go to washroom" he smiled and said " it's not pee you are getting orgasam even it is a pee, do it freely" with his words I was shouting like I am going to die haaa haaa haaa wayaasss ssaaaaa ssaaaa ssaaaa ssaaaa yaayaaaayyaayaa haahahy suddenly I released both cum and peee and last my conscious. When I lost my sense when I wake up I am on sofa and body paining my left hand had a lot of white glue some glue light yellow then I wake up and felt vvv shy to face my God my bf and found no clothes with that bedsheet only I went into bathroom their the tub filled with hot water and rose petals
I took a dip into the water and took a nap when I came out and had a bath and feel so light. Then with the towel I came into the room. No one was in the room. He was a gift box on the bed. I saw a red nighty which was so transparent. I told myself I can't wear it, I searched for my dress in the whole room and I didn't find it. With no other choice I took the dress and I saw the table there is a note that have me and there was a delicious meal with all my favourite.