I have completed bath and where my new dress but I didn't find any innerwears in it the only one pair which is so wet so without any choice I ware that dress 👗 and Sebastian inside I understand myself that when he enter down between my between legs getting wet he came inside his mouth in O share and looking at me without any blink.
Me: what are you looking at
S: you are the most beautiful girl I have ever seen
M: don't look at me like that it's making me uncomfortable.
S: if it is really so then why are you smiling
M: I don't know and one side I am feeling extreme happier and other and I don't know what's the feeling called as
S: if you allow me I will tell you
M: humm
S: neel down be4 me opend a box it contains mangalsutra. And told me if I accept he will change his religion and marry me if I say want to say no then there is a car waiting outside you may leave I don't bother you.
M: that sudden proposal made my world upside down without knowing I lost my self and I told I need time and went into bed room locked my self and start thinking I got a lot of questions. With that questions I went to the hall he was sitting on sofa with a hot cup of coffee and how for me. Me with very tumbling legs nerversely went and sat beside and took the coffee.
S: see my dear I know you won't accept me not believe me you can leave after the coffee and don't worry I never marry a girl in my life and even I don't think how I can live without you.
this emotional statements made me so weak. And I asked him.
M: how could you manage my family and your family to make me marriage.
S: you know that my both my parents has died in an accident and I have only uncle he is my guardian. We can bride some priest of your cast and act like their son and marry you and take to the brought so whenever you want to come you can come to India or else if they are coming they have to intimate does so that we can create the same drama over there.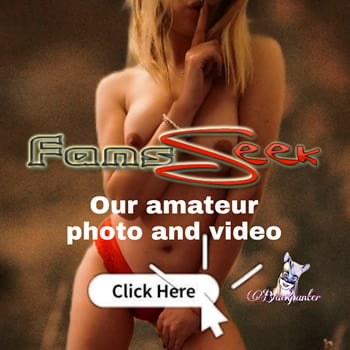 With confident in his eyes maintenance and made me fall in his love.
That moment he has taken my hands into face and make a small kiss my hand that's the first kiss in my life then kept the box in my hand. Without any second thought I said yes. Due AC I am shivering. Slowly he kissed me on my shoulder then he came near to me slowly move his hand on my wirist next kiss landed on my neck that make mouth hummm then he came near my ear his hot breathing touching my ear and melting my pussy he whisper in my ear 'i love u and u are most beautiful girl in the world' and taken my junkey (ear ring) into his lips and stared licking me I stared mounting more loadly haaaa haaaaaa with lead my head back and open mouth slowly he made me sleep on the bed and catched my lowed lips with his lips and stared licked and aske me to do same I did it then we stared French kiss starting i felt like dying later I used to it and repeat the process for 10 mints unltill we both lot breathing and fell on bed then she move slowly to my feet in start kissing and licking my toes it made me laughing to my heart then he to the top kissing me and vv slowly his hand moved to my boos on my dress and start lightly pressing and kissing me then he moved his hand slowly inside my t shirt to my belly bottom hole and start touching sensitivity each sec I am getting happier and wet slow with each kiss his hand moved up finally on my boos i have and mom torched them many time while bathing but his touch was completely different and each second by perfect boobs are getting tight I want to stop him before it too late but my body is not listening to me.