Erotic stories, cuckold, I love my job. I'm one of those lucky ones who gets paid for something they enjoy doing. Nice work if you can get it… and believe me… I can.
Take this as a case in point…
It was just a neat, respectable suburban street, neatly lined with acacia trees, but nothing out the ordinary in stockbroker belt land. The cars in the drives of the mainly detached houses were Beamers, Mercs, the odd Lexus and the ubiquitous 4×4.
The couple let me in. After a few pleasantries and a brief chat about what they wanted and what I did and what it was going to cost them, we had a drink to loosen us all up. I didn't come cheap neither — or maybe that should be "cum" cheap. Well I've got one of those nice little Porsche Boxter jobs to maintain. Well, I'm a good-looking guy on the up, so I like to treat myself now and again. I'm only 28 so I've got time on my side, you know, like I figured on making a few bob at this lark then maybe move into property (yeah, I know it's a fucking pun!) in a couple of years.
Perhaps I ought to explain. I suppose you might call me a gigolo of sorts, but my speciality is cuckolding the husband. Don't ask me? Why this should get the rocks off some couples and blokes in particular beats me. The bloke seems to enjoy being humiliated, seeing some other guy fuck his wife, and the wife seems to enjoy ramming it right down his throat (yeah, I know), you know, like they seem to be really turned on by being fucked in front of their pathetic little hubbies.
Anyways up, there was nothing spectacular about these two, other than that they were loaded. But then everyone in this street was. The guy was a bit of a mouse, kind of scared of his own bleedin' shadow. His missus was taller than he was, good-looking, blonde, nice legs too. Bit on the flat side, but hey..! I was getting paid, right? A job's a job. She had class though, what you might call sophisticated. But I kind of got the impression she was more up for it than he was. Well, it happens occasionally.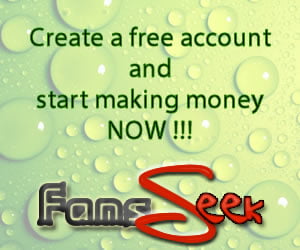 "So Mrs Hunt, you'd like to be ravished in front of your husband, would you?"
"Please, call me Melanie."
They looked at each other and smiled. Well, that was okay then. I reckon we were on for a good night.
Now what they were after was dressing hubby up in women's clothes and tying him to a chair. Then me and his missus was meant to humiliate him, you know, like calling him 'limp dick', 'useless fucking wanker', that sort of thing. Then I was to fuck the arse off his beloved right in front of him. As I said, don't ask me, right? I'm only here to do the job.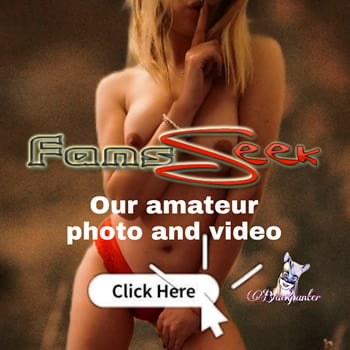 So we dressed him up in ladies clothes – hers, including her frilly underwear, all bleedin' Janet Raeger stuff too. We made him wear a bra complete with falsies. Once we'd put the lippy on and the make-up and the blonde wig he looked quite fetching, a nice-looking sissy. I tell you, he looked real good once we finished with him, almost gave me a hard-on. No… only joking. We tied him to a straight-back chair in the centre of the room using some old pairs of tights. Then Melanie took her drawers off, stepping out of them with a nice little shimmy, and started teasing him, making him sniff them (that really made me laugh) and then gagging him with them. We gave him some shit about his little cock, not that he was too badly off in that department, it's just that he wanted us to. So we told him his useless little dick was only good for pee-holes, plus we start making fun of his crap performances in the bedroom. Melanie really lays into him… "You useless prick, Mike. You can never get it right up and when you do, I can't feel anything. You've never made me cum. I always have to do it myself."