Cheating with a couple (True story), This one is about a threesome I had with a couple I didn't know one weekend when Aimee went out of town.
Aimee had gone to visit some family members for the weekend, and I'd stayed at home because I couldn't get out of work that Friday, so I spent a quiet evening at home both Friday and Saturday nights. By Sunday evening, I was bored and horny. Aimee wasn't going to be back until the next day, which was Labor Day, so I was off work and didn't need to go to bed early. I was flicking through the TV channels when I saw an advertisement for Quest chatline, and decided to give it a shot, so I called the number, and got a free trial of 60 minutes. In my recording, I said I was new to the chatline, bored at home, and just looking for something to get into. Then I started "browsing the system" in their live chat room.
I wasn't having much luck at all, as most of the callers seemed to be either just looking to chat or were offering sex for money. I refuse to pay … I've never been that desperate. Anyhow, I was about to hang up when I heard a greeting from a woman claiming to be a 35 year old female who had just broken up with her boyfriend and wanted a good-looking stranger to spend the night with her, so I sent her a message, telling her of my availability. After about five minutes, she sent me a message back, and asked me a few questions, like what I looked like, etc. We talked like this for a short while, then she gave me her number and told me to text a picture, which I did. She then called me. I couldn't believe it was that easy!! But it seemed to be, and before long, we were talking, exchanging pictures via text, and then she asked me to come to her house, which was about 15 miles away on the side of a mountain. I agreed.
I jumped in the shower, brushed my teeth, rushed to the pharmacy, bought some condoms and lube (Aimee and I never use protection or need lube), and headed her way. Aimee called me on the way to say good night, and we talked for a few minutes. She asked where I was going, and I just told her that I was heading out to the RedBox to get a DVD because I was bored. She bought it, and hung up a few moments later. Anyway, I drove up the mountain, got lost, and had to call the girl for directions. She seemed to be legitimate, and I was just hoping it wouldn't be a big joke, with me showing up late at night at some stranger's house and them not knowing who the hell I am.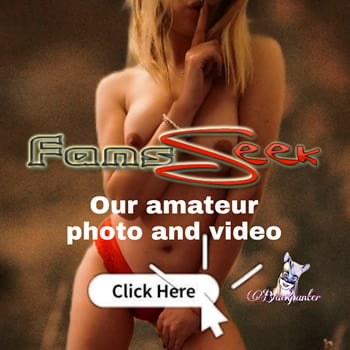 I eventually found where this girl said she lived. It was in a nice complex of cottages near a country club, with private parking. I called her as I was pulling up near her house, and asked her to come to the door so I knew it wasn't all a big joke. Parking next to a yellow Ford Mustang, I saw a light shining on some stairs, and looked up to see a slim blond woman standing at the side door of this cottage. She seemed to be wearing sexy underwear underneath a black robe of some sort. She waved, I got out the car, and made my way up the stairs. I couldn't believe this was actually happening. This would be the first time I'd have cheated on my wife.