Wrong Gloryhole – Consequences of the wrong gloryhole, sex stories, loving wife. Me (Faye) and my husband (Dave) regularly frequent the porn shop about 10 miles away and make use of the video booths in the back. We are both late 30's live in a nice house and have no kids. Neither of us were to bothered about kids so Dave had the snip a couple of weeks before our latest trip to the glory hole. This way we never have to use condoms anymore. Dave is average build with a decent size cock which satisfies my needs, I am tall slim and busty, natural blonde hair and completely shaved downstairs.
So on the Saturday night of our visit I happened to be in my fertile part of my cycle, not that this mattered much anymore to us as Dave couldn't have kids. We only used the glory holes by ourselves, wanting the risk of having sex in there but never wanting anyone else to join in, Between our house and the store I gave Dave a quick blowjob making sure he didn't blow his load to quick, we pulled up in the car park and went into the store, there were a few people in there but it was relatively empty for a Saturday night. Enough people to get us excited about public sex, I could feel myself getting wet already.
The owner recognised us and before heading off to go say hi and pay for the booths Dave turned to me.
"Go to booth 2, I will go in the one on the left and will tap on the trap when I'm ready." He said.
I headed off for the back of the shop, passing a couple of browsing shoppers on my way past. I entered the booth, went to turn on the light but it flashed and the bulb went. Never mind I thought, I've been here before and the light from the TV was enough to put some light into the room.
I proceeded to put my handbag down, remove my underwear and pull my top off exposing my breasts. By this time I was soaking wet and so horny I couldn't help touching myself while I waited. Suddenly there was a knock on the trap to my left, strange as Dave had said he would go in the one on the right but it was the same 2 taps as he always did. Maybe the light had gone next door as well. Never mind. I opened the trap and a penis came through, it looked a bit dark but the light from the TV was probably causing a shadow I thought and in my state of arousal I didn't pay enough notice to it.
I switched sides of the room and started to stroke the penis poking through the trap, it immediately was hard and ready so I turned around and backed up against the hole, I was so wet that after a few thrusts he was all the way In. My nipples were erect as I alternated between rubbing them and playing with my clit, my hand occasionally grazing the shaft pumping in and out of me.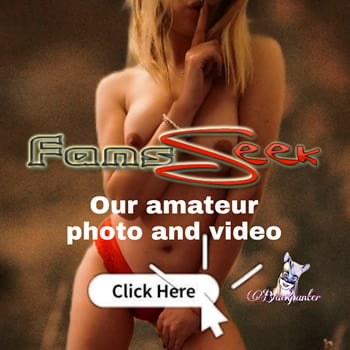 It felt amazing, bareback sex without having to worry about condoms or pregnancy, I could hear grunting from the other side of the wall as well. After a minute or so he started to really pound into me, which set off my first orgasm, I closed my eyes and had to put my hand out to steady my balance just as I heard a tap from the other wall.