Sex stories.. My wife treating me to a creampie, Rachel certainly isn't prim and proper and definitely not conservative. She'll try anything once and pretty much has. In most situations she likes to be told what to do, she loves giving blowjobs and is amazing at sucking cock and swallows every time. She loves to have her pussy licked and comes really hard. When she's had a few drinks she likes to be rimmed and occasionally tells me to stick a finger up her ass when she's riding cowgirl just before she's about to orgasm.
I'd applied to lonely planet magazine to review a hotel, a feature where a reader got to stay in a quirky hotel and review it. I hadn't heard back but 18-months later they rang me to review the hotel. We had one child at this point and he was packed off to the grandparents. The hotel was an old building where the rooms were duplexes with a bathroom and bedroom on a mezzanine looking out on to a sitting room. I didn't tell Rachel of the surprise although I suspect she knew. I packed her bag and told her to meet me in Manchester City Centre. I'd checked us in and was given the tour and sat down at a nearby cafe to write the review for the magazine. The room was amazing and the hotel had a hot-tub on the roof. We decided the night was all about intimacy and decided to go for dinner early so we could make the most of the evening with fewer clothes on.
I booked Rachel in to have a manicure and pedicure and went and did a bit of shopping. We decided to have a proper date night and we had a few hours apart in the afternoon. We spent some time in the hot tub on the roof as the sun went down and I was finding it hard to keep my hands off her body. She batted my hands away and told me I had to wait until later. I went to the room and got ready and went down to the bar while Rachel had a soak in the bath and got ready.
Rachel looked amazing in a little black dress with heels and she came down to the bar, heads turned as she passed. We had a cocktail or two in the bar. I hadn't seen the dress before and I commented on how good it looked, she told me the whole outfit she had was new. I have a huge weakness for hosiery in general but for hold-ups in particular. She drew the hem of her dress up to reveal the tops of her stockings and told me she had bought some new lingerie.
Dinner was brief, on purpose. We walked hand in hand back to the hotel and Rachel told me it was her night to control with a mischievous look. I smiled as I always knew when she took control it was going to be a good night. As we entered the hotel she told me to get some more drinks and bring them up to the room. She went upstairs.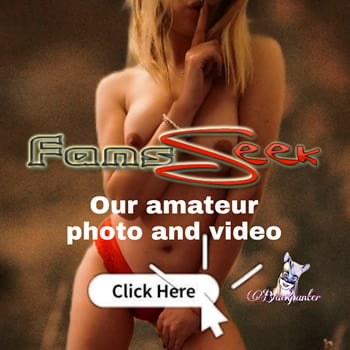 I got to the room and the lights were low. She told me to sit on the couch. I could hear her heels on the stone steps as she made her way down the stairs. When she came in to view she sauntered over to me in a very pretty bra and thong set with hold-up stockings and her high heels. She sat opposite me drinking her cocktail while asking me what I thought. I was struggling for words and eventually managed to get out I thought she looked amazing. She placed her heels on the edge of the coffee table between us and asked me if I thought they looked too see-through as her fingers traced their way down to her thong and brushed her pussy through the material. I swallowed as she proceeded to give me a show that is still etched into my brain. She teased her clit and rubbed her pussy through her panties, knees drawn up slightly with her feet still on the table. She looked almost lost in herself as she brought herself closer to orgasm. As I moved she snapped back to attention. She stood and moved over to me reaching behind my head and tying and scarf around my eyes so I couldn't see.