After passing the fourth and last mailbox, Leah said, "I want to take the letter to the post office, just in case. But thanks for the attention!"
"My pleasure, cutie," Emily responded. "I love you!"
"I love you too," said Leah, "We'd better get going though, if we want to have time for a walk in the park when we're done."
When the two of them arrived at the market, Leah gave Emily a short list of produce to pick up. She grabbed a basket and started to pick things out, but kept her eye on Leah. Leah's first stop was the meat counter, and when they arrived Emily turned the vibrator on low. They were noticably perturbed while requesting the steaks they wanted, so she left the vibrator on.
Leah's knees were a little weak as they picked up rice and sauce, and they could tell they were getting closer to orgasm as they approached the produce area. They bumped into Emily while she was picking up broccoli, and she flashed a wicked smile. She bumped up the vibrator to high and Leah had to steady themself on the bin of potatoes. They moved carefully over to the yams but the vibrations finally overcame them and they spilled over the edge into orgasm.
The orgasm pulsed through Leah's body and they turned to look at Emily. Emily could tell looking back that she had successfully made Leah come in the grocery store. With significant self-control, they kept from crying out, but they quietly reveled in the attentions of their sexy girlfriend. After it was over Leah stood up straighter and Emily turned off the vibrator. She walked over to Leah and gave them a quick kiss, then casually passed over the remote control.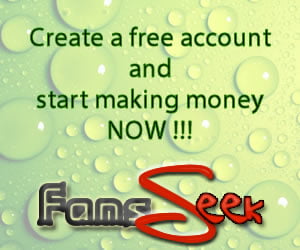 Leah felt warm and fuzzy for the rest of the shopping trip and was very happy to snuggle with Emily on the bus home. When they sat down together, Emily said, "So you've got a plan to return the favour?"
"Yes," replied Leah, "in the park if you're comfortable with that."
"Ooh, do you have a secluded spot in mind?"
"Yes I do, I just need some equipment from home."
"I'm looking forward to seeing what you have for me!"
"I picked up something new that I think you'll love."
"I can't wait!"
They quickly stopped at Leah and Molly's apartment, putting away the groceries and medications. Leah grabbed a yellow backpack and they headed out to the park.
The park was green and lush as they walked through the trees. Leah led the way down several trails into the trees until they reached a thick wall of bushes. A small opening led deeper into the bushes, and the two of them pushed their way through.
"I heard about this spot on Reddit," said Leah, "You're supposed to clap three times before entering the clearing to give anyone there a warning."
"Makes sense," Emily responded, "I've never done anything like this before so I don't know the etiquette."
Leah clapped three times, then after a moment pushed through into a small clearing. "I thought I'd fuck you here, if that's alright," they said.
Emily said, "Yes please! I want to see what you've got in that bag!"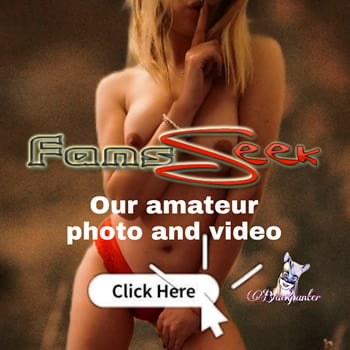 Leah took the backpack off and opened it up. They pulled out a medium-sized dildo with a rabbit vibe at one end for stimulating the clit during penetration.