"I haven't had a rabbit vibe in ages," Emily exclaimed, "but I remember they're really good!"
"Then get down on your hands and knees, cutie!"
Emily got down on the ground, arranging her short blue floral sundress so that Leah would have easy access to her pussy. They shifted her panties to the side to reveal it, slightly wet in anticipation.
Just to get things moving, Leah crouched down and licked Emily's clit. Emily let out an approving "Oooh" and wiggled around for a better angle. Emily felt Leah's tongue gently spread warmth across her pussy, and soon she was slick and ready.
Leah switched on the vibrator and smoothly inserted the dildo in Emily's pussy. First they buried it at full depth and just let the rabbit rest on her clit, eliciting some quiet moans of pleasure as the vibrations coursed through Emily's clit. When they were satisfied that Emily was turned on enough, Leah started to thrust the dildo gently.
As Leah fucked her, Emily felt sexy as hell. Fresh air, a secret spot, action under the clothes, and that electrifying rabbit vibe all excited her deeply. Each thrust sent a jolt of pleasure up her spine when the rabbit made contact, and she was hungry for more.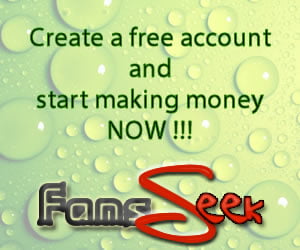 "Harder, harder," Emily cried out, and Leah delivered. The thrusts of the dildo became more and more insistent and Emily felt her elbows and knees become shaky.
"Oh fuck yeah I'm going to come," shouted Emily, heedless of the public setting, and then her climax washed over her. Leah could see her close her eyes and shake, but they did not stop fucking. They rode out the waves of Emily's orgasm, and when it was done they paused for just a second.
"Want more? I've got another setting," Leah asked.
"Yes, please, let me try it!"
"I think you'll like this," Leah said, and flipped a switch. A second vibrator in the shaft of the dildo joined the rabbit on the end, making Emily's whole pussy tingle.
"Oh yes," Emily said, "really rail me with that!"
Leah smiled and moved their arm around for greater leverage, then started thrusting lustily with the dildo. With each impact, Emily's thighs slapped and her belly bounced, her ample body absorbing the thrust. Soon she was moving her hips in sync with Leah's fucking and making small, constrained noises, mindful of their public exposure.
Emily rode the vibrations for a while, letting them fill her up with excitement. Soon, she was on the verge of orgasm again. The tension built in her legs and shoulders, getting ready for an explosive release. Leah reached up her dress and scratched her back, sending her over the edge. The intensity of the vibrations and Leah's continued scratching made Emily gasp and moan aloud.
Almost as soon as Emily's orgasm ended, a second one began. Then a third and a fourth, nearly making one continuous orgasm. She tried to keep quiet but failed, and moaned her pleasure into the green bushes surrounding the clearing. After the fourth orgasm, Emily said, "That's enough, I think!"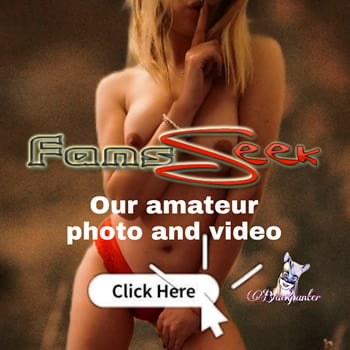 Leah stopped thrusting and switched the vibrator off. They carefully withdrew the dildo from Emily's body, wrapped it in a small towel, and put it away in the backpack. Emily rolled over and lay on the ground for a moment, recovering her strength after her thunderous climax. She said, "You've got to keep that thing around! I haven't come like that in ages."