Hello friends,
Hope you all liked reading the first part of the story. Thanks to those readers expecially who took time mail me their reviews and had a beautiful conversation on hangouts. Those who didn't read my first part here is the link She cheated her husband for look alike lover
Days after I returned from bhubneshwar to Hyderabad it was only cam sex between us or just phone sex. I was really missing her touch, her beautiful aroma and especially her cunt. I was left with nothing but masturbation seeing her on cam. It was tough for both of us and after marriage I developed more feelings for her. And if you want to know about pregnancy, we were unlucky we were not able to make through it. I came to know we didn't make it during the good days after her periods.
Pavithra though fulfilled her fantasy by marrying me she doesn't want to leave her husband. So we decided let us not get open in public and let the matter be secret among us for lifetime. Don't know what to answer, just got through with the flow and accepted for what she has to say. Being a virgin for long time and once you break the ice its too hard to control. I was really missing sex and even thought of finding a hooker. Nevertheless expressed my feelings to my baby pavithra and she really made me control my emotions and she used to help me with whatever possible ways she was able to.
Due to the pandemic schools were shut and her children are at home and her husband going through the regular shift which made our meeting impossible. Days were going on and one fine day I along with family went to meet our relatives at vizag. We stayed almost a week though. As I was working from home place of stay didn't matter me much. These days I missed camsex with her due to privacy issues. One fine day she said she is meeting her parents in rayagada. She said she was travelling alone with her children in bus. As rayagada was just 3 hours from vizag I thought to meet her anyhow this time. But being a village it would be very tough if someone gets through our relation in her village. Realising the situation I waited for the right time. And yes the day has come. She left her children at her grandparents house and she started returning to bhubneshwar. I told my parents that for new prohject work I need to visit hyderabd and I left from vizag heading towards rayagada.
I called her and said that im going to drop her in my car from rayagada to bhubneshwar. At afternoon 4 pm I started from vizag with my SUV and reached rayaga by 8 pm. Her bus was to start at 9 pm. I had my dinner and waited far from the bus station. As soon as she boarded the bus she called me and said she is in the bus. As I planned after 30 km of journey she got down from the bus near the next boarding point and there my princess entered my car. I wasn't able to control and lip locked her in the car only. I inserted my tongue deep in her mouth and I was licking her saliva. Her smell was so aromatic and I just can leave her lips. Women from Orissa and Bengal have a wonderful dressing style and grooming.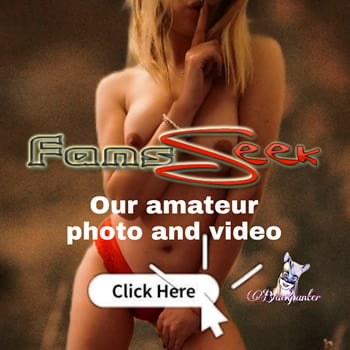 After 10 minutes of deep kiss we started her journey to bhubneshwar. And then the conversation begins –
Pavithra : mere pyaare pyaare pati. mujhe lagata hai ki tum mujhe is raat chhodane vaale nahin ho(my dear loving husband. I think you are not going to leave me this night)
Me : main tumhen kyon chhodoonga? mujhe apanee patnee ko chodane ka poora adhikaar hai
(why would I leave you? I have every right to fuck my wife)
Pavithra: theek hai mere pati tumhaare lie kuchh bhee (ok my husband. Anything for you)
Me : mujhe lagata hai ki aapakee yoni in dinon nahin chudee hai(I guess your vagina has not been fucked these days)
Pavithra : nahin. yah apane nae yuva pati kee intezaar kar rahee hai(No. It is waiting for her new young husband)
Me: main aapako agale 2 ghanton mein apanee 2 maheene kee chinta dikhaoonga(I will show you my 2 months of anxiety in next 2 hours)