Biggest fantasy ever.
1:
The beginning
All pictures are actually me, so please be gentle in the review 😉 💋
I couldn't believe it as I was reading the message from a couple that invited me over for drinks and a little private party.. The message was in response to my profile on Mixxxer that has been up forever without any interest. After all who wants a cross dresser? I've never had a guy and I'm so shy and scared I doubted I'd ever have anyone that could get me to actually meet since I want more than just a wham bam thank you man. I'd like to feel wanted and feel big arms around me all safe etc, the whole experience of being treated like I have always treated women.
I never thought it would happen but I received a message from a couple, well a wife anyway, it was a picture of a tiny girl with an ass I could bounce a quarter off, and another of a huge well groomed cock. Both of the sights I really wanted to eat. The message was brief, to the point, and bossy. I was immediately hard as a rock and had to relieve myself, which I did all over myself and took my time rubbing my fingers in it and slurping my cum off them while pondering weather I was going to take it seriously or not. .
The message said simply "cum over and watch a movie with us tonight bring your girly gear but leave it in your vehicle, wear a plug and shave yourself smooth and use plenty of lotion, I like my sluts soft 7pm don't be late.
The address was at the bottom along with…..
P.S. do not respond to this email, just follow your instructions bitch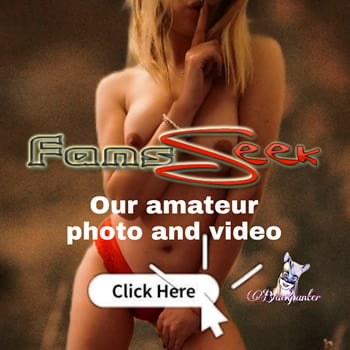 I arrived five minutes early and stared at the house for four minutes trying to not chicken out, finally I worked up the nerve to knock on the door. The woman that answered it was smiling and invited me inside as friendly as could be, she was short and had one of those average kind of looks about her like any ordinary house wife, not what I considered extremely beautiful but pretty, kinda soccer momish to me. She introduces her husband and pours me a drink, it was stiff lol she must have sensed my nervousness. She tells me to have a seat on the couch and they sit down next to me her in between me and her husband and we flip channels finally agreeing on some adultish skinemax flick. You know the type, B- rated soft core chick porn basically.
After everyone is relaxed and just watching a movie on the couch together they start making out and heavy petting right next to me!
I try and watch the movie but I can plainly see her rubbing his hard cockmeat through his pants and she catches me looking and grins. She looks at me and tells me to go get her a drink in a stern, demanding kind of voice that makes my knees a weak instant
When I come back his pants are undone and she's stroking him, his cock is way bigger than my useless limp thing. He looks over at me and smiles and raises an eyebrow a little, I'm embarrassed and red faced as I walk over to hand her her drink, she takes it and says " good boy, now come here and kneel. I comply without saying anything but I'm so nervous and excited at the same time I am definitely shaking visibly.
I just kneel in front of them and watch as she strokes and played with one of the nicest cocks I've ever seen in my life, or maybe it's just the fact that I'm so close to it and it's not on some screen I wish I could jump through, it's right there in her hand glistening with pre-cum I'm seriously salivating quite badly by this point. She just teases it slowly and I can tell it's driving him crazy as well.
"Do you want to be our sissy slave for the night?" She asks with the sexy kind of grin that comes from a confident woman that knows what she wants and knows the answer to her questions before she asks them. I nod my head yes slowly, I can't believe this is happening I've fantasized about this moment all my life, but I am so scared and nervous at the same time.