Hi to all the sexy readers down there.
To introduce myself I'm Raj a post graduate student of 23 living presently in Hyderabad. The story is about losing my virginity with my mature girlfriend. Wondering why did I say "Mature"? The goddess of this story is pavithra. She is an oriya lady married and having a son and daughter. Her age is 37 with 36-32-38 figure. Isnt it big enough to grab then with full hands!!
Lets get into the story. It all happened during the month of april when all are struck down wherever they are. Days were boring and I started adding friends on facebook. And then in may she accepted my friend request. It was very causal talks in the beginning and soon we began sharing our personals .
Pavithra has a boyfriend during her graduation days in 2006 where she stayed in Chennai with her parents. Unfortunately their parents rejected her decision and they moved back to Orissa. She was then married to a clerk working in C****a bank. She didn't have any contact of her ex boyfriend in Chennai and slowly after her marriage she was able to forget him.
One day in june she proposed me . I was so confused what to answer. She was explaning me how she fell in love with me. She said that I resemble to her ex boyfriend in Chennai. As she cannot connect to him anymore, she want to be with me. I asked her time to think of it. She was nice women with a hot charming figure as well. So I immediately accepted this baby doll. From then I used to call her baby and she used to call me Raj. She asked me to share my chest pics and I did it. She liked my abs workout body and expressed her feeling to hug me. Slowly we started moving into romantic talks from that day.
Couple of days later I requested her to send her boobs pic. She sent it without hesitation. And to explain they are brown tits with a centimeter sixed aerola which is black in colour. And the sexiest part of it was they were very stiff. I masturbated then and there seeing those pics. So I shared my anxiety towards meeting her. She thought for a while and asked me to visit her after vaccine arrives. I thought I cant wait much time so I thought of meeting her by going on special trains run by indian railways. She was bit hesitant as her husband is in home and its not possible to meet.
We waited for days and then arrives the good news that her husband is going for a 5 day business camp to his regional head office for finalization of records. Having known this good news I immediately booked a tatkal ticket on the date of her husbands departure. And the day has come. I arrived at bhubneshwar railway station . It was a 40 km journey from the station . I took a cab and checked in to a 4 star hotel with a walkable distance from her house.
I informed her of my arrival and she was also equally more anxious to meet me. As her little kids are staying at home she cant come out leaving then so we planned to meet at her place only during midnight. It was 10pm she called me and said that her kids are sleeping and I can come home. I slowly entered her home through the kitchen door open for me so that I don't get caught. She welcomed me with a tight hug and I can still remember her big tight boobs were touching hard to my chest. She kissed me all over my face and said love you raj. I kissed her on her lips and said love you too baby.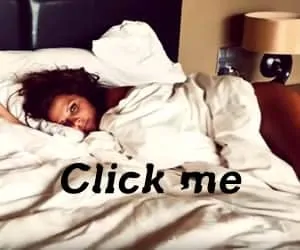 She was wearing a marron colour sareewith gold lining . She was looking damn sexy . She was wearing her saree below her navel and her belly button looked like a diamond on a golden ring. She was wearing red colour lipstick which made her lips so juicy. My dick was hard already and it was trying to push out of my jeans. My dick is almost 6 inch which can easily make any girl cum hard.
I was scanning her top to bottom. She looked like a kama devatha for me. I went and hugged her tight and started kissing her neck
Pavithra: Wait raj we have more time. First let me feed you with my food.
Me: Baby I don't want to eat anything now. I want to eat you and drink your love juice.
Pavithra: Haha okay baby. We have full night with us for it. Lets eat dinner together.
I said okay and we were having dinner. She was feeding me with her hands and I did the same to her. I was licking her fingers and eating her food. She used to moan a bit when I licked her finger and bite then sometimes. After food I was ready to enjoy her beautiful body.
Me: Baby I cant wait anymore . Shall we begin?
Pavithra: Yes raj but before that I have one wish from you.
Me: Yes baby sure anything for you.
Pavithra: She removed her mangalsutra and gave it to me. She said she want to marry me .
Me: I was bit shocked. But without hesitation I tied knot to her and we became husband and wife.
She took my blessings and now I lifted her in my hands and took her towards the bedroom. She was having a beautiful aroma. I was waiting to lose my virginity for many days. And the time has come. I pulled her hair and started kissing her red juicy lips. She was having that oriya smell. Oh my god it was so romantic. I kissed many girls but this lady has special taste. Her saliva was sweet. I started to press her stiff boobs on top of her saree. She was moaning aahhh mmm haa yaaa ahh mmm. I liplocked tight so that she cant make noise.
I moved down to her legs and started licking her toes. She was having some tickling feeling when I was doing that. With her saree on I slowly lifted her saree near her legs and licked her legs. There were a few hairs as well and I reached her thighs. Have you guys ever smelled the smell of a women in the gap between her body and thighs. Try it once its more aromatic than pussy smell. I opened the thread of petticoat and their lies the treasure in the forest. She was having black pussy with medium hairs and her pussy lips were pink in colour. I licked her outer walls of pussy while pushing a finger in her pink hole.
She left out a loud moan as I entered my finger deep in her pussy. Her pussy was wet and started leaking. I instered my tounge in the gap and that cum tasted like salt but it was so tasty to lick. She was unable to wait more and asked me to fuck her.
Pavithra: Aao raj apne beevee ko chod ( Come raj, fuck your wife)
Pavithra: main ab aur intajaar nahin kar sakata ( i cant wait anymore)
Me: Aur thoda intajaar karo beevee. main tumhen asalee khushee dikhaata hoon( Please wait some more time. I will show you the real pleasure)
I pulled her wedding saree in one go and there lies my beautiful slut wife and girlfriend only in her golden yellow blouse. I opened her hooks with my teeth and her two melons pumped out and when the last hook was open. I was not able to take them in my mouth. They were real big. She looked like a real milf. I undressed myself and my 6 inch monster was out ready to dig the glorious hole. She was shocked to see the width of it and said aapka lund mere pati ke se bahut lamba hei.( Your dick is wider than my husbands). I stood near her mouth and she took it in her and was sucking like a pro. She licked from the balls to the tip of my cock. I then chanded to 69 position and we were licking each others manhood and womenhood. With double pleasure i.e blowjob and me licking her pussy , I was not able to control and cummed in her mouth. She drank each and every drop of it . I was still very hard even after ejaculation .
I positioned her in missionary position and inserted my dick with full force. As it was a used pussy my forehead of dick went inside so easily. Due to the width of my dick it was hard to push further.She applied some oil to my dick and this time I pushed it with full force. She moaned really high aaaaahhhhh. She said to remove and tears started rolling down her eyes. Without any motion I kept my dick inside her and stayed in that position. I kissed her face and lips and made her lose her pain. Then she signaled me she was ready and then I started pushing in and out. she was moaning ooooh ahh slow slow ahh umm umm. Fuck me hard raj fuck your wife.

Pages: 1 - 2