Hello friends this is praveen from tirupathi. Nenu btech final year chaduvutunannu adii kuda oka famous engineering college loo.Nenu epatikii varakuu nalagaru 4aunty tho baga enjoy chesanu.
Naa modda size 6.2 inches.Ee real story loo naki dating app loo parichayam ayyina aunty ni ela denganoo metho share chesukuntunanu. Enka story loki vasthai aunty peru joshna sizes 34-32-38 chala sexy ga untadii..
First Nenu fair and handsome. Na height 6 feett, and na modda size 6.2 inches. Naku sex antey baga estam and naku aunties antey, antey challa estam. Baga cooperate chesatharu kada.
Ammailu and girls and separate ladies or rich girls or aunties evariyina sari, safety first na dagira. Sex chat and sex cheyalani anukuntey naku any time, messages cheyandi.
Full safe. Na mail id, and na hangouts id kinda undhi. And boys evaru, ammailu numbers and details adagavaddu. Meeru adigina, nenu ivvanu. Mi time waste.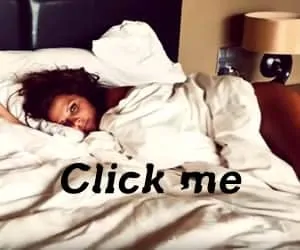 Inka story loki, velladamu. Nenu quack quack dating app, okkati use chesuthuna. Dani lo okka aunty, name Swathi, from Vijayawada.
Thanu beautician, aunty age 31. Fair ga baguntadiii. Thana size, 38 boobs, 34, 36. Thana puku, super ga vuntadi. Pink color and white color tho, super.
Dating app lo connect, ayimu thana kosam, antha chepindi. Valla marriage ayii, four years ayindi antaaa.
Thana husband epudu busy ga vuntaru antaaa, thana tho time spend cheyadu antaa. Thana ki sex korikalu ekkuva ani chepindi.
Numbers exchange chesukunamu, chatting chesukunamu. Apudu apudu fingering chesukuntanu ani chepindi. Na modda pic send cheyamantey chesanu, baga nachindi annadi.
Few weeks tharuvathaa, meet avudaniki chance dorikindi. Valla husband out of station vellathadu, five days ki, nannu ramani chepindi.
Nenu Vijayawada vellanu. Thana husband vellipoyaru ani chepina, tharuvathaa.
Nenu valla intiki vellanu, bell kottanu, door open chesindi. Thanu saree lo undi. Super ga undi. Nannu hug chesukoni, kiss chesindi.
Nenu deep lip kiss chesii, thana nadumu meeda press chesii, tharuvathaa na gudha ni press chesanu. Thanu velli, fresh up avu annadi,
Thana ni ramani anna. Thanu nu vellu nenu vasathanu ani annadi. Nenu vellina tharuvathaa, thanu towel kottukoni, vachindii.
Chudadaniki, super ga, sexy ga undi. Thanu vachina tharuvathaa nenu thana ni kiss chesuthu, thana towel thesii. Thana boobs press chesuthuna.
Thanu na modda pattukoni, hand job chusuthundi, nenu thanu puku ni rub chesuthuna. Ten mins allagaa chesukunamu.
Next tub lo water half fill chesi, thanu tub lo padukundi. Nenu tub lo kuchuna. Thana pink color puku meeda water posiii, puku ni rub chesuthuna.
Thanaki mood vachii, thana boobs thaney press chesukuntundi. Nenu puku meeda water yesuthu, thana puku lo finger petti, fingering chesanu, two fingers tho.
Next allagaa thana puku ni nakanu, naluka tho. 5 mins ki thanu out ayindi. Nenu water tho puku clean chesanu.
Nenu tub payina kuchuna. Thanu doggy style lo na modda ni, notilo pettukoni, blowjob chesindi. Bagaa blowjob chesindi.
15 mins varuku blowjob chesindi. Nenu thana boobs press chesanu. Naku out ayindi. Thana notilo, thanu mouth clean chesukondi.
Inkaaa lechii, thanu naku soap rasindi. Bath chesina tharuvathaa, bedroom loki, vachi, thana ni kiss chesuthuna. Thanu breakfast ayina, tharuvathaa start chedam ani annadi.
Breakfast ayina tharuvathaa, bedroom loki vellam. Thana nighty thesisanu. Bed meeda thana ni padukobetti, kiss chesuthu, boobs press chesanu.
5 mins allagaa deep kiss. Next thana boobs ni notilo pettukoni, suck chesuthu, boob press chesanu, few minutes.
Tharuvathaa thana puku ni rub chesanu. Tharuvathaa middle finger tho, thana puku lo pettanu. Apudey ki wet ga undi. Thana puku, kuchum sepu fingering chesuthu, thana boobs ni suck chesanu.
Thanu full ga sounds chusuthundi. Haahahahaa hahhahaha abbbbbbabbabaaa abbbbbbbbbbaaaaaaa antu, bagaa muluguthundi.
Thanu please fuck me ani, antuthundi. Inka endhuku waiting ani, thana legs separate chesii, thana puku meeda, na modda tho, rub chesuthu,
Na modda ki condom yesukoni, thana puku lo pettanu. Tight ga undi. Nenu ni puku tight ga undi ani adigithey.
Thanu emoo, na mogudu nannu fuck cheyadu. Epudu out of station lo unatadu, ani chepindi. Thanu thana legs, na nadumu meeda yesindi.
Nenu boobs suck chesuthu, thana ni denguthunaa, thanu bagaa enjoy chesuthundi, mood ekkuva ayi.
Thanu fast ga breathing thesukuntu, nannu kiss chusuthundi. Apudu naku ardamu ayindi. Thanu bagaa karuvu and korikalu ekkuva ani.
Thana 20 mins fast ga dengii, nenu out chesukunaa, thanu 2 times out chesukundi. Thanu natho nu bagaa fuck chesavu, i'm happy ani anndi.
Nenu inkaaa manaki 4 days time undi baby, ninnu baga sukha pedathanu, ani chepanu.
15 mins mataladukuntu, kiss chesukuntu, boobs press chesuthu, suck chesuthuna. Tharuvathaa na modda lechidni.
Thana ni doggy style paduko petti, thana puku lo fingers petti. Fingering chesuthu, boobs press chesuthuna.
Thanu muluguthu, sounds chesuthu, enjoy chusuthundi. Nenu thana puku lo na modda petti, thana gudha meeda rendu hands yesii, press chesuthu, thana ni denguthuna,
Thanu full sounds chusuthundi. Abbabaa ammma haaaa hahha. Hahahaa aaaahhaaaaa hahaha haha hahah hahahhah ahaha hahahh ani gatiga sounds chusuthundi.
Thana gudha meeda koduthu, thana boobs madhaya lo press chesuthu. Thana puku fast ga 30 mins denganu, iddharu allagaa 30mins padukoni poyamu,
Allagaa 4 days full ga day and night, bagaa enjoy chesamu, bathroom lo kalisi sanamu chesamu.
Kitchen lo vegetable cut chesinapudu denganu. Cook chesuthunapudu denganu. Dining table meeda paduko petti denganu.
Sofa meeda denganu. Thana ni baga dengi, sukha pettanu, thanu last ga deep kiss petti, thank you ani chepindi, nenu vachisanu. Apudu apudu messages chusuthundi, mali meet ayii chance raledu.
Meeru andharu baga enjoy chesaru ani, anukutuna.
Meku naa story nachitaii like cheyandii and comment cheyandii. Especially mana tirupathi aunties and girls nenu chala privacy nii maintain chestanu. Manam chala secret ga relationship loo undii baga enjoy chedamuu.
Tirupati aunties and girls naku gmail (or)hangouts cheyandii naa gmail:[email protected] Nenu mee comment kosam wait chestunannu. Friends nenu chala privacy nii maintain chestanuu. Thank you friend for reading my story. Naa gmail [email protected] And see you byeee!!!