Hello everyone i am mr. Roh this is my first story so please ignore if you find some mistakes. This is a sci-fi story so imagine your self in the story. Lets dive right into the story
This is the year 2187. We have colonized mars and going to mars has become quite common.About me i am scientist and astronaut in a private space agency called BORN space center .Our organization has decided to send men to proximaB which is earth like planet on nearest star to our solar system this is a risky project so this was assigned to skilled team and i am one of them. In my crew they were 3 women and 2 men and we are started training for our mission.
We set up a base on moon for the training so our crew got shifted to moon and started training their. We took training in a zero gravity simulator we were assigned special simulators single simulators and group simulators.First day of training i saw a girl who is incharge of the simulator she was so pretty, she has perfect figure which is 36d-26-38 she has a busty ass which will drive you crazy to spank it, her name is suzy.I started flirting with her from that day on the 3rd day of training i went near the simulator had a lil chat with suzy i dropped a epad(nano electronic device) off the table accidentally, she bent to pick it up as she bent down her clevage was clearly visible i got a instant boner she also noticed it while picking up her epad and gave a naughty smile, I went inside the simulator I couldn't control myself so I took my dick out and started masturbating in the simulator while floating in, suzy saw me through cam Which was installed inside the simulator and she couldn't control herself after seeing my 7 inch cock she kept that simulator in automatic mode and turned off the camera and instantly dived into the simulator and came near me she was looking at my dick with lust filled eyes I flew near her and pulled her towards me and started kissing on her lips and I was playing with her tongue our silava is getting exachanged . As we were trained astronauts we are balancing our bodies in the zero gravity and enjoying the moment.
Suzy garbed my rock hard dick and started moving my dick's foreskin up and down i asked her to stop and I moved up in the chamber and held some handles which were right above so that i can stay still at one place suzy dived down and she activated her magnetic shoes which can stick at one place that chamber was in a perfect size such that her mouth was exactly near my dick she took my dick in her warm mouth I pushed my dick in her mouth and she started sucking it.Slurp slurp sounds are getting echoed in the simulator and I was loving that sounds which were making me more exited. With one hand I held her hair and started pushing my dick deep inside her mouth she started chocking after a min she tapped my thighs so I left her and let her breath.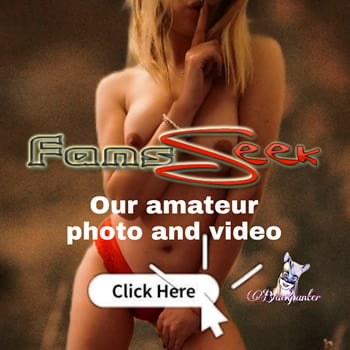 She looked up and said "That was crazy I loved it I haven't done anything like this before". I looked down and said mhmm then i will not make you wait more for my next move. I pulled my self up she lifted her head up totally this was like my dick was exactly at 90 degrees in her mouth as she can hold my full dick easily, i've inserted my full dick in her mouth and started doing pull-ups where my dick was in her mouth and i started fucking her mouth and deepthroating i was pulling my self up and down to fuck her mouth i am not letting her breath she tapped on my legs after 3 mins as she couldn't control because she was choking heavily.