Please read part 1. Polyamory … This is a true story
John, Carol and I (Dick) had just had sex for the first time. We were in lust. I could have been jealous, but instead I was very happy. Carol still looked apprehensive. She had just fucked John while we were all in the same bed. I took her in my arms and told how much I loved her and how happy I was that we had done it.
After we had all calmed down, we spent a few moments looking at each others naked bodies. We had a smiling three way sticky hug. None of us were embarrassed. We all had crazy grins on our faces.
We stayed naked all day. That day we had sex over and over in numerous combinations. I fucked Carol then John fucked her cum filled cunt. I felt and sucked my first cock. I had my cock sucked by a man for the first time. I fucked Carol from behind while she sucked John's cock. We formed a daisy chain where I sucked Carol and Carol sucked John and John sucked me. At the center of all our sexual attention was Carol. We caressed and probed her naked body and she loved all the sex and attention. Carol's breasts were bright red from all the sucking and caressing and her cunt was gaping with cum.
We remained in our sexual frenzy for months. We bought a king size bed for our romping. Carol would sometimes use a vibrator and small dildo and put on a show for John and I and would make herself come. When she did that John and I would kneel over her and stroke our cocks or each others cock. We would come all over Carol and each other. Often John and I would lick the cum off of Carol. Our sex was frequent and loud.
We were insatiable, like we had never had sex before. We were naked all the time. Carol became obsessed with our cocks, hands and mouths. We would get in a 69 with Carol on top and while she sucked cock one of us would get behind her and fuck her. Whoever was on the bottom would lick her cunt while she was being fucked. Carol could fit both cocks in her mouth and she would suck us off until we both came in her mouth.
Two things I discovered about myself. I loved to watch John and Carol have sex and that I had some bisexual tendencies.
We were also falling in love, the three of us. We made up marriage like ceremonies for our threesome. We held hands and gave random hugs. We were always rubbing up against each other.
We continued to have sex multiple times a day. Sometimes we didn't make it to the bedroom. Carol would kneel down and take John's cock out and I would get behind her, push aside her underwear. John would cum in her mouth. I would cum in her cunt and she would cum on my cock. We'd then share the cum in Carol's mouth.
We all loved to go out dancing.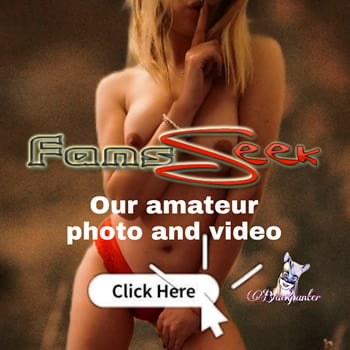 to be continued Polyamory 3