My wife and I met at work. She, Carol, was stunning and adventurous. She was also an exhibitionist. She wore ultra short skirts, see through blouses and flashed everyone. We worked in a large technical company. The people there were smart and unconventional.
One summer there was a game at work where a single man would take a married woman to lunch.
Carol went to lunch with a handsome young man, John. That led to some dirty sex talk. I would whisper to her "Would you like to fuck him, can I watch". That got us both aroused and we would have wild sex.
Carol invited John to dinner at our place. She wore a gauze transparent blouse tied at the neck and waist with a thin strap her back completely bare. Her breasts were on display and her nipples were erect. During the evening she would keep touching him and lean on him. I showed him some erotic pictures I had taken of Carol.
When he went home Carol and I attacked each other. We had wild sex and I kept up the dirty talk about her fucking him. She would moan "Fuck meee, watch meee".
We started seeing John regularly. When we would go to his apartment after work Carol would tell him she didn't want to get her work clothes wrinkled. John lent her a T shirt, which she wore as a very short cover. She sat on the couch with her legs tucked under her and her knees spread apart. We could see her sexy underpants. We sat around making small talk and drinking wine and smoking pot. John had a stuffed dachshund and Carol would move it suggestively between her legs.
Soon the three of us were doing everything together. We would go dancing, to restaurants and movies. When we went dancing Carol would cling to John, put her arms around his neck and grind her cunt against his leg. When they came off the floor his pants were tented with an erection. When we were along I'd whisper to "I'd like to watch you fuck him or would you like to fuck both of ?".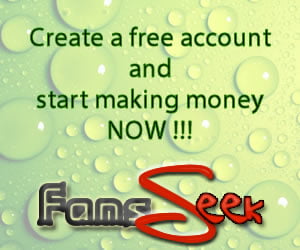 One night we stayed very late. Carol as usual, had the T shirt on and by this time had her bra off, nipples poking out.
I said it's late let's all go to bed. We went into his bedroom and got on the bed. Carol was between us. I turned to her and said "Go ahead kiss him. You know you want to."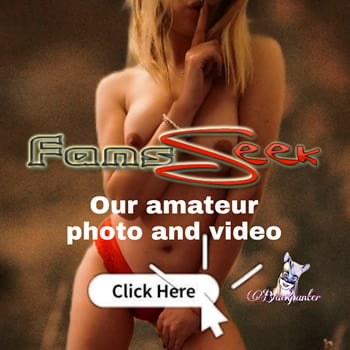 Carol rolled over and gave him a passionate kiss and was rubbing her body all over him. She then turned to me and gave me a passionate, tongue twirling kiss. I pulled her T shirt over her head. Her body was so beautiful, breasts flush with desire and her nipples erect.
John and I quickly undressed. John was a handsome man with a strong thin body. His cock was long and thin and was standing straight up.
John and I were at her side. We each started caressing her. We ran our hands all over her body. John started finger fucking her and I could hear her wetness and smell her sexual aroma. She rolled over on her side and rubbed her body on him and started humping him. He responded by sucking her tits and started kissing down her body. When he reached her cunt I covered her mouth with kisses and tongue. She moaned into my mouth.