Hello friends, my name is Avi. I am from Hyderabadand i am writing my first sex story here. I have read many sex stories on many websites. But, I like this website as I find stories written here are more original and not fake. So friends, I will not bore you much and come direct to story. I work in software company in Hyderabad. I well built and I am a gym fit guy, so stamina is long. My dick is 8 inch long. I had a lady boss. Her name was Neha. I am changing name here for security reasons. She was so hot and very sexy. Any male can lose his control over his dick seeing her.
Same happened with me, when i saw her first time. My dick was so hard and i was so horny as I wanted to fuck her instantly. But, I had controlled myself and stopped myself. I had adjusted my dick. Neha was super hottie and her figure was 36 – 28 – 34 and her butts was rounded and well shaped. Her ass dance, when she walk. I am sure, dick leaked seeing her ass. I was in the same line friends.
I wanted to fuck her and starred her with thirsty eyes. But, i was scared and can't say anything as she was my boss. One day, she called me up and said – you have to do my work. I said – ok. She asked me to come to down to her farm house in evening. She said – she have a party in evening in her farm house. I said – ok.
I had reached to her farmhouse in evening. I saw, there were 4 ladies. All were between 28 – 30 years old. My boss was also with them. She introduced me with everyone. They all were seeing me as they were going to hunt me. I felt strange and i asked Neha – such a small party? Only 5 people? She smiled and said – why? Do you have any problem? I said – no no. Not at all. I just asked.
We started drinking and i made drink for everyone. We started dancing. All ladies were dancing with me. They were doing close dance with me. I was feeling that i was a call boy and they were treating me same.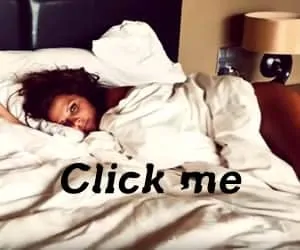 It was already 12:30 mid night. I asked Neha – Mam, may i go now? One of Neha friend came close to me. Her name was Zoya. She said – you are going so soon? Party just started. Stay with us, Spend some time with us. She caught my hand. I felt something strange.
I understood their intention. I was guessing that they will rape me. Then, they said – you can stay here. and showed me a room. I said ok and went from there. I had changed my clothes. Suddenly Neha knocked the door and came inside. She said – hmm… you look good, work good. Now, if you want promotion this year. You have to satisfy all of us.
I was saying no to her but she was forcing me. She was kissing me. By now, i was horny. I took her face in my hands and was kissing too. Hmmm… what a sexy lad friends. We both were doing french kiss. Neha was so hot and kiss me awesome. I was also supporting her.
I didn't delay anymore and removed her top. Wow friends.. what a sexy boobs… I had lost my control and torn her bra and put my mouth on her boobs. I was suck her boobs wildly. I was also biting her boobs ahaha ahaha… She was moaning in plasure ahah ahah… ahahah… fuck me… Neha had no control over herself.
I had removed her skirt and panty too. Her pussy was very wet. I was about to get nude. Her two friends also came in my room and said – oh… party is on and we all laughed loudly. They all caught me and tied up on bed. They all were nude now and they kept their pussy on my mouth. I licked and sucked every one pussy for half an hour. Neha friend Zoya had done pee on me too. I had drunken all all pee. Now, they all were ready to get fucked.
They had made me naked. My hand went to Neha pussy. I asked – your pussy is very tight. Why? She siad – fuck it. Make it loose. I sat and started fucking them one by one. I fucked Neha first. I put my dick on Neha pussy and stroked hard. She was shouting loudly. My entire dick was inside her pussy in very first shot. I was pushing my dick hard and very fast. She was moaning i pleasure. I was saying… you are so sexy. I wanted to fuck you since long.
Neha was saying – yes dear… fuck me hard. That why i have called you here. I know.. you wanted to fuck me. ahah ahaha hahah hahah yes hahaha…. ahahah… fuck me. fuck me hard. yes… fuck you boss today… fuck me like a call girl… fuck me like a prostitute baby… aahah ahaha… your dick is big… I love it… yeyyeyey… fuck me… She got cum. She had fallen one side.
Her other friends were starring me fucking Neha so wild. I went to her and she asked me to fuck her asshole. I pushed my dick in her asshole and i had cum inside her asshole. She put her finger inside her asshole and got my cum and licked her finger. She had taken my all cum in her mouth. She was dirty and so wild. My dick was hard again seeing her. I started fucking her asshole again. I was in love with her ass… what a sexy asshole, she has! I was about to cum again. I kept my dick on Neha mouth and dropped my all cum on her mouth. She had drunken my all cum.
I had fucked 2 ladies but there were 2 more. Their pussy was very wet now and they were so horny by now. They wanted to fuck now. They were scratching my body. I pushed them on my dick and said to suck it hard. I asked them to make it erected and hard. I asked from two but all fucked started sucking my dick. I was having sex first time but I was enjoying it.
My dick was hard in half an hour and i was now ready to fuck other two now. I started fuck one lady, she started abusing me. Yu mother fucker… fuck me hard… make me your randi today… fuck me…
She was saying – Neha… He is awesome… Why you didn't get him before… ahah ahah… ahahahh fuck me hhahah… fuck…. What a big dick… yes yes…. fuck me.
Then, i had fucked all of them whole night. They all were fully satisfied and we all slept in one bed, all nude and naked. When i got up in morning, Neha gave me 10000 rupees and said – you are our permanent call boy and we will call u whenever we want. You have to come. I said – ok.
This incident made crazy for sex. I had been so long to fuck Neha and her friend. I was also not aware, when will they call me. There was 18 years old girl in our society. I was crazy for her and wanted to fuck her. I started being close to her and proposed her. She agreed and one day, I called her to my flat. She was really awesome hot. I was so lucky that i was getting beautiful Indian girls and Indian women for fucking.
I had seen Zoya picture in her mobile phone. I asked – who is she? She was her mother. I was happy that she was my boss friend's daughter. I was thinking about fucking Zoya and her daughter fucking together. We were alone in my flat and i was talking with love. She was ok now.
I went close to her and was kissing her. I kissed on her body and started playing with her clothes. She was horny by now and I came over her. She was leaked and her pussy was wet. She was teen and got scared. But i Ignored started fucking her.
She was crying but I ignored her and didn't stop. I was fucking her wild. She was crying with pain but after sometime, she was relaxed and was enjoy sex with me. I had dropped my cum on her pussy and been satisfied. I also met with Zoya and now I use to fuck both mother and daughter whenever I want.
Pages: 1 - 2