Godmother.
Fantasy #1
All right I am back…YJ.
First let get the background of the fantasy. My family is pretty wealth and my parents frequently not at home…so I was left alone at home all the time with maids…2 in fact. Since I was very young that time… and getting less attention on love……therefore my mom agreed that her friend which is quite close, to be my godmother (like foster parent). Well it started when her friends came to visit her a couple of times… and my godmother somehow like me very much…. that's how it goes. Alright, my godmother is kind of large person…she in fact slightly taller than mom. Her hair is curly as I recalled…and nice body. Oh… her age was about mid 40 at that time… and married to a Dato'. She had one son who in oversea studying. So you see that she have plenty of time and looking forward to hang around with kids. That's how I came in the context. I often call her Datin(mrs…for Dato').
So Datin was my childhood fantasy… she always came to my house …hugged me…play with me….brought me out………making her was the lady I love. Certain times we had a few sexual contacts which I will explain it soon. It was she who introduced me women body attractions and sexual fantasy.
Ok………….here is the fantasy.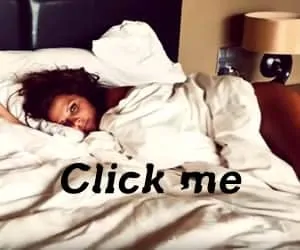 Well… let's start with the first time I felt sexual attraction for her. It begins after a few visits on me by Datin. That day, it was raining
heavily……and she came in the afternoon. She was soaked……and wet when I opened the door for her. Well her driver had dropped her down outside so she got caught the rain.
"Sweetie, can get Datin a towel,please"
I quickly rushed to my room to get a towel for her. By the moment I got it.. I found Datin was at my door. At the time Datin was wearing a white blouse and a brown pant…… which all of her clothes are wet. So you could see her bra through her blouse…sticking.
"Thank you,sweetie." She took the towel and wipe her face, hair……then what next was shocking when she removed her blouse and her pant.So there she was naked with only her white laced bra and panties. At that moment I stared soo long at her…I think she knew about it. In the mean time while waiting her clothes dry up…she started playing with me…ohh my models…which I was so into it that I forgot I was next to a half naked women in my room. Well…the thing was nothing really happened that day.
So it goes…
Until…my parents held a New Year party at our house…cocktail party…mostly adults attended..therefore it was pretty bored cause I was the only kid there. As the result, I went back to my room and decided to head the bed early. So I took a shower.
When I about dry myself… Datin came into my bathroom…ohh I didn't locked the door cause it was my personal bathroom.
"Opps…I am sorry sweetie… I got to pee…if you don't mind" she said…when looking
up and down my naked body.
Then she added… "Look's like my godson it becoming a young man"
Of course she meant my penis which was about 4'inches…with some hairs around
it.
The truth was I blushed and shocked too. All I could do was standing still and
looking at her struggling to unzipped her gown down.
Suddenly Datin asked… "Be a sweetie…will you unzipped my dress?"
I know it came at sudden…but I was brave at the time and slowly moved toward her back and unzipped the gown. There she was with her bra and panties…
This time I got further…she removed her panties and sat on the toilet bowl..peeing. As you can guess I was directly stood in font of her… looking at her dark patches of bush.(Hell I didn't know what it was at the time…but truthly it was amazing).Ohh…my penis did jump up…to 5'inches and guess what, Datin indeed stared at it..and smiled.
After she was done… I did help to put her gown on and before she leave……she kissed my cheek saying…
"It will be our little secret ok, sweetie. Thank you for your compliment" implying that she is giving me a hard on…and with a sudden she grabbed my penis a while before she left.
I was stunned and recalling back what was happened made felt into the interest of women…further Datin of course.
Couple of days passed by…and one afternoon,right after school…… Datin came to pick me up at school. She was driving then..Mercedes. So I sat next to her. To my attention, she was wearing miniskirt and a silk blouse. What caught me was her miniskirt was pulled high up to her thighs…I could saw partial panties of her. It was yellow in color. Man… my penis just sprang into life..hard poking in my school uniform. As for Datin she acted like nothing…
"Mind joining Datin for lunch..uh…sweatie?" she asked while driving
"Sweetie…"
"Honey…."
"Uh…oh yah…fine with me…"replying her without any attention.
In the whole time… I just peep and trying to hide my hard on.
Finally we reached The Ship restaurant. We ordered something and talked about my days at school. Nothing about the incident of bathroom was mentioned. What's next was quite unpredicted…when in the middle of the lunch…I felt something was touching my thighs. It was Datin leg…as the atmosphere in Ship was dark…so no one really noticed it. As Datin talks…her leg slowly massaged my thigh then my penis…man I was hot…and hard again. All I could do is reduced my moment as she did that. Slowly her legs moved up and down… and sometimes in circular movement.
Again and again…she did that…she smiled.
Finally she presses my penis end with her toes.
Now I was excited…and feeling strange too…finally I burst into orgasm…… Though I know it was sexual. After that we had to take off early since I got my underwear full of cum. That was the end of that day.
After a week… I got even better news… Datin had invited me to stay with her when her husband was away for official business…oversea. She told my mom that it was nice for me to accompany her when she was alone… as I expected mom agreed cause she was seldom at home.
So I was sent to Datin house during the night after dinner by my dad since he is heading back to the office. As for Datin, she was excited to see me………so am I.I was hoping she would wear something sexy for me…but to my surprise…she didn't…just plain T-shirt and short. Well at least she greeted me with a kiss on the cheek. Further disappointment was she brought me to the guest room… and unpacked my bag. She told me that it will be fine for me and if anything I need her room was across mine. Later…the event got usual…watching movie and goodnight kiss.
After an hour or two…I was awaken by the thunder..it was storm out there. Well since I felt a bit thirsty…so I headed to the kitchen. I admitted that I was a bit afraid of darkness…since still young… as I was drinking my water…suddenly Datin appeared behind me…it really frightened me. So I to cry…Datin tried to hug me closer to her then.
"It's alright sweet heart…it's me..ok.."
Still crying… she.. "Why don't you sleep with me..tonight ok."
Still hugging her…I look up at her and nodded.
It was that time I realized that she was wearing a pink baby doll. It was transparent and I could see her naked body then.
The next thing,I knew was…I was in her bedroom…her bed was huge…and satin sheet covering all around her bed…(I found out it was blue in color…later).Then she cuddled with me…and kept stroking my hair. As I turned toward her..facing each other… her breasts were right in front of my face. It was dark but her areolas were not large. Without thinking..I just went closer and sucker her right nipple through her baby doll.

Pages: 1 - 2