Hi Friends, Sharing Real Sex Experience (Except for some part) happened to me with neighbour Aunt, In this series, I'll explain how it all started.
Let me explain about the heroine of this story, Jennifer was 27 when this happened, She is Dusky queen and Oh My God those BOOBS are the biggest ones I have seen in my real life except in porn , after sex when I asked she told it was 42D , she was little chubby . So how did I ended up so lucky to fuck her brains out , Keep Reading to find out.
Are you ready to get into the story, Let's get into the ride, It all started when I was 3 years old , Not what you think my dear readers, That's when her family moved into our opposite home (It was actually a 3 home gated compound, Her family owned one home there), She was 11 then and mother will say, say she loved me so much as a child and always spend time with the child me, Maybe I also played with her , in a Good way because hormones never kicked in so no sexual feelings.
After eight years when I was 11, She eloped with her lover to get married by dropping her studies, Her parents never approved of him and was unhappy, They changed home to new town even though the home opposite to our home was their own home, Due to her daughter eloped they were ashamed to stay there so they changed home. I missed her but accepted and moved on.
When I was 19, I was in college and one day evening after college mother told me "Jennifer came to our opposite home with her husband", And I rushed to see her before she could complete the sentence, in their home her parents and her hubby was fighting seriously about something, By hearing their conversation I could see that the parents don't like the guy and to my surprise, she came home with 2 kids (one 3-year-old and one baby) and tears were in her eyes, I couldn't bear to see her cry, other neighbours were gossiping that the parents came to sell the home and by knowing this her hubby came to register this home to his name as he married their only daughter.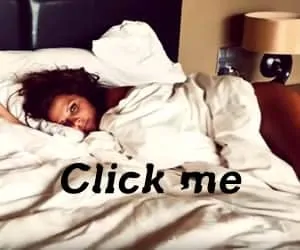 Actually before this scene I never seen him , He's lean but strong well built , I'd never mess with a guy like that , when I listened to neighbours gossip they told he was working on lathe (Using hammer and tools to bend metal to make gate) , and after some time her father and hubby started to hit each other , We neighbours started to separate them , and I took hold of her husband and started to tell Bro please stay calm he tried to push me away as he was so strong I was pushed and that's when it happened , MY CHEEK RUBBED AGAINST JENNIFER'S LEFT BOOB , I could still feel her nipple in my cheek from that moment.
After a moment I came into my senses, Jenny (I gave her this nickname after our first sex chat) noticed this and was in no mood to response/reply, she then starts to hold her hubby herself, after she started to hold he cooled down somehow and her father told you couple can stay here, and That's it. He told and went away with her mother. It was not the reunion I was hoping for us to have but still felt so happy that I can see her every day. We neighbours split into 2 groups and was talking with Hubby and father.
I still didn't know she remembered me and we were never in a situation to talk privately. But she looked at me and from that look I got , I thought OK she remembers.
The Next Day , When I got ready for college , She was talking with my mother outside home about something and we both shared a smile and I went to college , and we talked for about a month to get back the old memories. In this month I could see the couple were fighting almost every day and sometimes he hit her and I could see some marks near her neck and feet, I clearly got she's in an abusive relationship and her sons were her only happiness.
As she was working as a tailor she gets ladies as clients and two of clients stitching was long pending and as dress was more she wanted someone to sit back in her scooty to hold the bags. As it was Saturday I was on leave but her husband was working, so she asked for my help and my mother said okay. She was wearing churidar.
I had both bags in both hands and I sat in the back. After reaching the first client one bag was delivered , and while travelling to the second client's home the road was rough and on a speed breaker, she never slowed down so for balance I put a hand on her hip. Her whole body shivered for a moment, As the road was not good, my penis poked her ass and I got back, But after some poking penis got hard, but I was afraid to poke her ass with the penis , but kept my hand in her bare waist. She looked sexy from the back view.
After second delivery, we got to go by the same road to home, this time she said she'll sit back and asked me to drive, Think she got the point that I never took my hand from her waist. I was disappointed, but soon that ride turned out to be more pleasurable than the ride before. Because a 42D boob size hottie is going to sit after me in scooty and I was driving. What more could a Teen Guy ask for foreplay?
She sat after me with both legs on either side of scooty as she got to carry a new dress in a big bag for the next batch of stitching. so one of her hands was holding the bag. I drove good for 5 minutes, after that I increased speed just nearly speed breakers and bad roads not to raise suspicion as before and still could enjoy her body. As she already had big boobs even if she sat with gap, Her boobs were already touching my back, but on every bumps her boobs crushed in my back.
And on the same speed breaker where I put my hands on her waist, I just increased speed enough so that there'd be a good bump, She never expected this and her whole body hugged me, I can feel her pussy warmth in my low spine, and her lips met my neck and her lipstick mark were made there.
She started rubbing my neck with a kerchief and I asked what happened. She said nothing but I could understand. My penis was as hard as ever. But I never tried this again as that would raise too much suspicion and Was happy with our first ride. I dropped her off at home and went to my home. I used to masturbate maybe once in 3 to 4 months and that day I directly went to the bathroom and started stroking my penis, as penis was already at full mood within the next 30 minutes it ejaculated. Usually, it will take 45 minutes.
After that day my view on her changed totally and I wanted to fuck her, but with her approval. So I tried planning but I was a Virgin that time so never had any idea. After a week of this incident my semester study holidays started and in that time power cut was there at Tamil Nadu, So for my better study, we asked our other neighbour who has UPS and got permission to study outside their home where they have light and fan. So I only came home to eat and sleep.
So daily I stayed in her home compound to study. One Monday Her kids were with her cousin sister's home and all people in Compound went to Work and the only housewife in that compound was Jennifer as she does tailoring with her nighty I stayed and looked her often and she was sweating as her fan was not working that day , So At evening she got more sweaty and wanted to have a bath and in her home The Toilet was inside home but to take bath there was only a common bathroom and after bathing and wearing a new nighty and kept the old nighty in common bathroom.
Pages: 1 - 2