She started kissing all over my lips and ears and behind my neck, and her hands where grabbing my buttocks. I was searching for the hooks of her blouse. Suddenly she pushed me back, and made me sit on a chair. Then she threw the top part of the blue sari down, and started unhooking her blouse hooks, my eyes were bulging out, and I could not wait to see those boobs getting uncovered.
After removing the blouse she turned back and started removing her bra also. I pulled her towards me and kissed her back,while she was doing it. I ran my lips and tongue across the length of her back till I touched her neck.When I kissed her shoulders she moaned passionately….. She turned back, and with a naughty look through her bra off.
The sight of two tight tits with the big pink areola,… wow, I could feel my dick banging on my pants trying to come out. She pulled me towards her, and kissed on my lips again, Here tits were pressing hard against my chest, and I was feeling her big ass in my hands. I lifted her and took inside the room, and put her on bed. She was happy and excited and i knelt on my knees,I took one of her big tight tit in my hand and caressed the nipple with my thumbs.
I could see her shivering. At the same time I started licking her other nipple, and after some time I couldn't control it. I took her boob fully into my mouth, while my tongue was pressing hard against the areola and nipple. Whenever I bit her boob softly with my teeth, she gave me a very sweet "sai…" moan.
My experienced hand was fondling the other boob.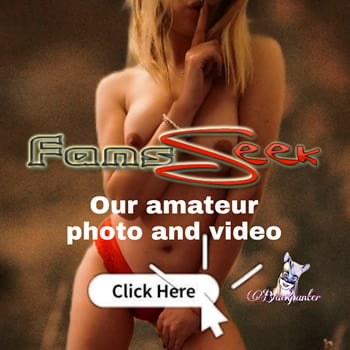 At some point, she grabbed me by my head and released her boob from my mouth, and pushed me back she spread her legs more widely and showed her velvet panty. She was wet in her panty, "someone is already wet" I said as I winked my eyes, she replied "u naughty boy do it as u wish" saying so She pulled my hands and made me place it there.Then she made me put my hand inside her panty. I just moved my fingers touching her cunt lips, as she sat back and enjoyed. I pulled her panty in one swift. Her pussy was covered with small pubic hairs I sniffed it, it smelt musky and good. I gently kissed parting her pussy lips. "aaahhh….sai, you are making me more horny" she moaned out.
From her face I could make out that she liked my patience. I just pushed her legs wider and showed my head into the right place. I spread her cunt lips and pushed the tip of my tongue deep into her love hole; the nice aroma, and the wetness, and hotness of her cunt made me wild. I used my thumb to play with her love button also. "aahhhhh…..fuck….sai you are so good at this" she moaned again.
She was clutching my head and pushing it deeply into her crotch. I was licking her cunt with full fledge while My mustach was touching her labia making her tickle nicely. She stopped for a moment and pulled me towards her and said "you are so pro at licking a cunt, u deserve a kiss" and kissed me passionately, I too reciprocated to her kiss while I was rubbing her clit vigorously making her to reach her orgasm. "ahhh…aahhh…yyyaaaa….yess… u made me cum so much even my hubby did not made me cum like this and separated my mouth from her wet hole and stood up. I started kissing her thighs, and went down till her toes. Then she kept her leg on my shoulder, and slid it behind me. Now my head was right under her cunt.