Sex stories, incest, mom and son, Mother needs her son in bed… I've been in a depressed mood lately. My husband has totally ignored me sexually for months on end. I know it is somewhat my fault. I have gotten heavier over the past couple of years. My husband always said he liked a full figured woman, but no longer it seems. It's Sunday morning and my husband went golfing with his buddies. I was in bed naked and rubbing my pussy. I hate to admit this, but I am thinking of my son, Tommy.
He is now nineteen years old and he is driving me to thinking about him sexually. Tommy is tall and thin and he likes to hang around the house without wearing a shirt. I can picture his lean chest right now. He also goes around wearing tight shorts. I can tell he isn't wearing underwear most times. I see his bulge protruding from the material of his shorts. Tommy is just down the hallway still in bed. I just had to get up and go see him.
I got up from my bed and walked down the hallway. His door was shut so I opened it just a crack. Tommy was still asleep. He had the bed sheet pulled up over his nude body. I could also see he had a morning erection. I walked into his room and stood there for some long minutes. I couldn't take it any longer and I walked to the side of the bed. I slowly pulled down the sheet and finally looked at his cock.
Tommy had to have been at least eight inches in length and thick as well. I sat down on the edge of the bed. I must have been crazy right then. I reached out with my hand and I surrounded his dick. I was slowly stroking my son when Tommy stirred.
"Mom?"
"It's okay, Tommy," I told him.
He was coming out of it when he looked at my nakedness and then down to where I was stroking his cock. I couldn't bear the thought of him tell me this was all wrong. I lowered my head and I took his long shaft into my mouth. Tommy let out this moan and I started to bob up and down his rod. Fuck, he tasted so good to me. I sped up and I went down almost to the root. His long dick was down my throat now.
Tommy started to get into it. He pushed his hips up and was feeding me his full length. This was so much better than having my husband. Tommy was longer and thick than Ron, my husband. I must have sucked on my son for close to ten minutes. All I could think of was that I needed his cock. I pulled away and climbed up over Tommy. His mushroom head was right at my folds when I sunk down onto his prick. It took a few minutes until Tommy was completely inside me.
My son knew just what to do. He reached up and found my big tits. He started to squeeze them as I rode his monster cock. I remember us both making love noises as Tommy screwed my brains out. I was going to savor my son fucking me with his erect member. My ass was slapping down onto Tommy's lap. Tommy did pull his hands away from my chest and he found my ass cheeks. He started to pull and squeeze them as I continued to ride his long shaft.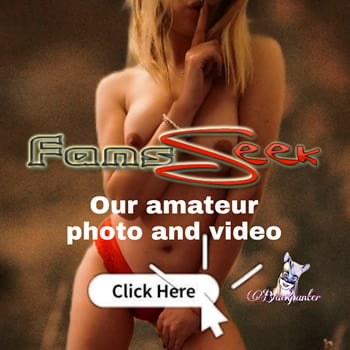 Tommy had more stamina than I thought he would. He must have fucked me for close to an hour. To be honest, my pussy was getting sore from him pummeling me. I was having all these intense orgasms when Tommy finally unloaded inside me. I can tell you that he had so much love seed to give me that morning. I could feel his hot ropes of male juice hitting deep inside my belly. I just squeezed as hard as I could and got all of his loving into my pussy.