Incest stories, Mom and son discover each other over school break, I had just graduated high school and was heading off to college when the call came in. Dad had just been killed in a car accident.
Of course Mom and I were both devastated. I told her I would hold off on college for a year to help her get through it, but she declined.
"Oh, no Sweetie, you need to get a good education, Don't worry about me. I'll be fine."
So off I went. I tried out for and made the football team as a wide receiver. Not first string, but I still got to play once in a while. I spent a lot of my free time in the gym, getting leaner and stronger.
Time passed, I thought less about losing Dad, and called home a couple times a week. We couldn't afford to have me fly home for breaks, so I stayed on campus until the end of my first year.
I flew back home with one of my old high school friends that went to the same college, and his parents picked us up at the airport and drove me home.
I had left it very vague about when I would be home so I could surprise my Mom.
I knocked on the door with a big grin, expecting to say some smart as comment to surprise her.
The door opened and a beautiful woman stood there. I could tell it was my mother but she had changed a lot! Her dark hair was longer, tied back into a ponytail with her bangs cut just above her deep blue eyes. She was wearing a tight half shirt that exposed her midsection and showed just a hint of nipple poking out. She had on some tight bicycle shorts that came about half way down her thighs. Some ankle high socks and sneakers completed the outfit. I was speechless!
Her eyes flew open when she recognized me.
"Ryan! Is that really you? You're not my little boy anymore! You've grown into a handsome man!"
"Mom? Wow! Damn, you've changed!" I mean wow! You're so hot! I mean well, for my Mom."
I continued to trip over my tongue until she grabbed me and hugged me close.
Ryan, let's just say we've both changed for the better."
We went into the house and I tossed my stuff into my old room. As I looked across the hall at what used to be a spare bedroom, I saw it had to converted into an exercise room.
Mom came walking down the hall behind me.
"I just in the middle of my workout when you knocked. Come in and talk with me while I finish, or join in if you want to."
"I'll throw on some shorts and be with you in a second. "
I zipped into my room while pulling off my shirt. I dropped My pants while digging around in my bag for some shorts.
I couldn't believe how hot my mom was looking! I started to develop a hard on just thinking about it.
"Control yourself" I thought. "That's your mother!"
I pulled my shorts on and turned and there was Mom leaning against the door frame to the gym.
"Do they not use doors in college? She said with a big grin on her face. "Don't worry, it's not like I don't know what a near naked man looks like."
With that she turned and walked into the room.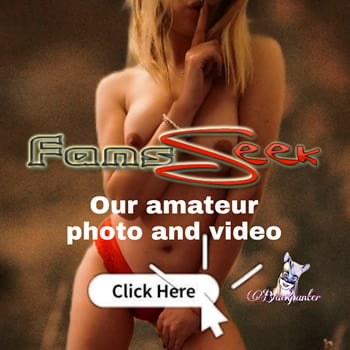 We spent the next 45 minutes working out and talking. She explained that after Dad died she found an escape in working out. As her body changed she liked what she saw and just kept going. She had lost 30 pounds and developed lean muscle.