Sex stories, incest, Mom and son drunk in camping..
Paul stuffed the last of the camping gear into the back of the little blue Volvo. He wasn't particularly looking forward to this holiday weekend anymore. It had started off as a grand multi-family adventure, with their all of their neighbors and friends going along, but life, as it will, intervened.
There were all kinds of last minute business and family emergencies. Paul and his best friend, Richard Jones, had made plans for jet skiing, rock climbing, portable video games and all kinds of other stuff. It was supposed to be an epic last big weekend before his friend left for college. They had both just turned eighteen.
Richard's family had had to go out of town to attend to a death in the family. Their other neighbors, The Smiths, all came down with food poisoning and then Paul's dad had gotten called into work at the last second. He was the head of security at an emerging tech firm. They had been the victims of a huge electronic security breach that required his immediate presence, probably for the entire weekend.
"Let's make the best of it, Paul," his mother said, coming out of the house with several bags of food. "It's not up for discussion."
Paul knew better than to argue with his mother. Sure, he could have just said no and walked away. He was eighteen after all, but that would have been bad. He had heard his mother that morning, nearly in tears, arguing with his father about having to go into work.
They hadn't been getting along for what seemed to Paul years, and it was only getting worse. Paul had hoped the weekend would fix things between his parents, but now it was going to be a long weekend alone with his mother. He figured he could get some reading done and go on some hikes by himself. He sighed and got in the passenger side of the car.
His mother started the Volvo and off they went. "I'm really sorry, Paul."
"It's okay," he said, meaning it. "I'm going to make the best of it, and you should too."
"We already paid for the camping site. I already asked off work for these days and I really need to get away. You can still go fishing and canoeing and all that. I won't bother you at all. Okay?"
"Yeah, Mom. We'll have a great time," Paul said, looking out the window at the passing scenery.
A few hours later they reached the camping site. They had reserved two spots right next to each other; with one big enough to park the neighbor's RV and plenty of room for several tents. It had a huge picnic table, large shade tree and was close to the rest rooms and shower facility.
"Oh, this is nice right?" Paul's mom said happily. "And look how close to the lake we are! This will be great. Plenty of privacy in this little corner. You start setting up the tents and I'll go check in and get us some firewood." She hurried off to the ranger's office.
Paul started unloading their equipment and setting everything up. He just about had both tents up when his mother came back. "Okay, we're good to go, I think."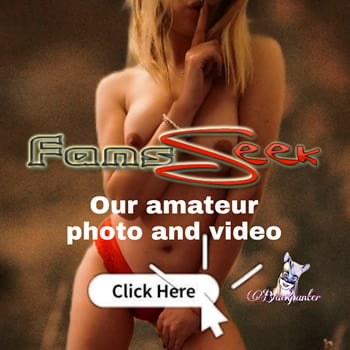 They finished setting up the camp together. When they were done it was well past lunch time and Paul's mother cooked up some hot dogs.