My wife enjoys multiple orgasms while unknowingly having sex with her long time estranged father..
One night my wife has sex with three men in a row. She enjoys multiple orgasms while unknowingly having sex with her long time estranged father.
I would like to start by telling a little about me, my wife and our situation. If you want to get to the good stuff you will have to skip ahead several paragraphs. Also, this is all from my point of view. I found it all very hot, hopefully you will too.
We have been together for about 20 years. We married young and neither of us had many partners before we met. She is average height, long brown hair, brown eyes. A little on the curvy side with a very nice ass and nice C cup breasts. What sets her apart is how she enjoys sex. The way she moans, the way she moves, the way her pussy feels around your cock just screams that she loves it and needs to be fucked. In public she is quiet and reserved. No one would ever guess how much she craves cock and loves to fuck. That is what really drives me crazy.
About five years into our relationship she asked what I thought about trying an open relationship. Our sex life was great but the thought of having sex with other women compelled me to go for it. She had always been bi-curious so we decided our first time should be with another couple.
It took us several months of searching online to find a couple we were both interested in and comfortable with. We chatted with them for a while and then met them for dinner one night (our rule was to meet people in person before meeting for sex). On the way home after dinner we both decided to take the next step. We setup another meeting with the couple and waited anxiously for the day to come. When it finally arrived we met them at their apartment. It was a pretty average place. The large bed was messy and sitting on the floor in the middle of the bedroom, where we all took a seat.
The couple didn't waste much time. After some small talk the woman began caressing my wife. Soon both women were naked and kissing each other and rubbing each other all over, with us guys looking on. The other woman had a body similar to my wife with a cute, exotic face. The guy had a heavier build than my average frame and he wasn't very attractive. However, he was confident, which was a turn on to my wife, she had told me.
The foreplay between the women didn't last long. Soon the guy moved in and started putting his hands on my wife, pealing off his clothes. I still vividly remember the rush of emotions as I watched him kiss her. I watched as she closed her eyes and began kissing him back as he fondled her exposed breasts. As she moved her hand over his crotch to feel his hard cock. I watched as she helped him remove his boxers. I was mesmerized. I was helpless, I couldn't move.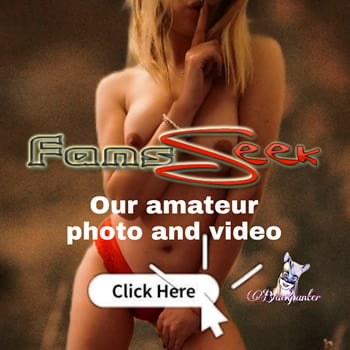 Finally, I was ripped from my trance as a hand shook my arm and I heard a woman say "don't worry, she'll be fine, kiss me…" All of a sudden I had the other woman all to myself, and she wanted to have sex with me! That thought got me excited and I started kissing her. She had very soft lips and I loved the way she moved her tongue. I was really enjoying her body, her different smells, the feel of her skin as I moved my mouth all over her body.