Hi, this is Kamesvarar. This part is in continuation with my earlier part. This is my experience with my anunt's daughter Suganya.
I went to Suganya's place to pick her up. She said she had to do some shopping for her daughter and for self, and dine out and then return home. I accepted and took her for shopping, had our dinner and returned home. We have two bedrooms opposite to each other. She was in one opposite to my room. Suganya's daughter was playing with me in living room. After some time she slept. Suganya took her in and put her on bed. Meanwhile I was watching tv in living room. After some time, I got a text message from Suganya, saying "please come to your room and take what you were longing for". I was dum-stuck for a moment. I quickly went into my room. I saw to my surprise Suganya standing with just lace panty. Her breasts were grown bigger and the size were driving me crazy. Her nipple were dark and more bueatiful than before. Her waist and belly was also grown bigger. Totally she was more beautiful than before. She is really my 'Goddess Sister'.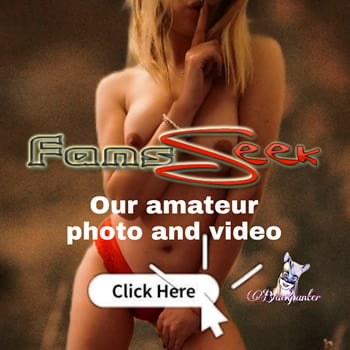 I slowly went near to her and she hug me and kissed me all over. She said she was just waiting for a time like this. I put my hands on her waist and belly to feel her soft flabby flesh which gave a real sexy look and feel. I too hug her and started to kiss. I said I was dieing to get this from you. We stood kissing, hugging and cuddling each other for long time. Then she slowly went down on her knees and pulled my shots to floor. I was wearing nothing inside. My dick was not errect. She slowly licked the tip of my penis and started to suck without touching it in her usual way. Very soon her mouth was filled with my errect penis. She was sucking it and having the precum. She wanted me to play with her pussy. I slowly went down on my knee and smelt her pussy. It was filled with love cum. I gently kissed it holding my two hand on her back bottom and squeezing the cheeks. She loved and enjoyed it. I slowly slipped down her panty and smelt and licked it. She was very happy and said you have not changed yet. I said I will never ever change for you. Then we went on to the floor and I started playing with breast. Licking and sucking it. I was getting fresh milk coming out. She stopped me and said it was for her daughter and I could drink her juice from her pussy. And that was ment for me. Then I slowly went down licking her naval and belly to the bottom over the pussy hair. It was driving me more crazy. She slowly spread her legs and let me lick and drink her pussy juice. She was really oozing more than she used to before. Her vagaina was bigger darker and it was beautiful. Her vagaina lips were kissing me. I told how her pussy was looking. She like me admiring her. I was getting wet with her pussy juice on my face. It was oozing more faster than I was licking and drinking. Probably she was coming then. I was playing with the pussy opening for about an hour. Then she said she wanted me to fuck her. I then mounted her and inserted my errected penis into her pussy and she gave a jerk. She said now I am feeling filled. I slowly started to make the movement into her vagaina. And started to fuck her. I kept slow pace for her to enjoy my dick inside her. After some time she wanted to go faster. As increased the speed she started enjoying more. I was almost thrusting her thighs. She was asking me to do faster and harder. I did all I could. She said to put all my body weight and do hard. I did it and she started to moun and hugged me hard with her hands and legs. And then fell fully exhausted.